That it will look like the new BMW i-Series
The BMW i5, a new part of the electrification of the Bavarian cars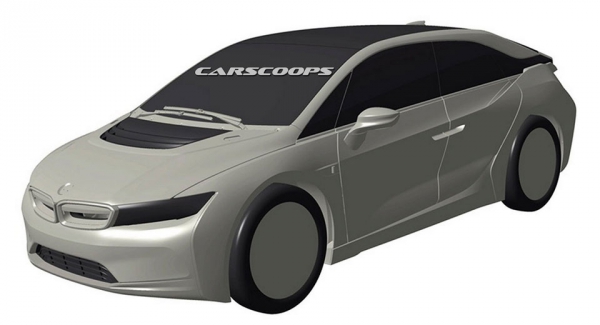 The Internet got the render pictures of new model of BMW i-Series. This patent image, giving the first sketchy ideas about how the electric car might look like. According to some technical drawings model i5, which as previously assumed, should have been released as a crossover. But apparently the plans have changed and style has shifted to the MPV hatchback, about the same as we see in Toyota from their famous hybrid model Prius.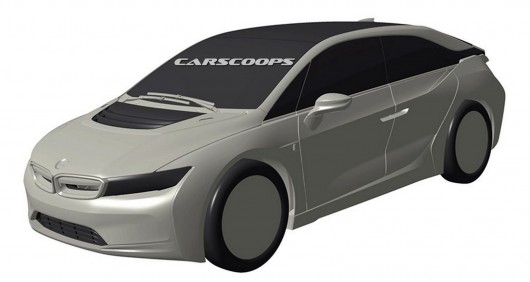 And so, due to the fact that BMW plans to launch a mass-electrification of its products, and all electrical power will be supplied not only i8 there will go even scooters. Pressing became the question of the expansion of electric cars and add new models. The novelty, executed in the style of the i3 and i8 got five doors (doors for the rear passengers judging by the photo will be opened "against the grain"), the classic two-piece grille, compact and slim headlights, the hood in the center, which is visible from the cooling fins (presumably for the electric motor/her).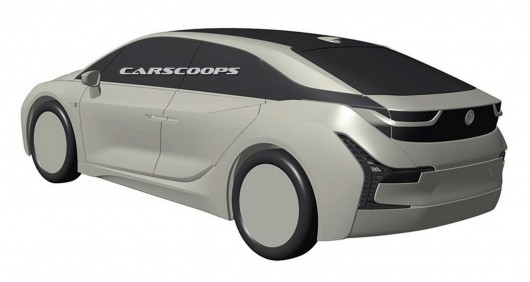 When viewed from the side design some details similar to the style of the Tesla Model X, due to the two handles of opening doors, which have been combined into one. Behind the car is instantly identifiable as a BMW, due to similar rear panels as at i3 and a similar rear lights. When studying the photos with a clear rear view, it seems that before us exhibited slightly enlarged example of the BMW i3.
The working title of the new BMW- "i5".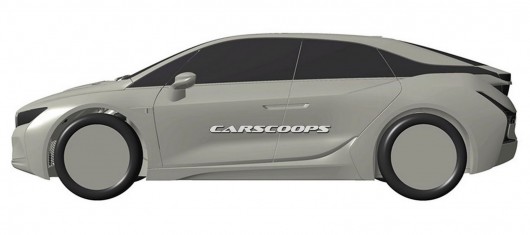 PS Earlier this year BMW confirmed the rumors that she developed in the third model, and that at the time were working on creating a style and making the final decision on the shape of the car body. Also the Bavarians said that the model will be generated given the popularity of crossovers and SUVs, as well as taking into account the requirements of large families.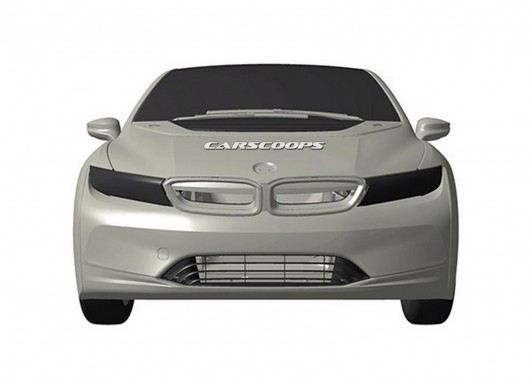 In addition, there are chances that before us not a serial sample, and the image of the concept car, which gives us a preliminary idea of how it will look next model in the lineup.