How it will look in 2018 the European version of the Honda Civic Type R [Photos and video]
2018 European version of the Honda Civic Type R photo and video
Honda is very proud of its sports models for the young and active drivers. This is evident even in the titles that the Japanese autoretract gives their models called Honda Civic Type R nothing else "king of the Ring". But really proud have it. This colorful, but not very menacing hatchback "punished" many much more famous rivals on the North loop of the nürburgring, including laid on the blades of a list of various models from different automakers, including BMW M5, Chevrolet Corvette Z06 (C5), BMW M2, Focus RS and even some models of Lamborghini and Ferrari.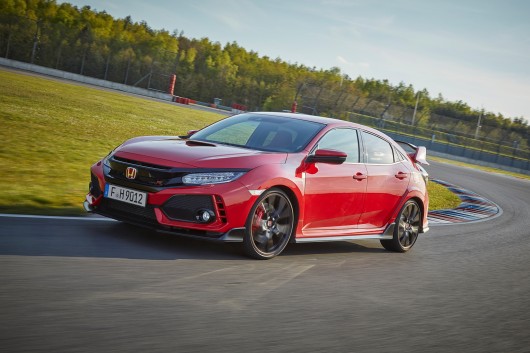 Now this magnificent car will be available for European buyers, in connection with what Honda gave photoset, showing with the right sides will look like this hatch. To assemble the model at the plant Swindon, in England. The start of the Assembly scheduled this summer.
In other matters, the plant model will be available not only in Europe but also worldwide, including Japan and for the first time in North America.
It is based on the 2.0-litre four-cylinder turbocharged engine that sends 315 HP and 400 Nm through six-speed manual gearbox to the wheels.
In this configuration, the 2018 Civic Type R require any of 5.7 seconds to go from standstill to 100 km/h before it will reach 272 km/h! Average fuel consumption is estimated at 7.7 l/100 km and the pollution-emission of CO2 does not exceed 176 g/km Which is also an excellent indicator for a pure sports car.
Compact hothatch, surpassing its predecessor, has a sporty body kit, which makes it instantly noticeable compared to the normal Civics, but also offers a number of driver assistance systems, such as monitoring blind spots, cross traffic monitor and a Set of active safety technologies.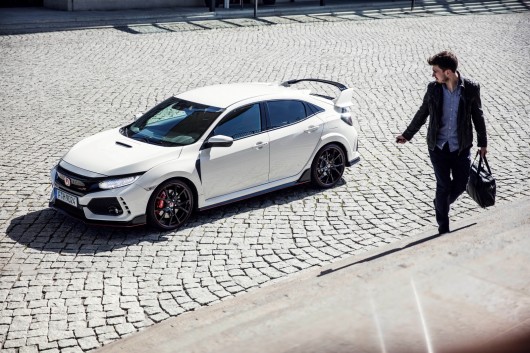 In the UK buyers will have to pay at least £ 30.995 ($ 43.878) for the most affordable (read cheap) Civic Type R. In the United States, by the way, it will be sold for $33.900. If the model would be sold in Russia, it would be worth it is no less 2.5 million. It may not be expensive, given that Civic is already a legend in his lifetime.