Why the Lada Niva is a cult car in Germany?
Lada 4×4 Urban: emotional test in Germany
We noticed that the Germans do not cease to study Russian cars. They test "Lada", go on "UAZ", someone even gets scrapped "Ural" and "Zily" for private use. Why is this happening? What is the salt machines Russian? And why is the expression "what Russian well, the German death" should be revised?
In February, it was published another article from automobile magazine Autobild.de in which the Germans once again sit behind the wheel of the domestic "Fields", which many years ago lost his own name, having a faceless symbol "Lada 4×4 Urban". And that's what they told me about this car:
"Lada 4×4 Urban free from it all: comfort, quality, luxury. So what?! We rarely felt so free driving test car."
"For 43 years, Lada builds on the Volga "4×4", also known as "Niva". Some time ago large city discovered it. As a fashion accessory for yuppies life*".
*Yuppies – young businessman focused on a prestigious career.
Lengthening the wheelbase – it's just a welding job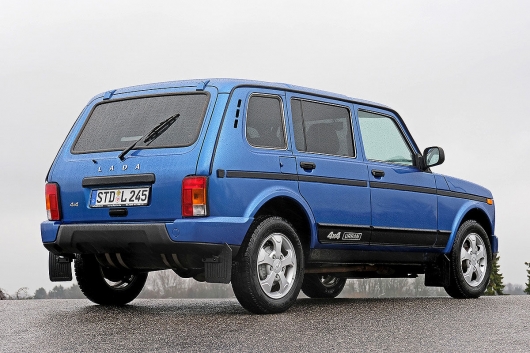 "Built with Russian pragmatism: in the center of the body just warily a piece of steel. It's not very elegant, but from the other side, Lada now has five doors instead of three and 50 centimetres longer base, which in this embodiment extends to 4.14 metres.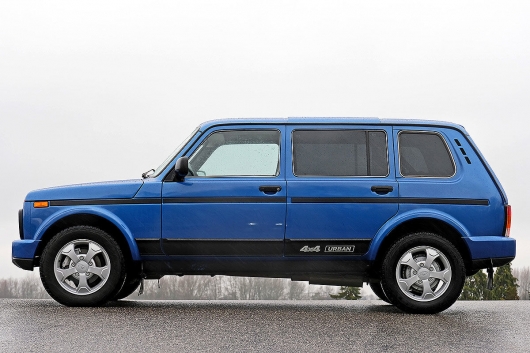 It does not facilitate the maneuvers. The turning radius reminds omnibus: about 13 meters. For the urban version of the car got painted bumpers, 16-inch alloy wheels and a bit of technical stuff: electric Windows, electric mirrors, electric heated seats", say German users first the pros "Urban" SUV.
Who needs a Russian Lada in Germany?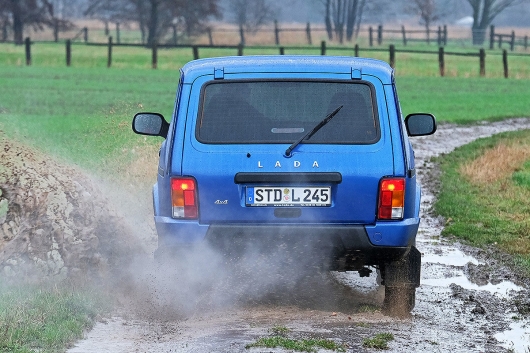 "Objectively, Lada 4×4, of course, not considered a good car. In the end, since 1976 it is produced without any changes, but it gives a long forgotten atmosphere. Whether you like it or not. And it starts even before you start driving.
The beginning of the trip looks like this: the key to open the driver door, then passenger. To do this, grasp the inner seperately right door. Pull it up. The door is open. The passenger sits down, slams the door. Then you must ask him to press the button he just fell in the suddenly opened door (just in case). No remote control. All brutal, and absolutely incomprehensible to the modern German spoiled teenagers and young adults."
Lada has the character of a factory new "old"
"Now take the key (no, not the one for doors, another one) and insert it into the ignition. Crank! You are ready to go."
Spoiled comfortable new cars of Europeans are afraid and at the same time I love our SUV. I'm afraid because even at the speed of 50 km/h on the car ride scary, and the engine howls clearly even at 60 km/h. the Latter, as found by the burghers, is easily solved by the inclusion of ventilation: "Then the 83 horsepower is not audible. But, in the end, it will be warm".
"And, in fact, we, too, can enjoy a warm feeling when we travel we go through the big city jungle on a similar horse. Porsche attracts less attention. And, moreover, does not cause such a positive reaction. In the stream and then flashed understand the views of other drivers. Someone even dares to say: "nice car! Great!""
The Germans love the imperfections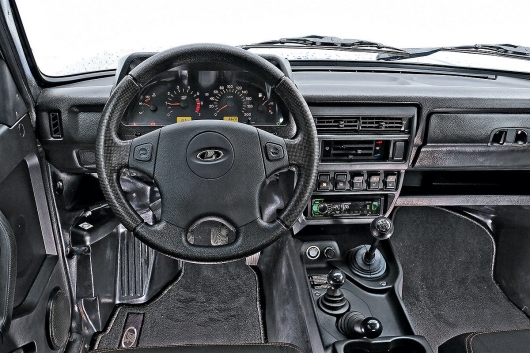 "Well, let's say, driving in a Lada is a good old craft. When you turn back, you hear a "crackling" sound. To lock the Central differential and to include a lower? For this case are thick "sticks" close to the long lever 5-speed gearbox. And steering so indirectly that…" Feel alive? Yes, Teutonic Volkswagen Golf the last generation?
1.3-tonne car, according to the Germans, unpretentious engine enough for 17.9 seconds to 100 is normal. However, as they are – it is rather a theoretical value.
"At the speed of 80 km/h, you feel comfortable. Soft suspension, typical for an SUV, the Lada makes good-natured companion. At a speed of 100 km/h gearbox explodes into a cacophony. 120 is again quiet. And then starts shaking the steering wheel. Probably Lada herself a little scared. You need to Pat her on the metal back of the neck, and say, "buddy, it's all right, I'll take you home safe"," are you kidding, the Germans.
So why did the Germans really love the Lada Niva?
"Lada 4×4 is a car-nostalgia: he once out of time out. And that's why he's charming. The motto of the SUV you can pick up this: more good old stuff.
Last year Lada sold 1.436 pieces "4×4″ in Germany. That's five times more than was able to implement Bentley, their SUV Bentayga".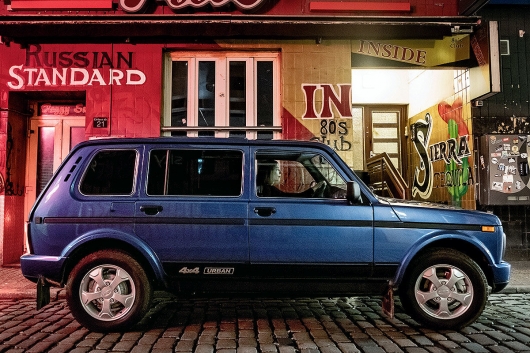 I would suggest that it is not only in price (in Germany off-road Lada will cost you 15 thousand euros). She's just better than the Englishman. Around, yeah. Russian SUV no airbags, no ESP, no PDC. It's good! The driver in this car will go offside (which means less chance that will get into an accident) it will be to develop and improve (because a Bentley and the monkey to go, and the "Field" – need to know!) and anyway, the language cars have CHARACTER that modern machines are completely deprived.
"Let's be honest. Most of the machines with which we are traveling, we'll forget in three minutes after you get out of them."
"Modern machines "laugh" over Lada with all my electronics. They are insulated better than some houses. They are safe and comfortable. But Lada, has been made for the other, as well as Land Rover Defender or Mercedes G-Klasse. On trips to the "Urban 4×4″ you will tell your grandchildren. It is not forgotten."