Why Ford made the cross-version of the wagon and will it be a success?
Ford Focus Active Wagon cross wagon which does not have a great future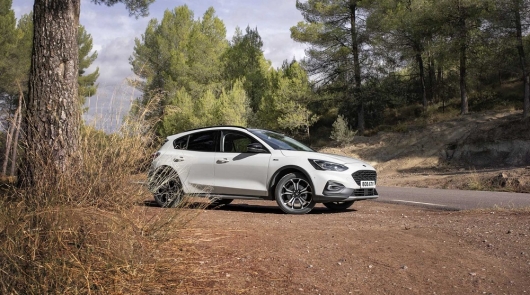 Ford introduced a new version of pseudovadonia station wagon – Focus Wagon is Active. As usual, the latest version of the model has received a number of improvements, without which the so-called "pseudoclosure" has no right to be called such. So, what's new suggested Ford, which is not the competition, will this become a new popular model in the world and see if she's in Russia?
Let's face it, no splash if it had to be, when a new version of the Ford station wagon we had. Nothing at all! The only thing that saves the situation – so these used a completely new design of the model company with its headquarters in Dearborn, Michigan.
The rest of the theme, it seems, is beginning to outlive itself. After the start of the experiments obveshivanie passenger wagon plastic covers in Audi, Subaru pickup direction and repeated reincarnation in Renault-Nissan, now it seems every automaker in the world considers it his duty to contribute my two cents to the development of the theme. And if Vesta for Russian drivers kept the intrigue and interest was really genuine (where have you seen that our followed foreign trends, and even headed them? And to spit that the cross-version of Vesta is a front monodrive!), with the advent identical model Fords is only a bitter smile. Surely such a large company are unable to stay away from temporary insanity?
However, let's look at the specs, perhaps we are too biased? Maybe the Focus will be all-wheel drive?
It will offer the Ford Focus Active your customers?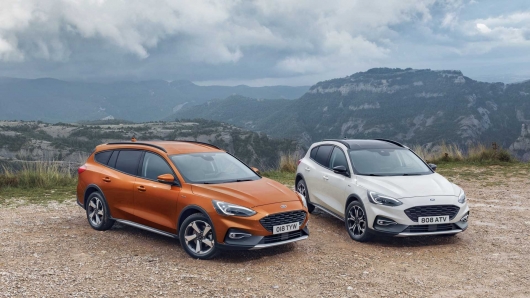 New universal Ford Focus Active, according to the manufacturer, will offer the versatility of an SUV, despite the lack of AWD. Yeah, no miracle happened, Ford as a blueprint sketched previously proposed by the Alliance Renault–Nissan–Mitsubishi model. To make the appearance of the crossover, for cheap and of course no AWD. It's no wonder!
Thus, the differences from the normal version of the universal "Active" will be quite standard: the car will come with a raised suspension, and plastic protection around the perimeter of the wheel arches and side "skirts". Ford promises that their pseudoclosure should provide "enhanced opportunities on the rough road," and "a higher driving position for a more confident city and traffic".
One of the substantial and real benefits of "active" version is over conventional multi-link rear suspension. Such a suspension member on a normal wagon you will not see. Added to this package: new springs, dampers, stabilizer bars, and front and rear hinges to the changed geometry.
The height of the cross-new over the road was raised to 30 mm in front and 34 mm at the rear compared to the standard hatchback or wagon. Now clearance is equal to 164 mm. The car was also put 17 or 18 inch wheels with low profile tire size 215/50 and 215/55 R18.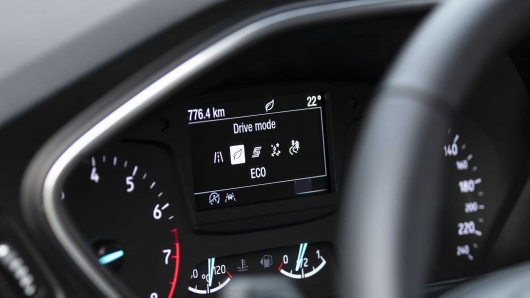 These driving modes were not before
In addition, the Active Focus will come on the market with two extra riding modes: on a slippery surface, "Slippery", in which assistance will have electronic stability and traction control and "Trail", in this mode assistant perform ABS for vehicle operation on loose surfaces. The surrogate system of replacement technology, all-wheel drive.
Depending on the market, Active Focus Wagon will be sold with a maximum choice of four engines. The list has two three-cylinder petrol units: a 1.0-litre EcoBoost and 1.5-litre EcoBoost and 1.5-litre and 2.0-litre diesel engines EcoBlue. Transmission is limited to a six-speed manual or new eight-speed automatic transmissions.
So, now we know the original data. And you can answer the questions posed at the beginning of our material.
If the Ford Focus to offer something new to your clients?
Answer: Definitely no! Nothing new, as everyone, even the drive is full no!
Will this become a new popular model in the world?
Assumption: Large companies just did not do it, all calculated. Therefore, we can with high probability say that in the next five years for sure, such trend model of creating cross-version will work and be popular in many countries in the world. Crossovers are becoming more expensive, and some special off-road qualities they do not possess. Why not replace them with cheaper variants of cars, giving the latter the appearance of crossover, if still nobody is going to off-road?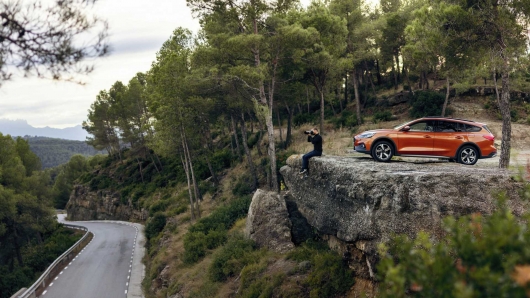 But it also appears that a long-playing piece with pseudovadonia become unable to. Motorists need a really capable car, and not imitation. Shown Ford Focus – no more than an imitation, beautiful, timely, but not real. Her age is likely to be short-lived.
Will there be cross-version in Russia?
Here even not going to guess. It is not yet known, so the answer is simple: do Not know! There is a chance, but he sees us a little.