Why bumpers on older cars were better?
Modern bumpers on your car you satisfied?
1. Yes, protected with small bumps more than once 2. No, at first the slightest touch came in ready for public consumption 3. Don't like the unpainted bumper 4. Anyway, that modern that old – I'm a neat driver 5. What's the problem? I have an old domestic car
Vote
Results
Modern bumpers do not perform their functions, and here's why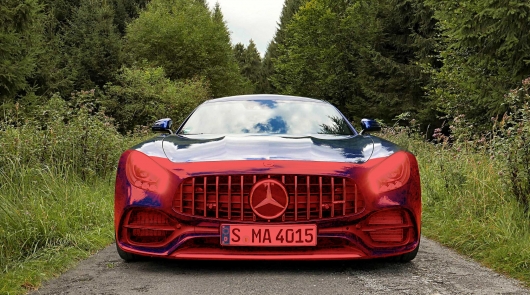 It seems recently there was a time when cars weren't so crazy stylish. Now how it happens:
Aerodynamic skirts-body colour (difficult to understand where the wing starts and where it ends, bumper).
Stylish various shapes and design alloy wheels – many famous auto companies even base models are sold with them (and in fact in the beginning of the new 220-e Mercedes S-Class came with metal stamping, without cover, and it was not considered shameful).
And the external rear view mirrors – even on the budget "Grants" their body is painted in overall color with a body of the vehicle.
It would seem that all this "stuff". It would seem – it's diversity! But for some reason all the new cars look like a blueprint made. And that's just the tip of the iceberg pursuit of automotive fashion.
Worst of all, some elements of the car body which carried out certain functions in the past has long ceased to follow them. For example, here is the bumper.
We recently published a study by the American Association of motorists (read more here: a New study has shown how expensive to repair a modern car) which clearly speaks of a very serious growth of prices for car repairs, greatly increased in the last five years. There are several reasons. This is mainly the distribution of electronic assistance systems and safety, all the sensors, cameras and miniature cameras in case of failure cost serious money, the second is their vulnerability under fragile plastic shell of the so-called modern "bumpers". Who are not able to protect not only what is under them, but they break just from the slightest contact. It should not be!
In a sense, modern vehicles have become a victim of fashion, which now reigns. And it does not matter that some completely defy logic. Like the bumper on the car there, but they were not there – they are not doing more than their functionality.
On the one hand, cars have become safer than ever, no doubt about it. Modern bumpers, in the context of their role of interaction with the relevant protection systems, are a fantastic development. They absorb the energy of impact, they allow a person to survive a collision with a car, it's great.
But it's the only thing they do well, because that for which they were created initially to protect the car in minor collisions – are long gone. The idea that the car will have durable parts front and rear to protect the more fragile painted body parts, headlights and other expensive parts of the machine disappeared into design sketches.
Bumpers merged with the body, both in style and aerodynamics, so now the actual damping element, bumper, buried for hundreds of thousands of rubles, painted plastic, metal, headlights, gratings and sensors. It's like in the middle ages to go into battle in Golden armor is nice, but not practical – will quickly kill.
If you don't believe that modern bumpers are useless, look at protective products that make firms in the West:
The very existence of all these black rubber "bumper mats" and "caps" is an obvious recognition of the fact that modern bumpers just don't work. If you tie a sports car to the mats to protect parts that are made to protect your car, then it's time to admit failure.
For example, in the US, the cost to repair the bumper for the current year are estimated at from $ 900 to $ 1,500, on average, more than $ 1200. Given that this is car part intended to reduce the negative impact of unplanned contacts with hard surrounding the car world is a totally unacceptable result. The idea of the painted bumper is quite insane.
The bumper needs to forgive mistakes. It must be detail where you will not see scratches, chips or damage. Rather, they may be visible, but to spoil the General appearance picture they shouldn't. In other words, it must be made of materials that can look normal with some scuffs and scratches, and other minor flaws. Here's the perfect bumper: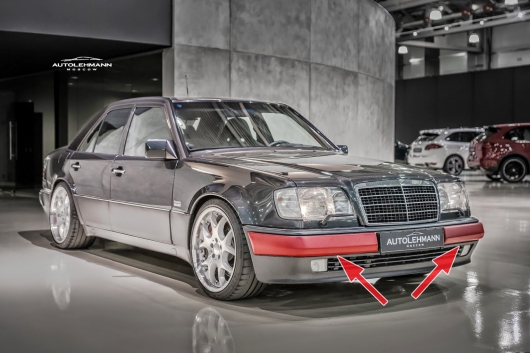 The Mercedes W124 was the bumper with a buffer of rough unpainted plastic, which perfectly quenched the shock, it was not a pity to scratch, and he does not spoil the appearance of "Gelding"
There was a time… With this buffer it was possible to crash into a pole at 10 km/h and not notice negative consequences.
Maybe it's possible to turn time back and to return a fashion on brutal plastic? And that, conveniently, the world is not subside boom of crossovers, and this means that these machines could only benefit from the use this kind of protection that really protects. For example, bestselling 2018 Toyota RAV4: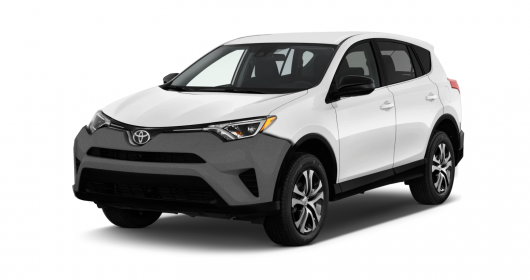 More plastic, more durable wear-resistant plastic with added rubber. No paint. Here's what you need for happiness. It is better to install amplification in the locations of the sensors and headlights to at least minor collisions these costly things is not broke…
Perhaps in the future it will be mainstream direction in tuning. Do you think you'd like to put a reinforced bumper on my brand new crossover? Looks in our view good. And certainly more practical.
Sometimesiamanasshole знатьЗаконодательствоТехосмотрЛайфхак
Knowledge base