Which used cars can I sell in the capital?
What model of car is best to own in order to sell it quickly?
Preference buyers to buy their cars is changing constantly. Today in fashion some of the model completely different tomorrow, next year everything will change again and so interesting. Volatile preferences not only in the market of new cars, but of used vehicles. Here are some of supported models buyers prefer to buy in the capital. A study on this was conducted by experts of the largest platforms for the sale of new and, of course, used cars – auto.ru.
Experts auto.ru conducted a study on the rate of car sales in five different segments, and here's what found:
1. The fastest speed of the sales of Hyundai Solaris in all three price segments. The cheapest up to 300 thousand rubles, the average of up to 500 thousand and maximum up to 800 thousand rubles.
In Moscow this model (used cars with an average value of up to 300,000 rubles, noted on the official website auto.ru) can be sold for 2.5 weeks (17.9 per day). On average in Russia, the car will not stay on the Board longer than 16 days.
If we consider a more recent model, Solaris, for 300 – 500 thousand rubles will acquire in the capital on average for 20 days and nearly 28 days in Russia. The segment of up to 800,000 rubles on average sold for 22.2 per day in Moscow and 30.3 per day in other regions of Russia.
2. Kia Rio from 20 to 28 days.
3. Toyota Camry, from 22-24 days, depending on the cost and sales region.
In the medium price segment from 300 to 500 thousand rubles quickly sold models Ravоn-R2 from Uzbekistan, according to analysts. Are you talking about this model, often heard? We don't. The hatchback can go into other hands for 20 days.
In Moscow quickly sold Hyundai i20 (300-500 thousand) – 21 days, the Lada Vesta, Skoda Rapid, Kia CEE'd and Suzuki Swift. The longest in this segment will be sold to domestic UAZ Hunter 50 days. Peugeot 407 – 48 days, Jeep Grand Cherokee – 47 days. Among the cheapest long hanging classic Lada. For example, the VAZ-2103 in the middle will be hanging 45 days.
"In Russia the difference in speed selling the cheapest cars (300 000) and most expensive (1.5 million) significant. To sell Mazda CX-5 (leader price segment from 1.5 million rubles) will take almost two times longer than for sale Solaris of 32 days!", according to the study auto.ru.
Not quick get rid of the premium. The BMW 6 – 53, 6 day, the Mercedes CLS – 51,5 days, Class R – 48,9 days.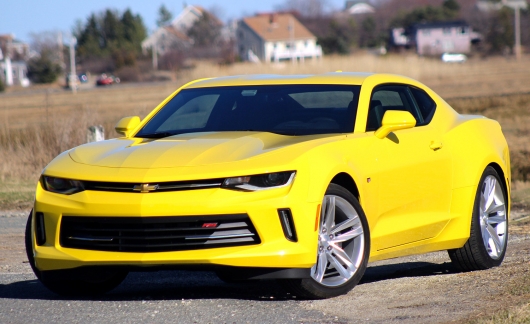 Finally, the longest will be sold supported ultra-premium: Mercedes SL-Class – 58.9 days, a Bentley Continental – 58.7 days and Chevrolet Camaro 52.9 day.