Whether to increase fines for traffic violations in the near future?
Prime Minister promises to drivers with heavy fines.
Dmitry Medvedev at session of Presidium of the presidential Council of the Russian Federation for strategic development and national projects promised in the near future, tougher penalties in the field of road safety. We are talking about a number of planned measures to reduce accidents on the roads in the country.
In addition to increasing fines, the Prime Minister promised universal automation of the control over observance of traffic rules, as well as the supply of new equipment, controls for the drivers.
The planned measures will be implemented in the framework of the national government project "Safe and quality roads," which was developed by the Ministry of transport of the Russian Federation.
So soon all the drivers waiting for the ubiquity of cameras, photo – cameras, which are constantly moving from place to place by local authorities to confuse the drivers that will contribute to collection of fines on certain sections of the road. Also motorists will increase fines for several traffic violations. However while the Prime Minister did not name what kind of penalties will be increased.
Recall that over the last 10 years in Russia significantly and increased the fines for violations of traffic rules. Recent change of responsibility for traffic violations was in 2017.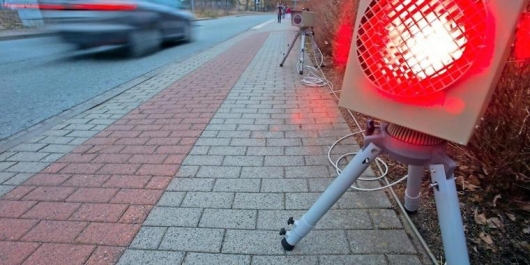 Unfortunately, some cameras and increase sanctions for violations of traffic rules, the accident rate on roads of Russia can not be solved. Here we need a global set of measures and a huge infusion of funds in roads, in infrastructure, and improving the classification of the traffic police (not secret that today, many police officers are not perfect can manually regulate the movement, when, for example broken traffic light).
Including need from the school to instill in children respect for each other on the road, learning to respect the law, etc.
Including separately need to improve the quality of education in schools and strengthen the fight against corruption in bodies of traffic police, where not infrequently a driver's license just to sell just brainless drivers.
And, of course, you need to quickly resolve the issue with the inspection, which turned into the usual formality in the acquisition of diagnostic card directly in the office of the insurance company. After all, every year on the roads of Russia goes more and more cars in a terrible condition than pose a threat to all road users.