What happens if you turn on the electronic hand brake at speed of 193 km/h
This is what happens if you include the electronic handbrake at high speed.
As recently revealed, cars with classic mechanical hand brake is becoming smaller and smaller. And apparently, soon the fans of this type of brake will remain without it as in the future all manufacturers will produce machines only with the electronic handbrake. But the electronic handbrake is different from the traditional? How it behaves on the road? Recently, the new Top Gear presenter Chris Harris decided to find out by checking the can I use e-brake to have fun on the go.
To this end, he called his friend Rory Reid test for updated Volkswagen Golf R, which is equipped with an electronic handbrake, to see what happens with the car, if you turn the electronic Parking brake at speed of 193 km/h.
Naturally during the experiment electronic handbrake did what was predicted: brought the car to a complete stop very, very carefully. And much to the dismay of Harris, nothing extraordinary or spectacular happened. From the wheels didn't even show haze, which is of course disappointing not only the new host of Top Gear, but for all fans of drifting and sports cars.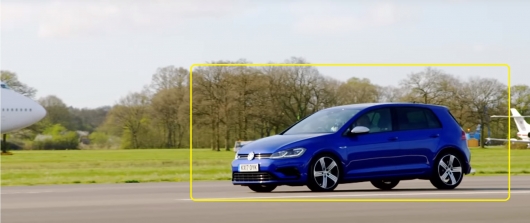 But in this test the electronic handbrake is not over. Then Harris decided to use a handbrake to pass a sharp turn. For example, in a car with a conventional manual handbrake to do this maneuver quite easily.
So, right foot Harris kept the gas pedal, and a certain constant speed and, on reaching the turn, turned right. It also included an electronic handbrake.
What happened next? We won't ahead of time to tell you the result of this interesting experiment. Watch the video and you'll understand.
In conclusion, I would like to note that regardless if you like the electronic handbrake, I must admit that they are taking over the auto world. So anyway you will have to reckon with them.