What happens if the engine is to pour sunflower oil, add salt and Pepsi-Cola
See an unusual experiment with a domestic vehicle in which the engine is poured vegetable oil.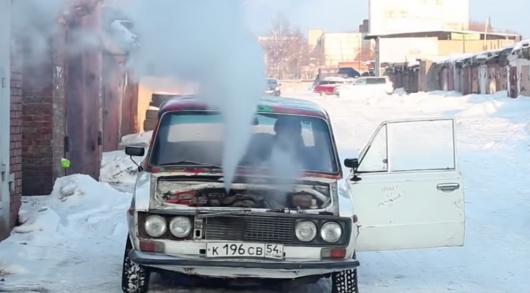 The authors YouTube channel Garage54, do not cease to amaze the audience with his imagination, regularly conducting crazy experiments with old domestic cars. As soon as they bullied on poor Frets, Volga, etc. But of special interest to the public called tests, in which the authors live blog instead of engine oil added to the engine various liquids, such as Coca-Cola, normal water and even sunflower oil.
Thus, the channel Garage54 probably already is in the network the largest video resource that contains a huge number of ways to kill the engine and whole car. But another video posted on the channel, probably, has surpassed the most courageous expectations of fans of the video blog.
This time the authors decided to come up with a new way to destroy the engine VAZ-2106. Now watch another video masterpiece from Garage54 in which bloggers have decided is the engine oil to add to the engine of the Lada vegetable oil, Pepsi-Cola, salt (and not only). What happened watching the video.
By the way, is to say that our domestic classics have withstood the test salt, sunflower oil and Pepsi overseas. Please note that during the experiment the engine long enough to cope with foreign liquids. But unfortunately, even the most hardy motor you could not withstand such tests.