What cars the billionaires?
Do all billionaires prefer the most expensive cars?
Billionaires can afford anything you want. So I formed the opinion that they definitely are the owners of expensive supercars, rare and exclusive cars. But actually not all billionaires prefer in the auto world the most expensive and rare. Many of them did not live by the principle "money changes everything". In a world of many rich people who believe that luxurious, expensive luxury car useless. They simply do not care for expensive new cars.
If you like cars from a young age and you dream about how to have a good car, it's normal, if you yourself, of course, it can afford. For example, bill gates bought the notebooks of Leonardo da Vinci for 30 million dollars, because it is interesting and extremely important. He can afford such a purchase, which seems to us nonsense. But why many rich people don't want to buy a Ferrari or similar super cars?
Most likely, it's not greed as many believe. The thing is that when we buy something, our financial expenses primarily intended to make us happy. When you are a billionaire, buy any car, unfortunately, will not make you happy, because you can afford any car. For this purchase you will not be something special.
As a result, many billionaires are buying cars that they like to ride. And oddly enough, they often become a normal practical car that may be owned by ordinary people.
Recognize this man next to a new Cadillac?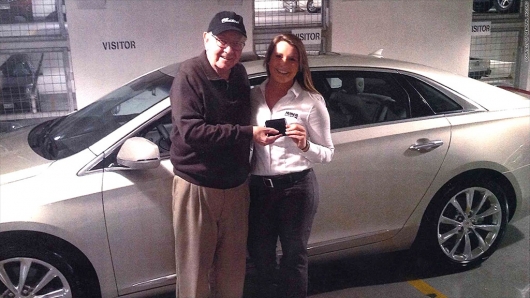 Is Warren Buffett.
But his friend bill gates, who is a fan of old cars… it's a cool classic car. Do you know the main principle of owning such a machine? You're not losing on older cars money, because their value will only grow over time.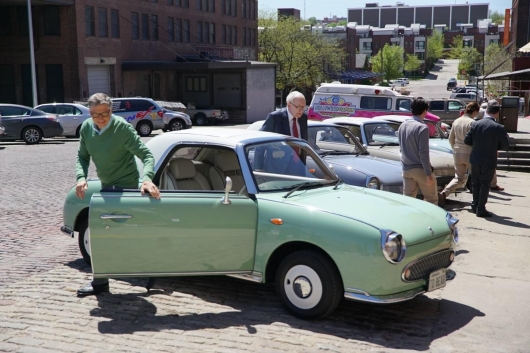 Here is another amazing couple who likes cars of Land Rover. Know?
Last year, Queen Elizabeth II and Prince Philip celebrated their 71st anniversary. Prince 97 years, and he's a pretty good ride behind the wheel, despite his advanced age. Elizabeth also goes behind the wheel. And you will not believe – she had no driver's license. She's the ONLY one in the UK who are exempt from this requirement…
Warren Buffett (Berkshire Hathaway) goes to the Cadillac XTS, which he bought in 2014 to replace the Cadillac DTS 2006.
Mark Zuckerberg (Facebook) is often seen driving a black Acura TSX, and he reportedly also owns a Volkswagen Golf GTI.
Alice Walton (Walmart) drives a Ford F150 2006, while her late father used to drive an older model of the same model.
The late Ingvar Kamprad (IKEA) drove a Volvo 240 GL 1993 until, until someone convinced the 91-year-old billionaire that for him it is too dangerous.
Steve Ballmer (Microsoft) has always been associated with Ford cars. He owns a Ford Fusion Hybrid 2009, personally received from the then CEO of Ford Alan Mulally.
As you can see, the billionaires go on the same machines that we are.
No, of course many fat cats have in his garage expensive supercars, luxury rare cars. Some rich people are necessarily buying new-fangled exclusive autonovelties, such as Ferrari and Lamborghini. But these machines are not for them vehicles for everyday travel. Some carry personal drivers Rolls-Royce, Bentley or Mercedes S-class. But many billionaires drive themselves driving a normal car. Yes, of course, at some gala or charity events, wealthy people like to drive more expensive cars. But most often they prefer to be like everyone else.