Volvo XC40. Now the electric version
Compact crossover Volvo XC40 debuted so
well that on its basis it was decided to start production
the electric version of the car.
Volvo enters the market of electric vehicles with some
behind its competitors. But this is, as usual, from
the desire to provide detailed and worthy product.
Universal approach to electric line
machines. All subsequent cars that run on electricity will
be prefixed with Recharge. And no matter it is fully
the electric version or model will be class
hybrids.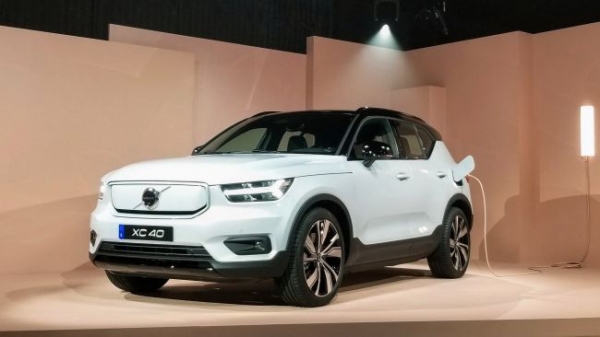 The first machine with the prefix "electro" got a long
abbreviation – Volvo XC40 P8 AWD Recharge. The basis of crossover
lies modular platform CMA – base for all machines compact
class of the company. Until the electric car it have "tried" previously only
liftback Polestar 2.
"Truck" CMA was originally designed to accommodate for it
compact versions of hybrid cars and fully electric
versions. Externally the car on electricity only slightly
different from its petrol counterpart. The most notable difference
is the emergence of a "stub" instead of the grille.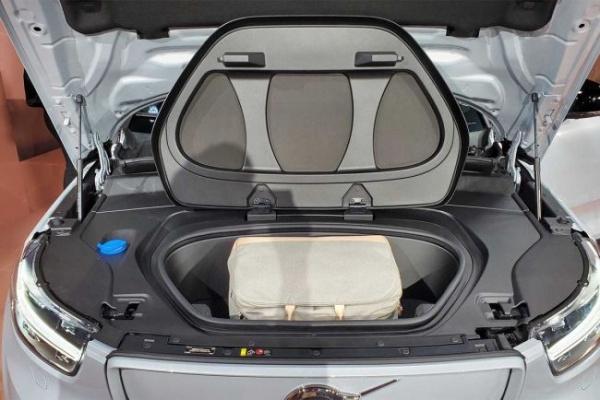 Technical features of the model.Electric
Volvo XC40 got the battery 78 kW×h lithium-ion battery,
that entirely fit in the panels of the floor.
For the post electric all-wheel drive, each axis
equipped with a drive motor. The total output of electric motors
made:
Power – 408 HP;
Torque – 660 Nm.
The available supply of electricity, combined with high power
impact, possible to achieve the autonomy of the turn on one "charge" of up to 400 km Readings
obtained according to the international standard of measurement. With the aim of preserving
charging the battery to move the car, use an Autonomous
the heater, which will help to quickly establish normal conditions
the atmosphere in the cabin.
Dynamic indicators of crossover are impressive. Acceleration Yes 100
km/h happens in 4.9 seconds and a top speed limited
into account the capacity of electric motors, at 180 km/h.
The charging currents at the different power is:
from household sockets – up to 100 % in 30 hours;
charging a constant current of up to 80% in 40 minutes;
the replenishment of alternating current up to 80% in 5 h 30
min.
With the features of cars with electric traction, the trunk
reduced to 413 liters (loss – l 47). Part of this volume
offset by a small box under the hood (31 liter). So all
accessories electric cable with connectors and tool kit
– do not have to store in the trunk.
Instead of a conclusion. Electric "firstborn"
Volvo promise to put on the market in early 2020. In the future
family "eco-friendly" cars is planned to make annually
one model.
The company does not deny that in the future ready to give up
entirely from cars with internal combustion engines. But all the alignment this will not happen
before 2040. The price of electric Volvo XC40 is not yet explained, but the machine is not
will be cheaper than competitors.