All the Volvo S90 sedan will be assembled in China
Volvo assembled in China, will the quality?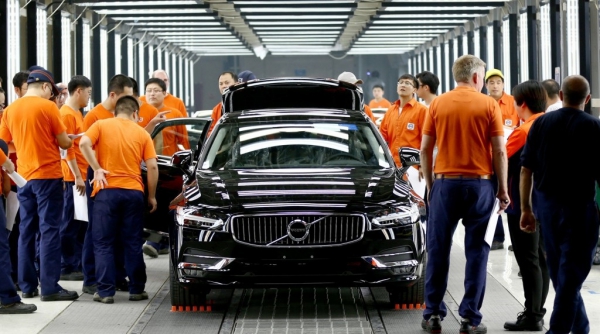 Instead of Sweden in China. Volvo has confirmed that Assembly line China will eventually become the exclusive centre for the production of their new sedan, the S90.
This means that all S90 which will be sold worldwide are manufactured in China, no exceptions. At the moment Volvo S90 is still going on the capacity of the home plant in Sweden, but it will change soon.
"China will play an increasingly important role in our global production ambitions," said Volvo CEO Hakan Samuelsson. "Our factories [in China] in the coming years will be to deliver world class products to export around the world, facilitating our goal to reach the volumes of sales to 800,000 cars a year by 2020."
Volvo apparently been planning the transition to the production capacity of China. No wonder, China had constructed three factories for the production of Swedish cars. Three plants for the three models, 40-, 60 – and 90-series. Model 90-series will be assembled at the plant in Daqing, model 60-series at the plant in Chengdu, and the model 40 series in the factory in Luqiao.
Recall that the Chinese car company Geely has absorbed the Swedish automaker in 2010. Now, the main plants op car manufacturing are located in Gothenburg (Sweden), Ghent (Belgium), Chengdu (China), the engines are manufactured in skövde (Sweden) and Zhangjiakou (China), bodywork components are manufactured at the plant in Olofstrom (Sweden).
Volvo's existing plant in Sweden will continue to manufacture models of the 90 series, with the exception of the S90, also there will be some models of the 60 series. The Belgian factory of the automaker will focus on the Assembly of models the 40 series. Volvo also plans to open a plant in South Carolina, which will focus on production models of the 60 series for sale in the local market and also for export.
Of course, the main arising question what will happen to the quality of the vehicles? Sure, it will not be affected. China has extensive experience in the production of goods, and all technology will be developed by Swedish engineers, so no problems.