Volvo S90 sedan declassified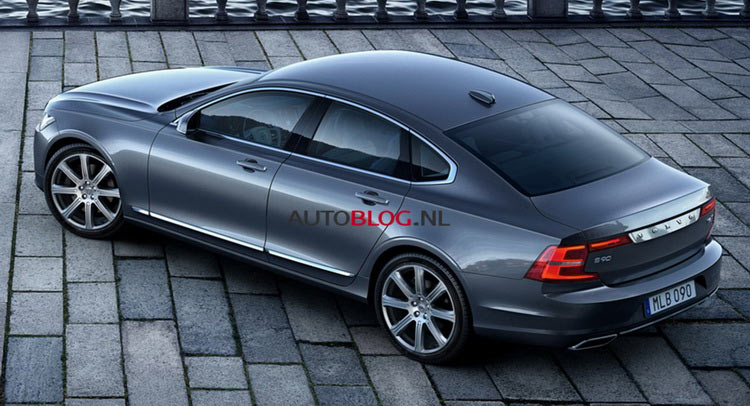 Volvo S90, the first photos
The first high-quality images of the new S90 sedan Volvo  «sailed'before the official premiere  of the Swedish news. Now we can officially admit this fact, confirming their words with high quality images of the new business-class sedan. Images of the Swedish leader of the Dutch edition published Autoblog, just a few hours before the official premiere of sedan, to be held tonight in Gothenburg.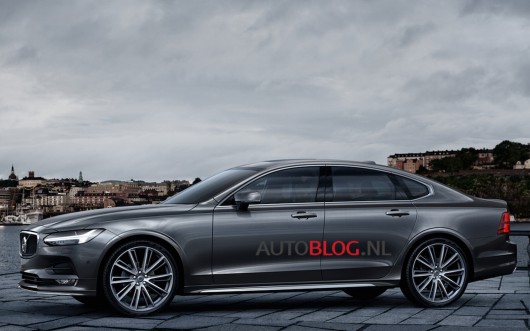 The successor model S80 will compete with cars such as the BMW 5Series-, Audi A6  and Jaguar XF, after the start of official sales, which will begin in 2016.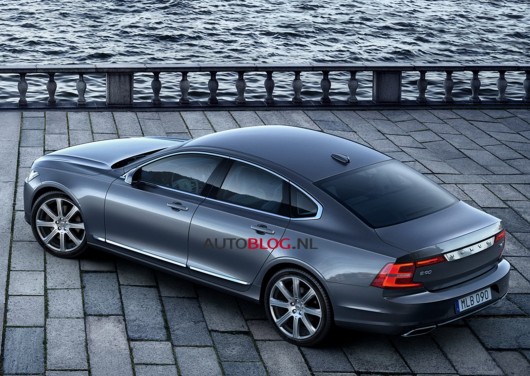 The photos can be seen, the new product has exactly the same design solutions that we have seen in the layout previously photographed in China. In addition to "lick" of modern design, the new Volvo S90 completely redesigned rear of the car with the new LED «C» – shaped tail lights and a pair of trapezoidal tailpipes. Front base design make tech lights «Thor's Hammer».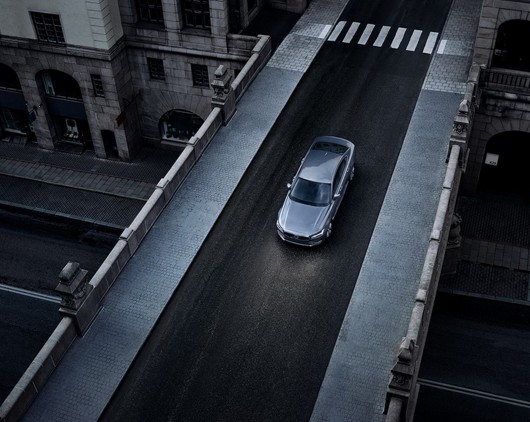 The new Volvo S90 in its core has a scalable architecture, which debuted on the SUV XC90, which explicitly says that many power units, which are used at the prestigious SUV, we'll see on the elegant sedan.Presumably the engine range will be presented to four-cylinder engineE-Drive, a pair of gasoline (T5-254 hp / 350 Nm of torque, T6- 320 hp / 400 Nm) and a pair of diesel (D4-190 hp / 400 Nm, D5-224 hp / 470 Nm). In the fashion of recent years have not ruled out the inclusion of hybrid power plant.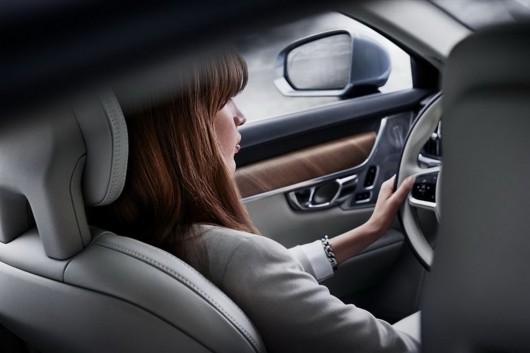 Saloon car follows the same spirit, a new interior, a new, moderntechnical stuffing. The central part of the interior decoration of the car became a touchscreen infotainment system with which the Swedishsedan  got rid of most of the mechanical buttons.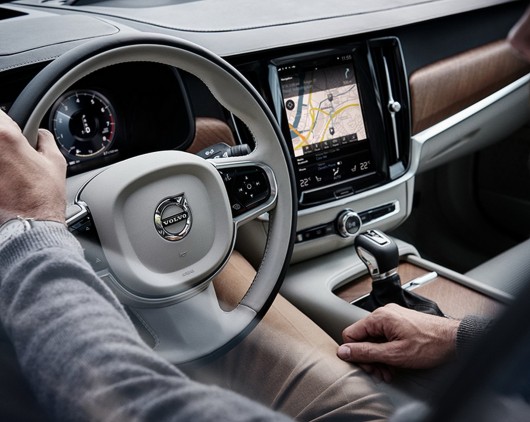 Thanks to an extensive leakage of information, it became known that the next step will be the creation of the Swedish motor companies wagon based on the S90, which by tradition will be called V90.
Photo Volvo S90 sedan