Volvo has created the world's fastest truck [Video]
2.400 HP under the hood of a Volvo truck Iron Knight and 4.5 seconds to 100 km/h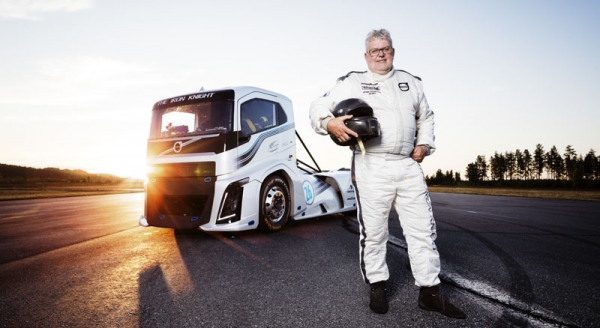 Volvo Trucks broke two world records in drag racing, for 500 and 1000 meters. Record runs were carried out in Northern Sweden, where the fastest truck in the world 500 meter distance could reach speeds 131.29 km/h in just 13.71 seconds, and for a distance of 1000 metres and the truck took 21.29 seconds to change the output 169 km/h. the first 100 km/h "tadpole" was overcome in 4.5 seconds.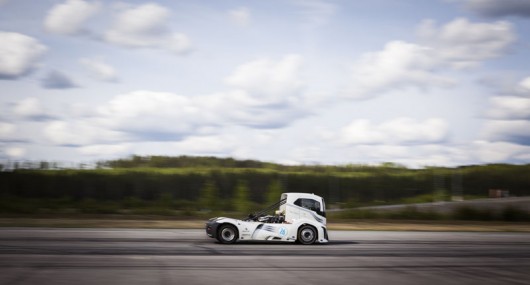 Was piloting a 4.5-ton "Hippo" pilot Boye Ovebrink, the man who in 1994 became the European champion in truck racing and won five of the previous speed records.

The measurements showed that the maximum speed that can develop the Volvo Iron Knight is 276 km/h.

The movement of the car is 2.400 strong 13-litre diesel engine with a torque of 6.000 Nm.

On the engine like bunches of grapes hung four turbines, applied the intercooler with water cooling. All the power goes to the rear dual wheels through a double clutch.

Specialists from various departments of Volvo Trucks worked together creating this powerful truck with unsurpassed performance. In addition to the creation of the powerplant of Volvo Trucks, which is the heart and soul of Iron Knight, the whole record truck was hand-built from scratch.