Volkswagen Teramont was shown without camouflage
New Volkswagen Teramont, Audi Q7 for the middle class
The closer to the Paris motor show, the more different kinds of autonomies we see on the Internet. Watching the prototypes photographers are very busy indeed, and try as they can to please us with new photos.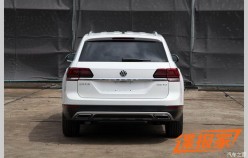 Another of these collections came from China. In China were sealed with pre-production instance of the three-row crossover from Volkswagen called Teramont (the name has not yet been confirmed officially, but only the so-called future German SUV). A distinctive feature of these photographs is that they Teramont captured completely without any camouflage.
Indeed, the Chinese have once again made a serious "drain" the appearance of a novelty, showing how it is similar to the concept-BlueCross debuted at the 2013 Detroit Auto Show. Changes, especially in appearance, not so much that can not but rejoice, BlueCross liked many observers.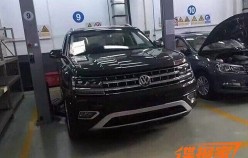 The same sources claim that they were able to get an official paper in which were listed the size specifications of the model for the Chinese market, which should not differ much from models for the rest of the world, at least in size, and most likely even the nuances.
According to this paper, the crossover is almost identical to the basic dimensional parameters with the Audi Q7 with a length of 5,039 mm, a width of 1,989 mm and a height of 1,773 mm and a wheelbase of 2,980 mm. For comparison, the dimensions of the new Audi Q7 are 5,052 mm in length, 1,968 mm in width, 1,741 mm in height, with a 2,994 mm wheelbase.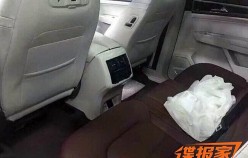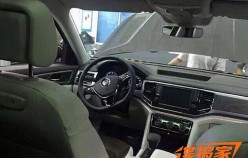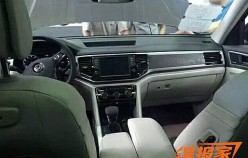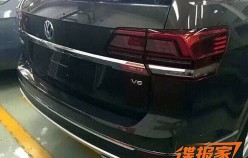 Space inside Teramont not to take, quite on the level of Audi Q7. This is a big plus. Another advantage, this time in front of the Q7, the cost of new products from Volkswagen will be significantly below the price tag on Ku-seventh, in the area of $30,000 in the States. That automatically puts a crossover on a par with the Chevy Traverse, Ford Explorer, Honda Pilot, Hyundai Santa Fe and Mazda CX-9.
Thanks to the badges on the rear door of the photographed car it becomes clear that the model for the Chinese market will be powered by a 2.0 liter turbocharged petrol (TSI) engine. Maybe this is minimal equipment and minimal engine capacity. Sure that this big crossover will see the V6 engines and powerful plug-in hybrid variation. The drive as expected in the simplest configuration will be only a front for the serious business at Volkswagen supplies all-wheel drive version 4Motion.
Crossover based on the MQB platform will be built at the Chattanooga VW plant in Tennessee.