Volkswagen restored the "Half-caterpillar Fox": what is it
The German company has restored one of the most passable SUVs in the world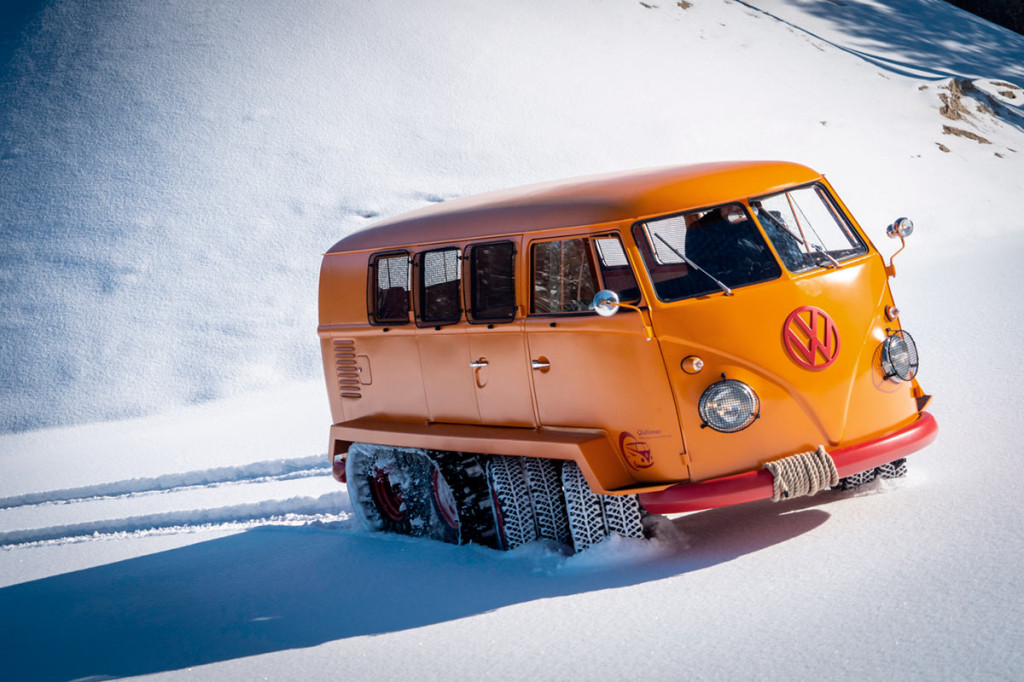 Photo: Volkswagen
Volkswagen has announced the restoration of a unique car: the one-of-a-kind T1 Half-track Fox or "Half-track Fox". This car was built 60 years ago to drive through the toughest terrain.
The main difference between the Volkswagen T1 Half-track Fox and other models is the presence of two steerable front axles with double tires, as well as chain-driven tracks in the rear.
Initially, it was the most ordinary monocab – it was made in May 1962 at a factory in Hannover and sent to Austria. But there, the talented Viennese mechanic Kurt Kretzner, who loved to travel the Alps, built a real off-road king out of the T1. "At first I looked around, but I couldn't find the car I was dreaming about. So I decided to build it myself, "Kurt Kretzner later said. He spent more than four years creating the best machine for the Alpine mountains.
"The perfect assistant for everyone: mountain hut keepers, hunters, foresters, doctors, maintenance engineers for lifts, TV and radio masts, pipelines, etc.," Kretzner wrote in a Half-track Fox advertisement. However, demand for the Volkswagen T1 Half-track Fox was low. In total, only two such cars were built, and only one has survived to this day.
The Volkswagen T1 Half-track Fox is powered by a standard 1.2-liter boxer engine with 34 hp. Well, the maximum speed of the car is only 35 km / h.