Volkswagen has officially unveiled the Passat 2020 model year: updates are, but they are a little
2020 Volkswagen Passat: first photos and details
Volkswagen held a "halfway" update once one of the most popular sedans of a business class to its line – Passat. The model is presented for the 2020 model year. Why the update is performed only on half? Quite simply, the Germans only partially updated the body and only a little interior, leaving all other technical elements (box, engine, suspension, etc.) without modification.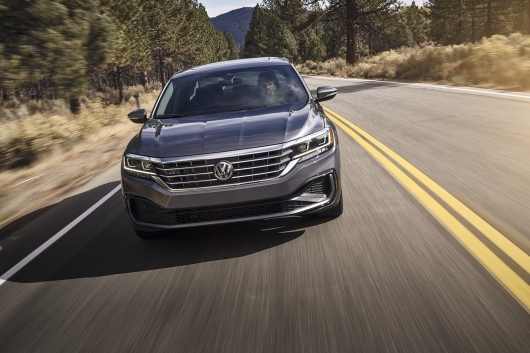 Specifically, in the basic version of the Passat, no power or torque increases, however, some of the Passat line will get a decent boost to the torque (up to 280 Nm of torque, 184 lb-ft), while the capacity remains at the level of 174 HP Thus VW Passat comes on a par with its main competitors in the US – the Honda Accord and Chevrolet Malibu.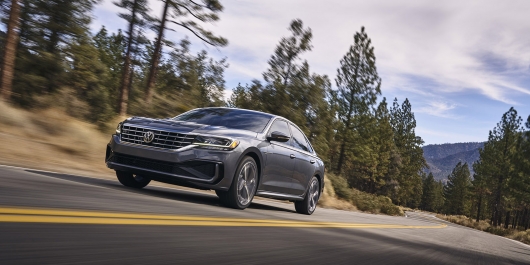 The technical amendments also include the upgrade of the Volkswagen its set of driver assistance features. In the standard functionality passed several important functions: system forward collision warning and Autonomous emergency braking, and control of pedestrians Monitoring Pedestrian and blind spot monitoring. In additional package includes adaptive cruise control, Lane Keep Assist and Park Assist.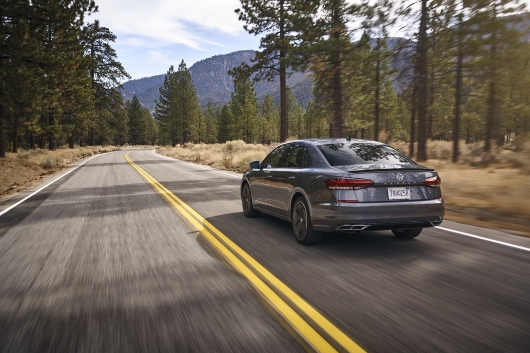 This improvement in technology runs out. Go to the visual improvements.
Changes to the exterior of the 2020 Volkswagen Passat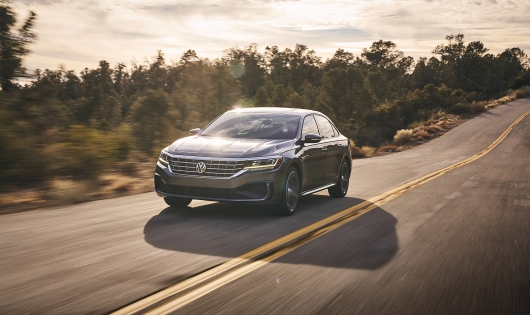 The exterior benefits from a new design, "coupe"-shaped style, updated front segment with a new adaptive headlights, which are able to dim the lights when passing oncoming traffic and massive, multi-filesresearch radiator and a new bumper and a slightly updated front wings (they are now installed exclusively for the beauty of the fake vents. Actually it's not even holes, and the plastic plate with chrome surround).
The new Passat the database will get 17-inch wheels, in richer models, the wheels increase to 18 – 19 inches on the selection.
Interior modifications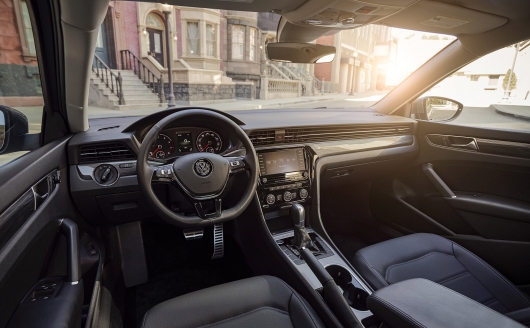 Inside, the interior has been completely updated. The front panel was redesigned, there are stylized strip ventilation system, divide the panel into two parts – light and "airy" top "cover" and lower rich, but not overloaded segment with new 6.3-inch screen infotainment system with upgraded software MIB II. Connect the phone via three systems: Android Auto and Apple CarPlay, and MirrorLink.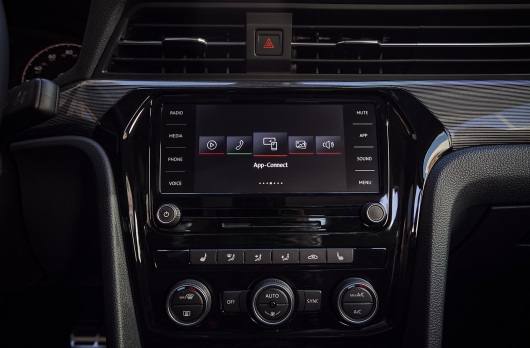 Fabric upholstery is standard, however, affordable and leatherette type V-Tex or leather Nappa.
The new Passat will go on sale this summer.