Volkswagen, Audi and Porsche is suspected of cheating with petrol engines
Leading automakers cheated with the level of harmful emissions from diesel cars?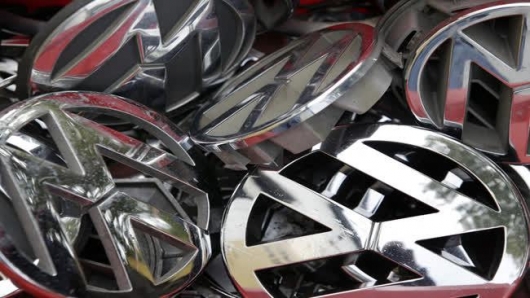 Becomes ripe the next scandal of the world emissions of German cars: Audi and Porsche joined Volkswagen? This time diesel!
I think diesel scandal with Volkswagen, the so-called "Deselect" a thing of the past? No! He's just going through a stage of development, gradually adding complexities one of the largest automotive companies in the world. According to another recent investigation, the Munich Prosecutor issued the assumption that VW, Audi and Porsche used a special program for gasoline engines, similar to those with which the German automaker manipulated the exhaust of exhaust gases from diesel engines.
It is reported by the German newspaper "BILD am SONNTAG", citing the testimony of witnesses and using the materials of the investigation of the Munich public Prosecutor. According to witnesses, some types of automatic automobile transmissions include shift program modes that controlled emissions during testing on the bench. According to the newspaper, investigators also have information about how to activate a special control mode of transmission: to activate the mode "Rollenmodus", it was necessary to turn on the ignition, press the button alarm and five times fully depress the accelerator pedal. First and foremost, the cheating, according to respondents, witnesses, concerned the emissions of CO2 and data on fuel consumption. Accordingly, these data were underreported.
The VW initially refused to comment, citing an ongoing investigation, however, the car manufacturer from Wolfsburg is reported that in recent months has been intensively discussed between the Volkswagen and the Federal office of motor transport on the issues of transmission. The representative of Volkswagen said that "in this context, there are no new facts."
According to the German Federal Ministry of transport, still there was no evidence of fraud in the group petrol engines. However, another bad bell rang for VW. Maybe pulling on this "thread petrol", Volkswagen will spin for a few billion dollars in fines. The scandals continue.