Video: this is what happens inside the differential of your car
Even the shape of the differential cover can affect power: video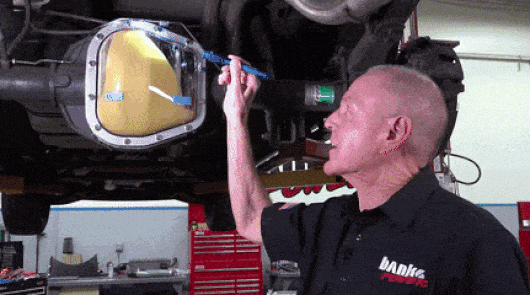 Transparent plastic cover gives a perfect view in those places and in those instances in which access for the prying eye of the observer was not simple. Want to see what happens inside the internal combustion engine? No problem – just replace the "head" block thick cover of Plexiglas, in the West known as Plexiglas, and ready, miniature volcanoes will explode right in front of you:
An interesting demonstration of the DVS | Video
See how the motor is running: a look inside
Such a cover can be supplied, in principle, anywhere. Though the diff, though… at the checkpoint, thus immersed in the wonderful world of the iron guts of the vehicle.
While many motorists know how a car differential works, very few know, what processes occur during this work inside a metal case in the center axis. One American by the name of Gale banks YouTube-channel Power Banks made a great video that illustrates the process of the system of gears in oil bath:
Also, banks continued the discussion on the topic whether the purchase of aftermarket cover on the differential is capable to raise the performance of the system. To show the importance of cap, he placed a transparent plastic cover on the rear differential of the F-150 pickup truck, in order to see the gear in action. Really cool to see how the ring gear acts on the type of ladle water mill, scattering oil all over the gearbox housing.
The American explains that, in order for the elements of the differential smeared properly, he needs evenly rounded cover, which will be established closer to the crown gear in order to distribute the lubricant and all parts. Maybe he's right and it really works, improving the productivity of the lubrication of all parts.
The load published a couple of videos with tests of various caps of the differential. For those who like arguments on the topic of technology: