Video: Concrete fences is no obstacle for domestic cars
"Volga" went through the concrete fence: Copperfield would envy such a trick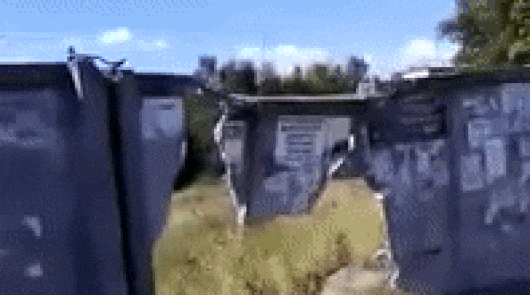 In Russia, the Russian machine is not able to stop even concrete fences. Tank like GAS-3102 "Volga", is not afraid of the concrete barriers, that they should beware of… Video:
Video from YouTube channel "Nadya Kupina"
One of such incidents occurred in the South, where Volzhanka did an additional pass in the deep concrete fence. Judging by the number 26 on the license plate, the car is registered in the Stavropol region. Most likely in an accident he was there and most likely the accident occurred "on the bench drunk". Otherwise, how to explain the fact that the car did not stop immediately behind the fence and drove a decent distance, until he had to move forward?
Plus, the driver while shooting at the accident scene was not there, he probably decided not to wait for inspectors of traffic police and modestly left the scene on foot, automatically falling under Article 12.27, h. 2 of the administrative code, that sooner or later will lead to the driver deprivation of the right of management by vehicles for the term from one year till one and a half years or administrative arrest for up to 15 days.
In General, the moral of the story – driving drunk to be impossible, and for "Volga" concrete fences are not a hindrance. I wonder what would happen in such an accident with the car? Sure, it's not good!