VAZ-2109–34 "Tarzan" — the first passable Russian hatchback
A small selection is presented in the Russian market in
2000 years of the models gave rise to a great desire of car owners
make your car unique. A came large
design and production of the site. One of the results
this joint work was the VAZ-2109-34 "Tarzan".
The developed model was engineers enterprise "Lada-Consul",
assisted by experts pilot production
"AvtoVAZ" and the artists from the company DECON.
Traversable hatchback "Tarzan" became a mixture of VAZ-2121 "Niva" and
"nine." From the SUV, he got an independent rear
suspension and frame. Also, the "Field" was borrowed power
Assembly and transmission. With hatchback VAZ-2109 masters took the body
and a salon.
As it turned out, these rare specimens can still be found on
Russian roads and recently one of them sold
Saint-Petersburg. The proposed instance is truly unique,
because under the hood it is a turbocharged 1.9-liter
diesel Peugeot. With such power unit it has been collected only
105 cars
according to Area News.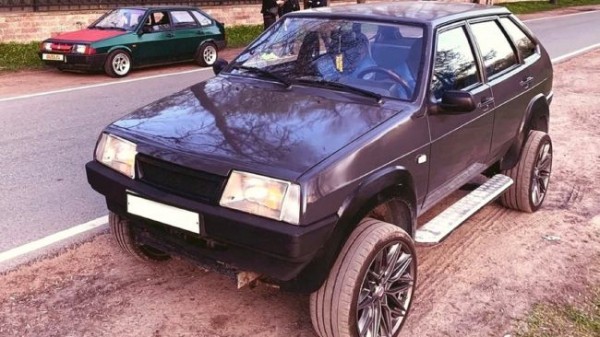 Perhaps this explains the cost model 2001
release, which the seller estimated at 398 thousand rubles.