UAZ showed off-road vehicle for German firefighters
UAZ-469 equipped with flashing beacons, loudspeaker and additional optics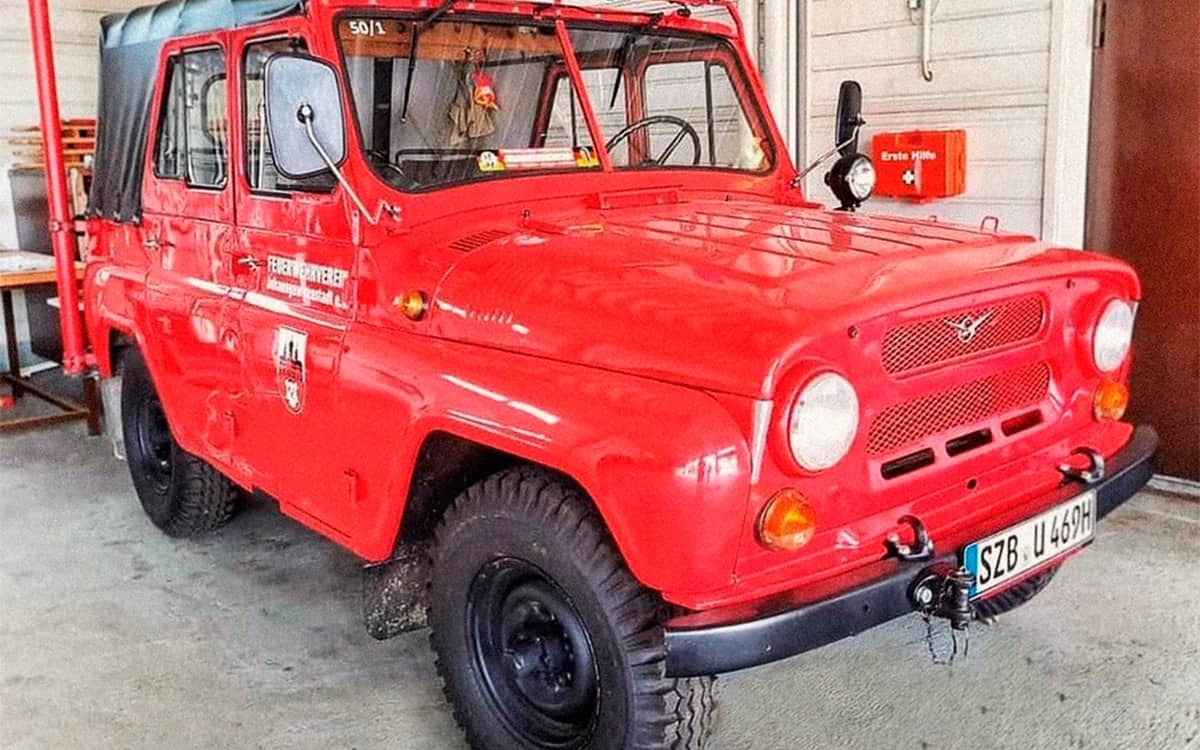 The Ulyanovsk Automobile Plant published in its official Instagram a photo of a rare modification of the famous UAZ-469 SUV . The car was intended specifically for the fire department of the German town of Johangeorgenshtadt. The car is now in a private collection.
The SUV is painted bright red and has received special departmental stickers. UAZ-469 was equipped with flashing beacons, a loudspeaker and additional optics. However, the main "feature" of the car was a special pipe at the stern for the intake of water from the hydrant. The technical characteristics of a special modification of the SUV are not reported.
The Ulyanovsk Automobile Plant began production of the legendary UAZ-469 off-road vehicles at the end of 1972. In the USSR, a private owner could not buy such a car, it was sold to military organizations and collective farms. But the model was actively exported abroad. where it has earned a reputation for reliable and utilitarian cars.
The all-wheel drive SUV is equipped with a 2.5-liter gasoline engine and a four-speed gearbox. The power of the unit is 75 horsepower. However, sometimes in Europe there are diesel modifications of the UAZ-469. Some of them can be found on online marketplaces.