Travis Pastrana has beaten the record of extreme Iweala Knivela
Pastrana reiterated the most extreme jumping legends mototsugu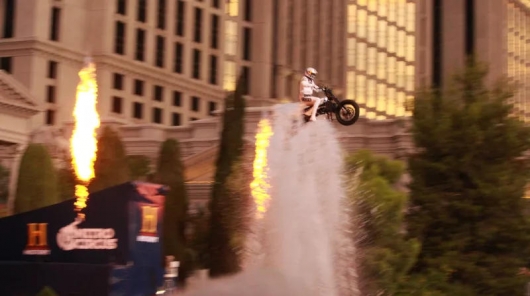 Two extreme racer two different generations, during his lifetime managed to become legends: Travis Pastrana and evel Knievel (Knievel, or, whatever). Pastrana is considered the founder of the discipline of freestyle, one of the most renowned adventurers of our time, has reached extraordinary heights in motocross and demonstrated their ability to rally.
"Evel" Knievel, Robert Craig, also differed unbridled temper and a passion for adventure. This self-taught and performer of tricks gained fame extremely risky execution jumps across various obstacles in length. Flight through 10, 13, 50 vehicles on his motorcycle this guy was not a problem. But landing Robert was a real disaster. The fall was serious and numerous. Extreme career, according to Wikipedia, the stunt received more than 433 fractures! Finished his career in the 80-ies.
Evel passed away over 11 years ago. Pastrana decades is at the peak of his career. 34-year-old thrill-seeker is not going to descend from her pedestal. What can unite these very different people? Well, except for the fact that more young Pastrana certainly was into making his future colleague at the extreme shop? Last Sunday it said Sam Travis, jumping three trampoline, thus repeating three of the most famous jump of Robert Craig and giving him a tribute.
One of the jumps was flying over the fountains of Caesars Palace, which successfully landed the Evel in 1968 failed. Pastrana passed all tests excellently, once again proving his extraordinary professionalism, bravery and skills. That's what made Pastrana during extreme weekend:
Jump No. 1. 43 meters, flew on the bike 52 passenger car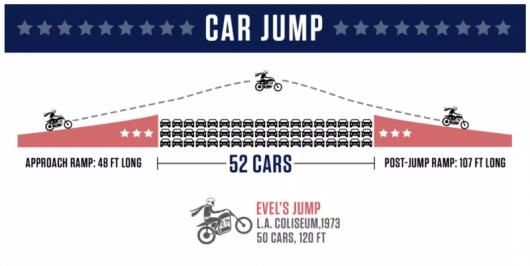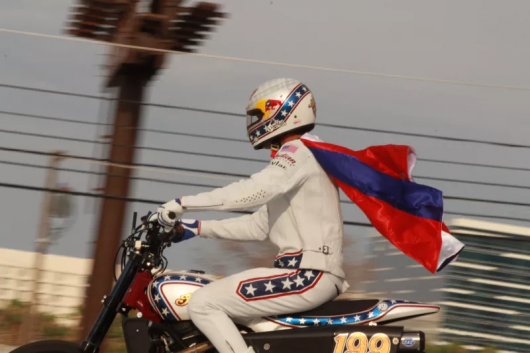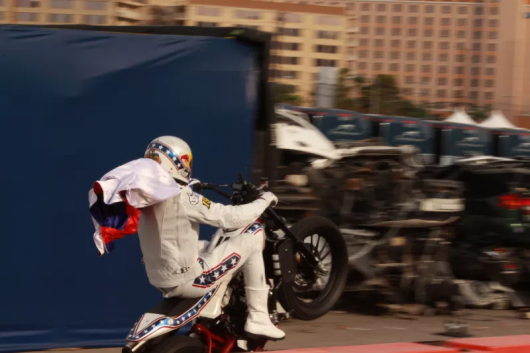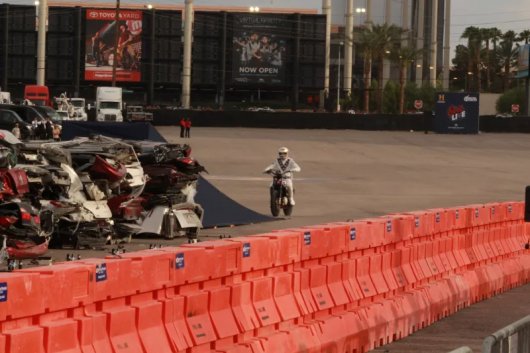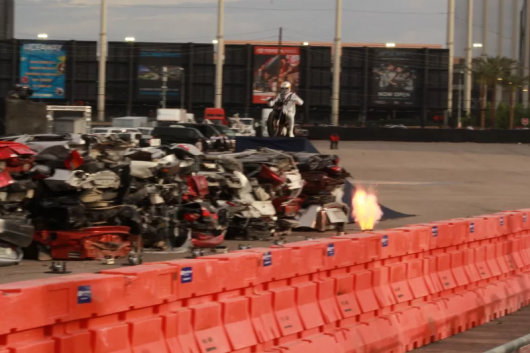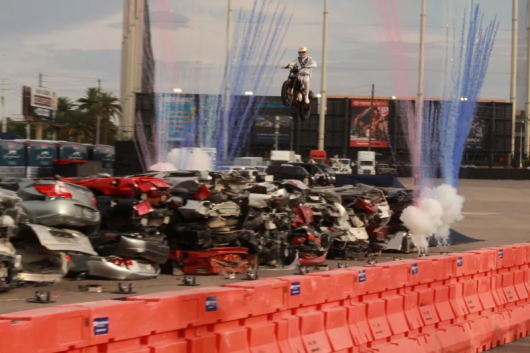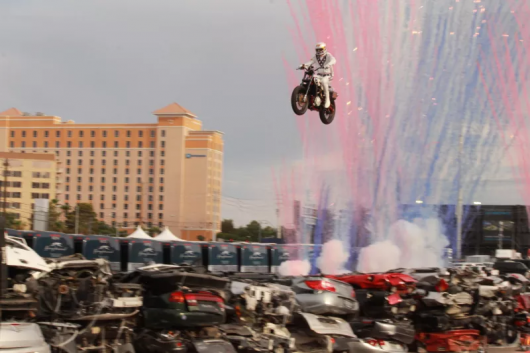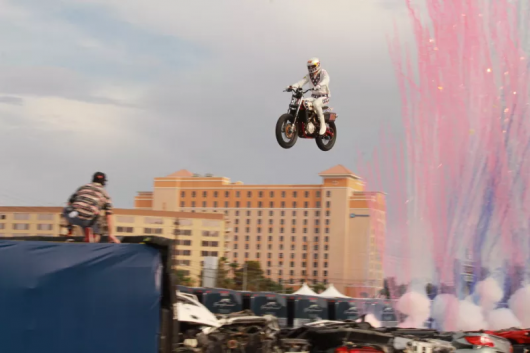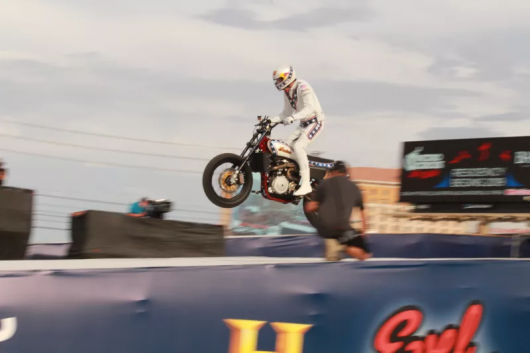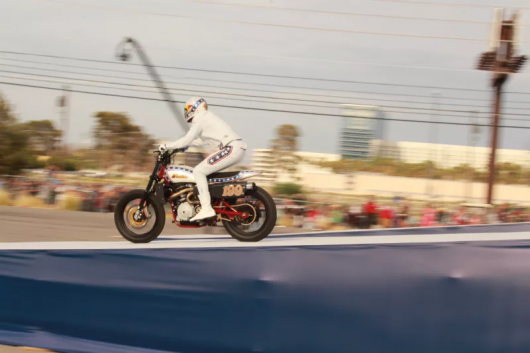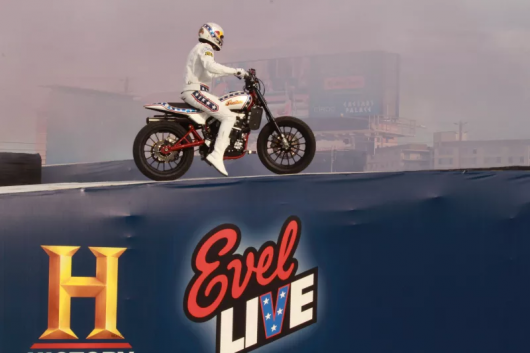 Jump number 2. 58.8 meters. Flew over 16 buses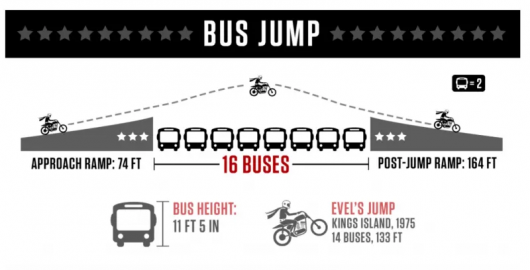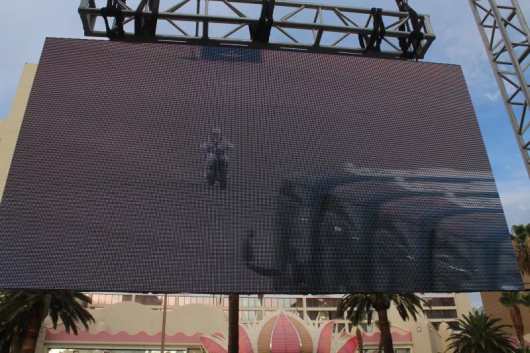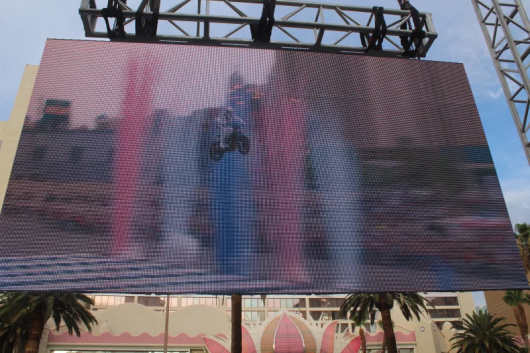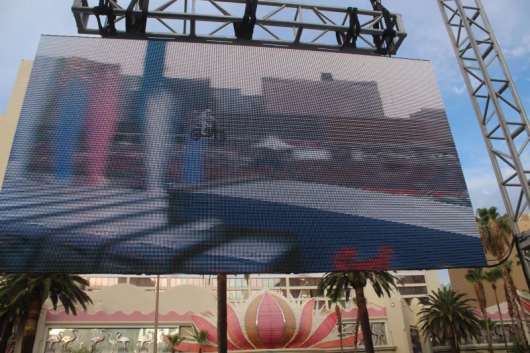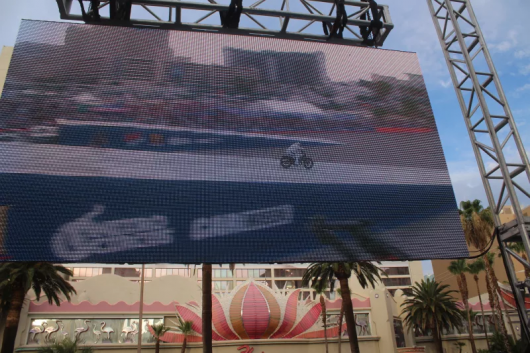 Jump number 3. 45 metres. The most dangerous jump in a fountain, which in 1968 became fatal for Craig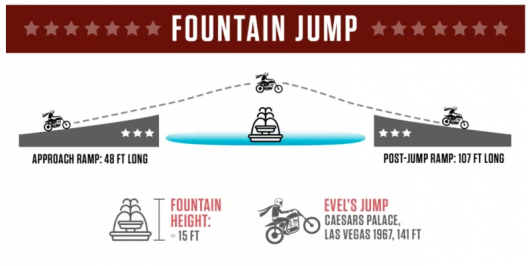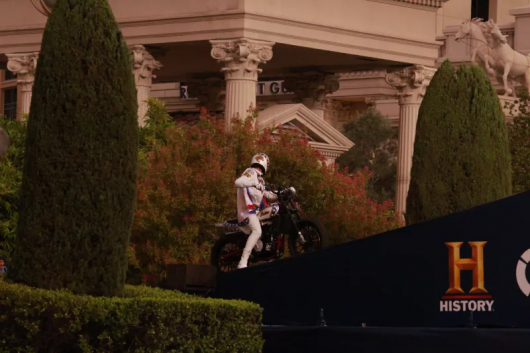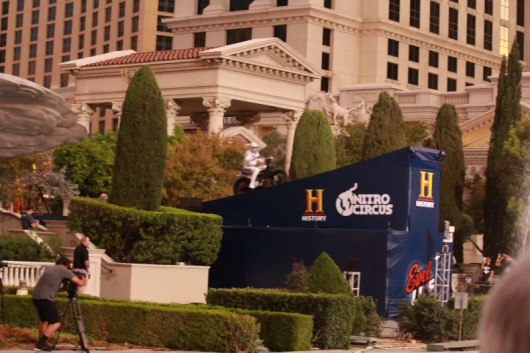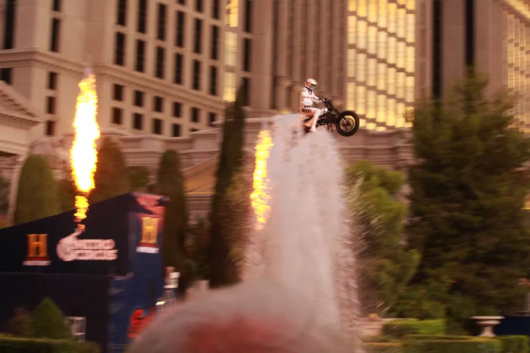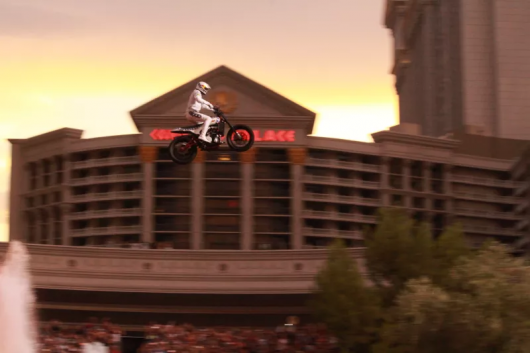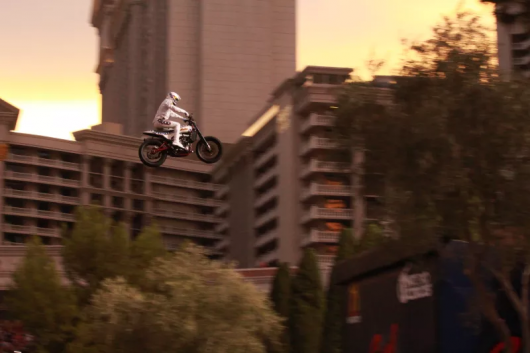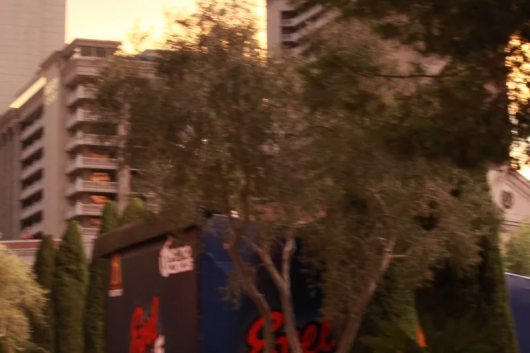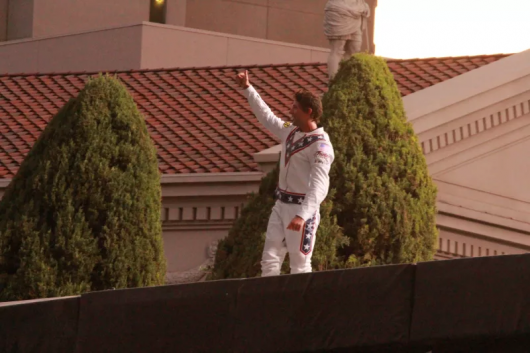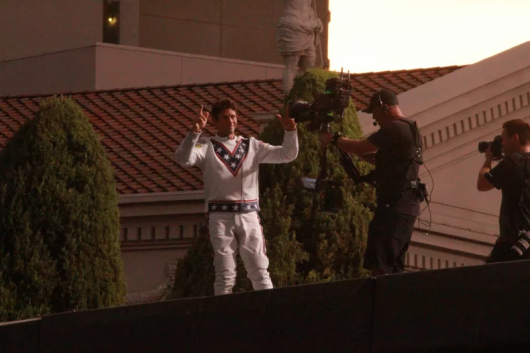 Last Sunday all three attempts failed, passed without any problems and injuries. The show was of the best quality. After all, as Queen sang: "the Show must go on…", at least as a sign of respect to the legends.