Traffic police published statistics of road accident in may 2018
The number of fatal accidents decreased by 7.2%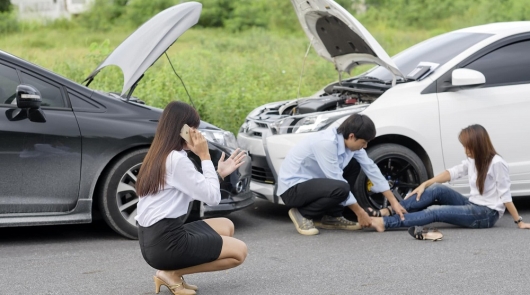 The traffic police continues to note the statistics of road safety Russia, which for the past few years will gradually improve, decreasing in the most important and obvious ways. Thus, in the period from January to may, 2018, occurred 55 thousand traffic accidents is 2.7% less than in the same period last year. Died in these traffic accidents – 5.5 thousand people, which is 7.2% lower than a year earlier. Wounded in the first five months of this year, almost 70 thousand people. The total number of wounded in the country certainly remains high, but nevertheless, the figure decreased by 4%.
It is noteworthy that the greatest number of victims are among the drivers of vehicles: 24 thousand accidents. 4 thousand fewer in the accident were injured passengers: 20 thousand people. Road accident with participation of pedestrians has occurred 17.5 thousand times.
The accident rate among cyclists according to statistics, growing: an accident with a Bicycle was more. Whether bike owners became more if they started worse to abide by the rules of the SDA. Anyway, accidents involving cyclists in 2018 was on 6.1% more or 1.115 of the accident.
As usual a lot of break the rules by drivers of vehicles, including cars. Five months occurred 48.5 thousand dorozhno-transport incidents from-for infringements of traffic regulations by drivers of vehicles, 1.3% higher than a year earlier. Despite this, the number of deaths in the hearse decreased by 7.2%.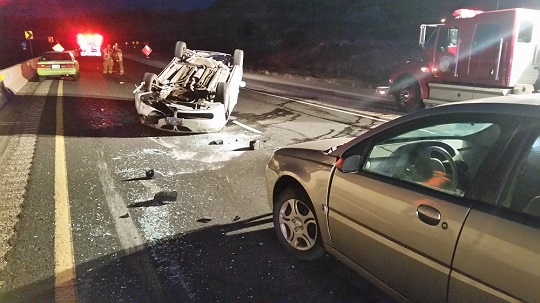 Drunk driving passenger cars decreased by 19.1% in comparison with indicators of 2017. Drivers of cars made 3.187 accident while intoxicated.
109 accident among drunk drivers on account of drivers of trucks (-9.9%). Drunk bus drivers for the current period decreased by 42.9% for the five months there were only 12 cases.
As for accidents involving pedestrians: they are less likely to become participants of road accident -4.4% for the five months of 2018. The total number of road accidents caused by pedestrian movement has 6.6 thousand accidents (minus 8.3%), because of drivers committed on 8.5% more in the past months, the figure was 6.3% more relative to 2017.
In April, the statistics of the traffic police noted the decrease in child injuries. "In the period from January to may this year was marked by a decline of 1.9%", we used to say in the published material on road accident last month. Alas, the trend is not preserved. Traffic accidents occurred: accidents 6.424 +0.9%. They injured children under the age of 16 years: 166 fatalities (-17,0%), injured – 6.939 (+1,4).
As in previous times, advise parents to teach their children how to behave on the road, conduct conversations with them about how to safely cross the road and behave near transport and purchase high-quality booster seats. And of course, always buckle up children in these restraints. Protection should not be bought just for "show".
Accidents caused by road construction, were 15.8% lower than the same period last year. However, their total number still is huge – more than 19 thousand traffic accidents in four months.