Toyota Unveils 2023 Camry Sedan With Nightshade Special Edition In The U.S.
Japanese auto giant Toyota has unveiled a special edition of the 2023 Camry sedan in the US, dubbed the Nightshade Special Edition. It will be presented in three body colors – Midnight Black, White and Reservoir Blue.
Toyota Camry. Photos Toyota
The 2023 Toyota Camry Nightshade Special Edition is available with four-cylinder engines with front-wheel drive, all-wheel drive, and a hybrid powertrain. Externally, the limited version of the business class sedan differs from the regular model in a black grille, which seems to have been borrowed from the Camry TRD, as well as a black rear spoiler, mirrors and wheels. Other distinguishing features include darkened headlights and taillights. Wheels here are 19-inch with a matte bronze finish.
According to the manufacturer, the new Toyota Camry Nightshade Special Edition is designed specifically for those customers who want to attract extra attention on the road, as well as those who appreciate designer trim in popular sedans. And the number of such connoisseurs is constantly growing. If in 2021 the Nightshade Special Edition version accounted for about 5% of the total sales of the popular sedan, then in 2022 its share will grow to 7%.
Note that the 2023 Toyota Camry is available in a large number of trim levels and with different engines. The front-wheel drive modification of the sedan with a petrol "four" under the hood is offered in five trim levels, the same number has a model with all-wheel drive. These are LE, XLE, SE, SE Nightshade and XSE. And the V6 sedan has three trim levels XLE, XSE and a powerful TRD.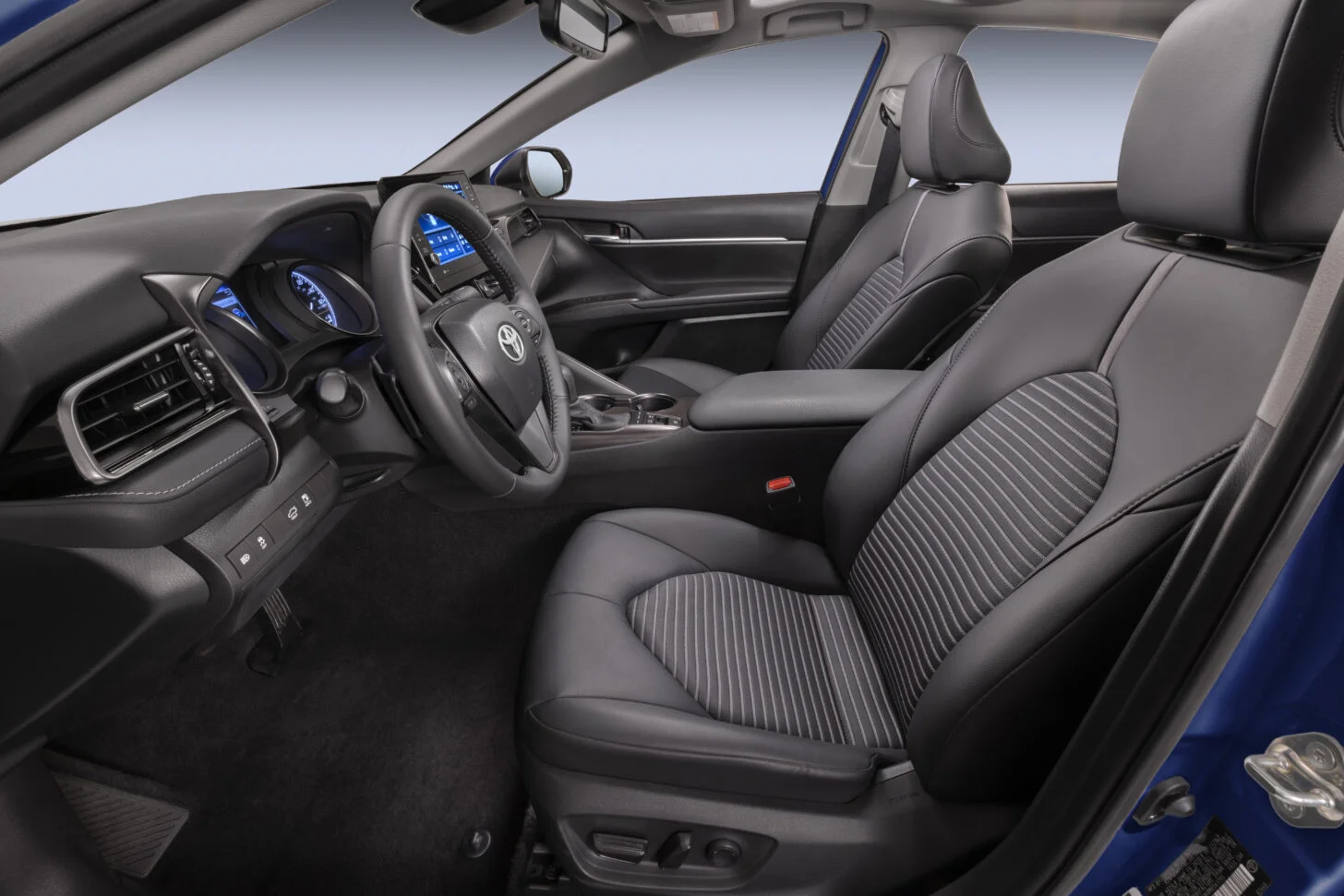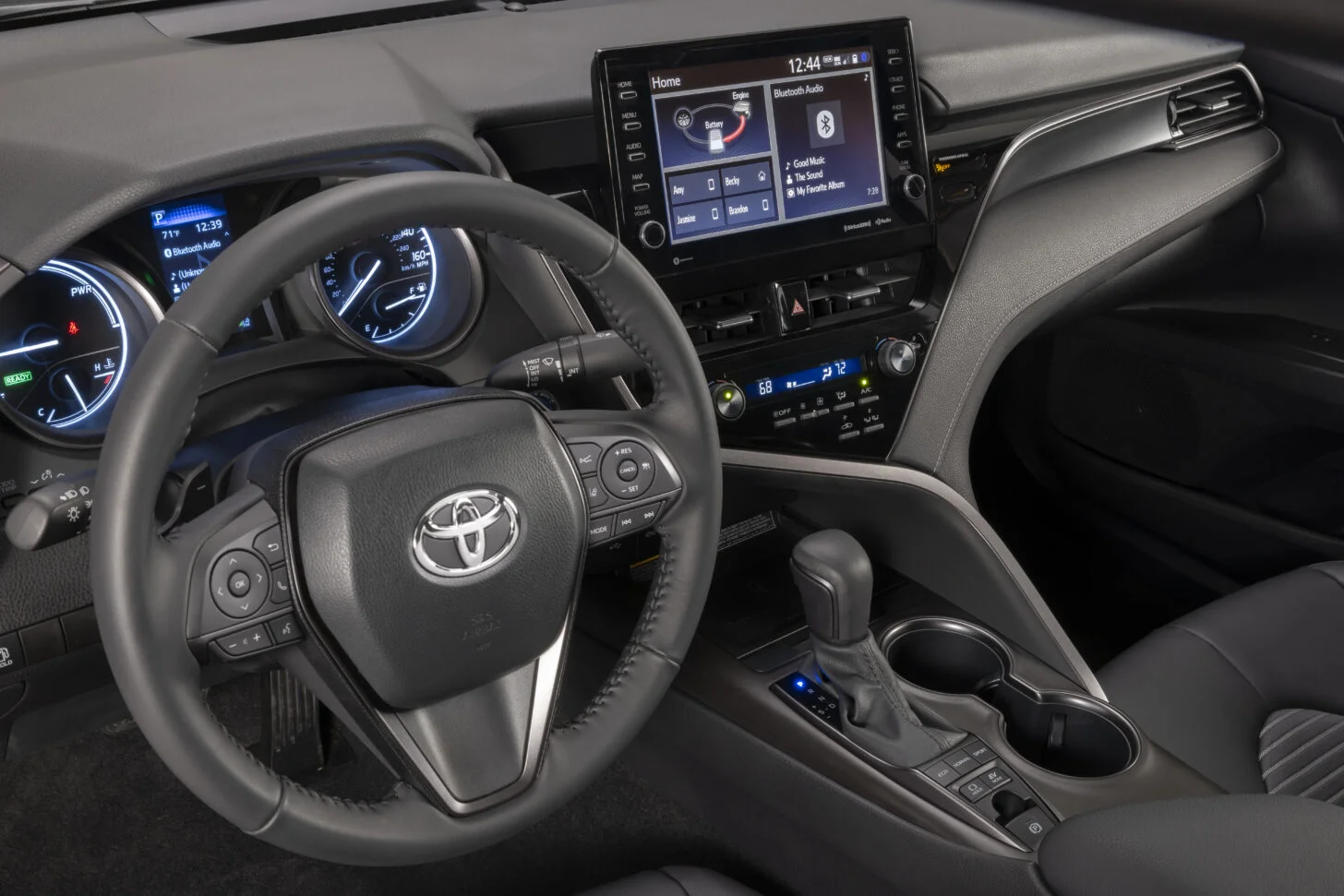 Moving on to engines, buyers are offered a choice between a standard 2.5-liter four-cylinder engine and a 3.5-liter V6 engine with 203 and 310 hp. respectively. There is also a version with a hybrid power plant with a 2.5-liter Dynamic Force engine with a total capacity of 208 horses. Regardless of engine type, all 2023 Toyota Camry petrol models are equipped with a standard eight-speed gearbox.
Even in the basic configuration, the updated Japanese sedan has 10 airbags and the Toyota Star system with improved stability control, electronic brake force distribution, emergency braking system, ABS and Smart Stop technology. Also, all new Toyota Camry are equipped with a standard rear-view camera.
Prices for the new Toyota Camry in the Nightshade special version have not yet been announced.