Top the coolest cars of the Paris motor show
Fresh selection of the best cars from the Paris motor show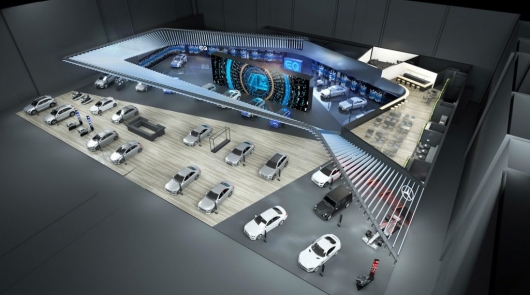 Paris motor show came after the standard one-year break, and the manufacturers immediately launched an advertising campaign to promote their most striking innovations. The marketing machine to work, and with it begins the real holiday for all autogermana from different parts of the world.
We still have to do a major review on such an outstanding car event and believe me, will look at that. But today we will focus on local success stories, because we decided to choose some of the most vivid and interesting patterns bright star scattering on the horizon Paris Motor Show. Will start a cycle of materials from the most interesting car out of the categories. Here they are:
BMW 3 Series (G20)
Lighter, more powerful and larger than its predecessor. The new sedan BMW 3 Series will be the "bread and butter" sales of the sedan of the Bavarian brand in the next 7-8 years. Faster, more efficient and with sharper design, the new Series 3 suffers from only one: there are no more manual transmissions.
Mercedes-AMG A35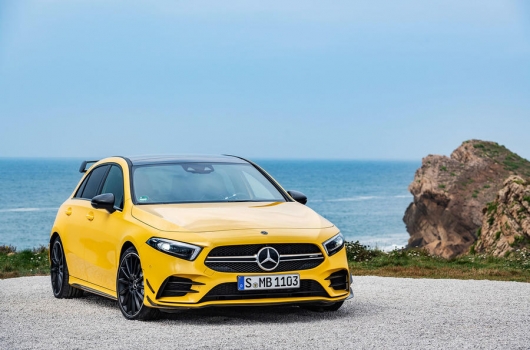 This tiny hatchback has all the performance that AMG could stuff into it. Its 306-horsepower pass through a seven-speed gearbox with double clutch and go to the road via all-wheel drive. From zero to one hundred km/h lad accelerates in just 4.7 seconds. Yes, and look at the range of colours A-Class. Like Skittles scattered on the road. Beautiful, what can I say…
Including Mercedes-Benz A35 AMG: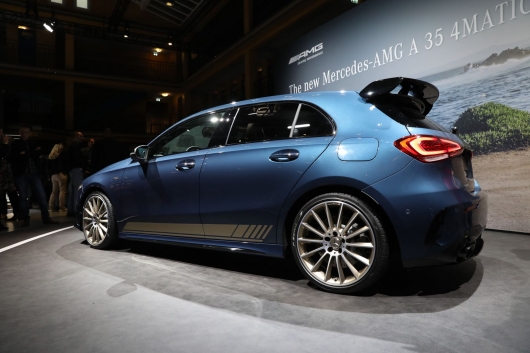 Mercedes-Benz EQC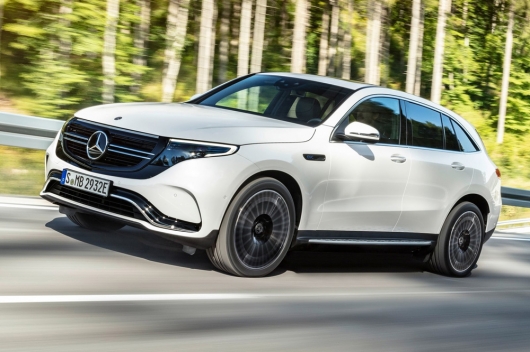 Mercedes-Benz carries more eggs in the basket of their electric portfolio – brand EQ. The first car which will be a compact crossover EQC. The model will go into the series immediately, but only in 2020. The crossover has a good power reserve on a single charge 450 km for the model EQC400. Competitors wait!
The Concept Of Smart ForEase
For an Amateur? Of course! But this concept stands out from the cavalcade of new products, though, because it is a traditional Mercedes brand, which has already knocked 24 years, with almost unchanged concept. Kind of looks futuristic, but looking at the minicar understand that tradition is not going anywhere.
Audi R8 LMS GT3 Evo
Audi has revealed an updated R8 racing car for the most loyal customers. You can buy the body kit and a package of improvements separately, R8 if you already have.
Dubbed "R8 LMS GT3 Evo" the car has a 5.2-liter naturally aspirated V10, which produces 580 HP and more than 520 Nm of torque. Upgrade his body to stabilize the aerodynamics of the sports car by which owners racing Audi R8 can get yourself over 32.000 dollars instead of buying a completely new car at a cost of 460.000 USD. Simple arithmetic.
Mercedes-Benz Silver Arrow EQ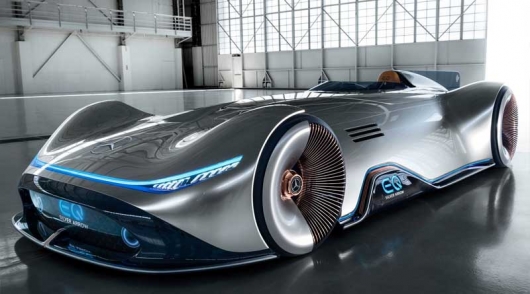 Mercedes-Benz the most striking of his electric brand EQ still thinks the concept of EQ is Silver Arrow, which debuted at Pebble Beach and returned to the spotlight in Paris.
Her style is a throwback to classic, pre-war racing Mercedes Grand Prix, in particular, aluminum W125 of 1937, which set speed records on land, breaking the milestone of 420 km/h. Mercedes evaluating EQ Silver Arrow to overcome 400 km/h. 768 horsepower to help him.
Renault EZ-Ultimo
Another concept by the name "Renault EZ wild-Ultimo". The French brand describes her living room on wheels. Inside, wooden floors, leather sofas ready to take passengers in the rear with a table of natural granite. Just for this concept can be identified in a number of other models as one of the most interesting.
And yet, the model is fully electric and operates on their own, just tell me where you need to go. While driving, passengers can take in the infotainment system, augmented reality, called Augmented Editorial Experience (AEX). If Renault can do something at least half similar in reality, the market for Autonomous cars will be at his feet.
Renault K-ZE
The French automaker also introduced a car powered by batteries, the K-ZE. And it's not a concept.
According to the French automaker, the available electric crossover will have a range of 250 kilometers and will be produced in China. It will go on sale in Europe next year.
The Ferrari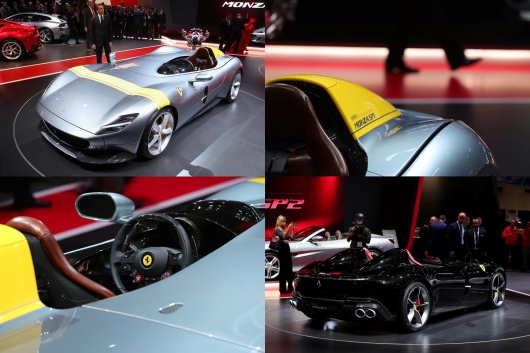 Open supercar Ferrari classic layout declared as the most approximate model to the racing cars of Formula 1, ever built in the history of the automaker is available for use on conventional roads.
Carbon, 810 horsepower. Monza will come in single and double versions. The company chose 499 of their most loyal customers to give them a chance to buy one of these beauties for € 1.6 million.