Top domestic new cars that you can buy with the machine or robot
Top selection: on what domestic car is automatic transmission?
Automatic transmission there is no more surprise. I think most in the country and in some ways they are absolutely right. This is despite the fact that cars with automatic transmissions infiltrated the lives of motorists seriously enough. Today, some owners even can't imagine how you can drive a car with automatic transmission.
In Russia adherents of the automatic transmission of different formations, according to researchers "Avito Auto", gain of the order of 33%. That's how much it was enjoyed cars with automatic systems for 9 months of the current year. 67% of car buyers still prefer undying classics.
Other researchers argue that, if you carefully consider the preferences of urban residents, it turns out that in some major cities of the Russian Federation automatic transmission even prevails over "mechanics". This fact is in General logical and fits put forward the theory that the future is still a automatic transmission.
Well, if this is true and this fact is not denied by any automaker in the world, that means domestic companies must promote the theme of "PRND". Whether they do something in this direction? Yes, you do.
Not more than a year ago in the Internet appeared the information that Lada is planning to equip their cars automatic transmissions, thus extending the range of transmission assemblies to the mechanical, robotic promechanica, automatic and variable speed transmission. We wrote about it in this article: Lada on the machine, what to expect from the car with a new powertrain?
Thus the question arises: what kinds of new domestic cars can meet these same automatic transmission? Let's make this not too impressive a list. Himself, honestly wondering what you can buy on the automation of domestic cars…
Lada Granta
And so, the first model of the largest manufacturer of passenger cars in Russia – Lada Granta. A new Grant in the Configurator shows one of the possible versions of the car with a four-speed automatic transmission and one with a five-speed AMT (automated transmission). https://www.lada.ru/cars/granta/sedan/prices.html
By the way, exactly the same options for transmission were to be found in the Grant of the previous generation.
Lada Granta is available in two model variations with automatic transmission:
1.6 liter (98 HP), 4AT (Comfort package)
1.6 liter (98 HP), 4AT (version Luxe)
This is the most expensive version of the model value from 581.500 to 608.000 rubles. For example, Grant in "Comfort" specification, with the same uprated petrol engine (106 HP) "handle" is 516.500 rubles, that is, the difference is an impressive 65 thousand rubles. However, we should not forget that in addition to the four-stage "automatic" in the "load" are auxiliary systems:
Electronic stability control (ESC)
Traction control system (TCS)
The system of assistance in moving on the rise (NA)
And four with a robotic five-speed gearbox:
1.6 liter (106 HP), 5АМТ (box Classic / Optima) 521.500 RUB
1.6 liter (106 HP), 5АМТ (Comfort package) 541.500 RUB
1.6 liter (106 HP), 5АМТ (version Luxe) 578.800 RUB
1.6 liter (106 HP), 5АМТ (version Luxe / Prestige) 597.800 RUB
Lada Vesta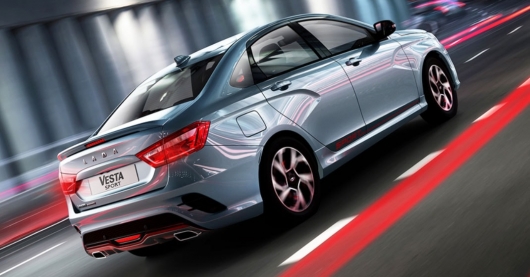 The second number is the Lada Vesta, which is no fully automatic transmission, but there is a five-speed robotic box. A "robot" as aggregated 1.6 (106 HP) and 1.8-liter (122 HP) motors. Box set 8 complete sets, up to the maximum "Exclusive" for 849.400 rubles.
https://www.lada.ru/cars/vesta/sedan/prices.html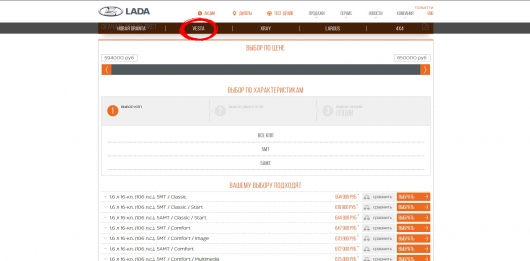 Lada xRay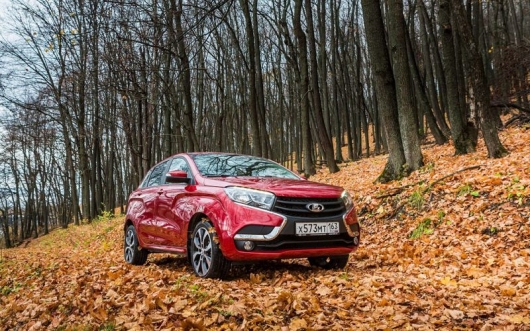 Crossover with monodrive whose Arsenal can also be seen as mechanics on the 5 speeds and automatic on the same five-speed transmission.
https://www.lada.ru/cars/xray/hatchback/prices.html
Lada Largus 4X4 model and remain faithful to the tradition, they are not to be met with automatic transmission. Also note a little offtopic, the robotic CAT was available to buy on Lada Kalina in the version a hatchback and the Cross. A wagon for 562 thousand roubles , and added another four-stage "automatic".
Aurus (sedan)

aurusmotors.com
Another Russian car brand which uses automatic transmission. "Modest" 9-speed automatic transmission joins the all-wheel drive system 4.4-liter V8, which thanks to the boost develops almost 600 BHP without All the frills one might even say "textbook".
This serial domestic cars until we stop. No more, at least for now not to buy. If you think we missed someone, let us know in the comments.
Yes, soon will be sold to the UAZ c French a six-speed transmission 6L50 Punch Powertrain. The first model is expected in March 2019. Perhaps automation will reach some other models of the same car, for example, on a commercial UAZ "Pro" or something like that. Whatever it was, but to expand the range of the automatic transmission is necessary, it is not only the ZIL-111, GAZ-13 and Volga Siber was a decent ride at a comfortable "box". It is time to implement automatic transmission to the masses.