Time in Museum: BMW says goodbye to the hybrid sports car i8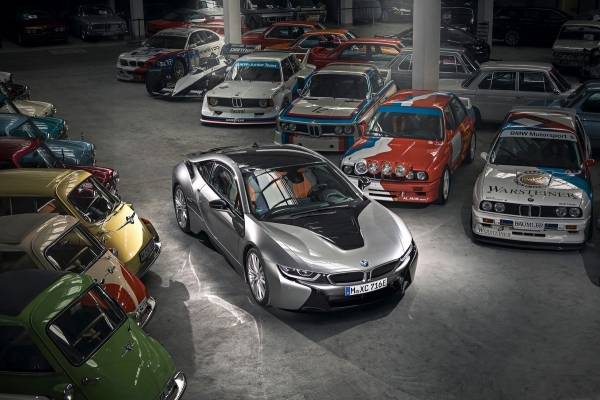 The company BMW has officially announced the imminent collapse of production sports plug-in hybrid i8, and heir he will not.
The BMW i8 debuted at the 2013 Frankfurt motor show and together with the city hatchback i3 became the representative of the first wave of female models of the Bavarian brand, with no relatives in the traditional product line. When developing the i3 and i8 BMW has bet on high-tech exterior with extensive use of carbon fiber – it was planned that over time, with increasing volumes of production of this composite, its price will decrease, and it will be used on all BMW models. Alas, radically reduce the price of the bodywork and carbon fiber did not work, and experiments with him over on the "seven" BMW current generation. Carbon fiber is largely determined by highest price first "trains" the BMW, which of course is not the best way impact on demand. However, the i3 still managed to find its market niche, its production continues, and is scheduled for at least one upgrade, but the i8's career came to an end: the total circulation of this model will be just over 20 thousand copies.
1 / 3
2 / 3
3 / 3
BMW doesn't tell you when it will stop production i8 at its plant in Leipzig, but, according to British magazine Autocar, the latest instance will be collected in April. Last year BMW was able to implement in Europe 1077 instances i8, which is 28% less than 2018, and the best year of sales for this model was 2015, then it was sold 2056 units in Europe, and 2265 PCs in the United States (in 2019 in the United States – 1102 PCs.). In Russia last year BMW i8 has sold 10 pieces to 18 pieces in 2018. In total, sales of the hybrid are falling, and, apparently, the profits of the company he brings, and his image mission i8 long been fulfilled.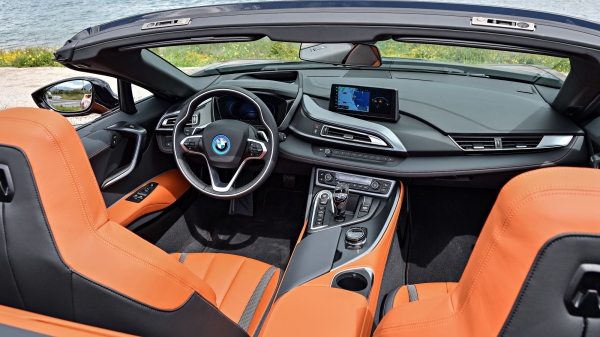 In 2017, the BMW i8, a version Roadster with a folding soft-top, and then survived the modernization of the coupe: the capacity of the traction battery has increased from 7.1 to 11.6 kWh, passport stock of the electric range from 37 to 55 km, the total capacity of the petrol 1.5-liter gasoline "Turbotronic" and two electric motors – with 362 to 374 HP up To 100 km/h car accelerates in 4.4 seconds, top speed in hybrid mode is 250 km/h in electric – 120 km/h.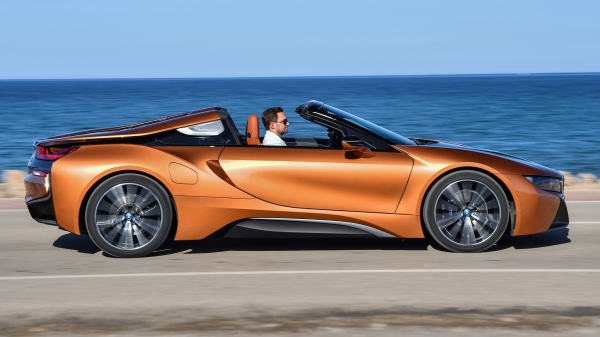 1 / 3
2 / 3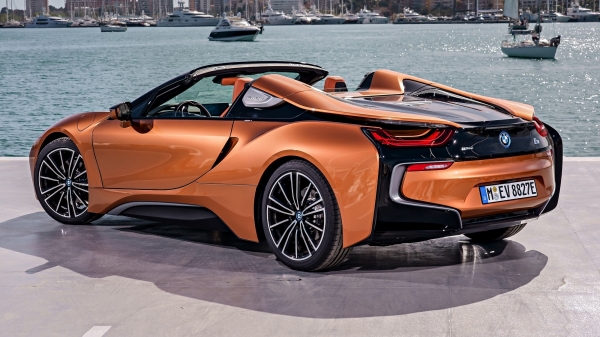 3 / 3
Last summer, BMW showed an electric concept Vision M Next, which in theory could replace the i8, but it was already known that the heir of the i8 even in pure electric form, will not receive. Instead of an expensive niche sports car battery operated BMW is planning to soon bring to the world market electric crossovers iX3 and iNext, an electric sedan i4 .