This Volkswagen microbus accelerates 285 km/h!
Tuning VW Multivan T5: family Multivan Volkswagen turned into a 580-HP monster
This multimenu fits the term "wolf in sheep's clothing". This vehicle went through specialists of German tuning company "TH Automobile", which turned out to be a real T5 turbomaster. This became possible due to extremely sporty tuning. For example, Volkswagen Multivan has received a 3.6-liter turbo engine from the Porsche 911 series 997. In the end, the car received power 5680 HP! Maximum speed is 285 km/h.
The super sports car from a van
Multivan Volkswagen got the black body color, new alloy wheels and two invisible exhaust pipe. But despite small external changes, at the first glance you can guess that you're not a regular van, and the particular model of Multivan T5. When you open the door, you find yourself in the cabin, you immediately realize that in front of you sporting a minivan. So, sitting in a salon, you will see a steering wheel from Porsche, sports pedals, turbosteamer (up to 330 km/h). In the driver's seat you realize that sat in a luxury car.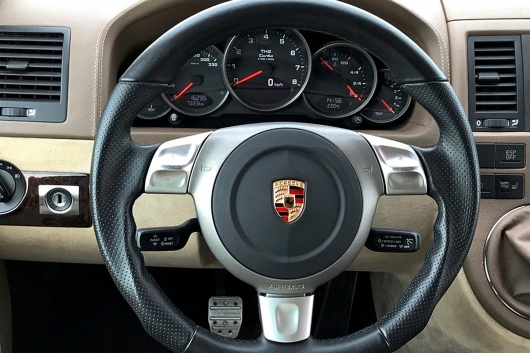 The rest of the interior is unpretentious noble: muted colours determine the whole picture of the cabin, and the controls are classic functionality. In the rear of multiven typical atmosphere of the bus. There is a rotating single seats, which can accommodate up to 4 passengers. For entertainment in the salon features a 15.4-inch screen with connection for DVD or DVB-T. there is Also the possibility to connect your smartphone on the Apple CarPlay and Android Auto.
Will sell Turboatom Volkswagen T5?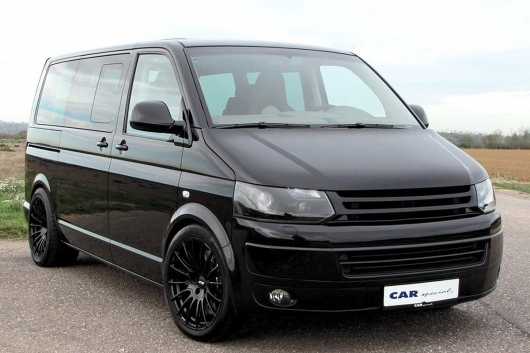 No, it's not the production version. Before you a used van with mileage of 16 km 298, which is currently sold in Germany. This machine was manufactured by the tuning company at the customer's request. Customer used the machine for about 6 years. But most likely, he's driving a T5 and not feel in the Porsche. In the end, now this machine is for sale in the "Car Special" for 139 € 800. By the way, when a client ordered this car, it cost him 250 000 euros. So for fans of crazy tuning minibuses have a great opportunity to purchase a 580-strong multiven half of its price.
What is the speed of acceleration tuning VW Multivan T5?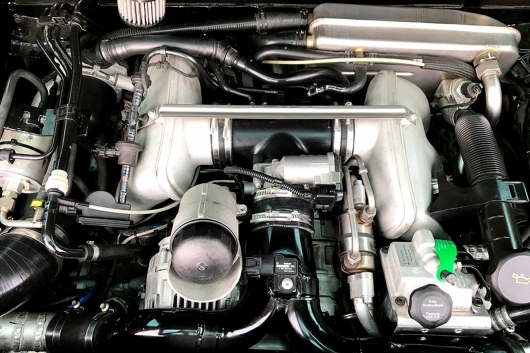 0 d 100 km/h minibus thanks to the 3.6-liter engine of the Porsche accelerates less than 5 seconds. Top speed of 285 km/h