This odd procedure can add up to 100 HP to your engine
Abrasive honing collectors – the most mesmerizing video of the week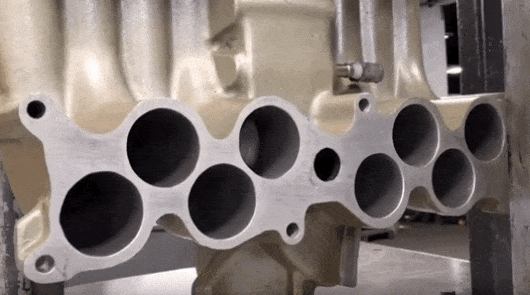 If you can't imagine a day without entering the garage and digging in car parts, then you probably at least vaguely heard about the so-called abrasive machining or as it is called experts – abrasive honing.
The process of honing complex curved metal surfaces mesmerizing and soothing. It would add to a compilation video on YouTube about the "now repetitive and boring video in the world":
In this case, the cleaning and honing are collectors of old car 1993 Mustang Cobra. This "sludge" for machining slowly passing through all the technological holes not only cleans the accumulated years of dirt, and evenly causes the hone – type machining of cylindrical surfaces. After the procedure inside remain clean and perfectly polished intakes: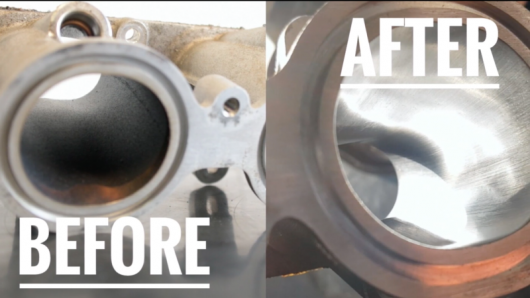 But how does this kind of technology? How she manages not only clean, but also right to Polish curved cylindrical hole, however, as holes of any other shape?
The fact that the special filler material is mixed with metal chips, and then is pressed through the engine component in need of cleaning using a hydraulic press (make sure to see the fascinating process of preparation and work on the video, if you haven't already). Soft substance passing through the tube and openings polishes the surface of the metal a little, making the engine shiny and looking as good as new!
The upgrade process allows you to get rid of grit, sediment and burrs that may occur in the production process of the engine. And this is very important for such collectors: the idea is to allow more volume of air and exhaust gases to flow through the manifold, removing even a tiny obstacle in their way.
Companies involved in this kind of honing for automobile engines, claim that after the procedure for the engine of the vehicle may be added to 100 horsepower.