This is the dream of every motorist-extreme: mini race track around the house
This guy built the track for drifting around your home: Video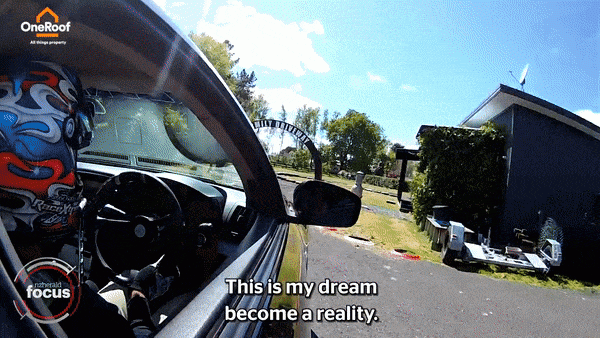 In the world there are a lot of crazy (in a good way) people. Such individuals are doing absolutely crazy things, which we, ordinary people, can only dream of. Be honest at least to themselves, it would be interesting to have your own race track? And build a mini-trek around the house? Sounds cool, isn't it?
But one Japanese man, living in New Zealand somehow woke up one morning and decided that we can no longer live, took – and built a track! And not somewhere, and around your own home in Hamilton, close to its walls:
Now can drift days to fly, because as he says 37-year-old mechanic from Japan Takeshi Teruya and part-time fan of motor racing – can't live it without the speed, drifting, and racing. And it all started innocently, with a visit to the new Zealand sports festival "Leadfoot Festival". Only now is back with him Takeshi with one goal – to do the same in your backyard.
The result – 130 racing track of rubble, surrounded by all the safety rules of the tires from the starting arch in front of the porch of a private home. That's just not quite clear how it will treat the lessee of such passion of his tenant? There's a piece of home comes to the track.
Would you like to know how to relate to the passion of neighbors and wife.
Teruya assured that the neighbors understand and accept his passion for driving and don't complain. He also said that his wife, Yoshi Teruya, shares his passion. At least he believes so. Although, as is clear from the video, the second half said something quite different: "No, I do not support it. No one wants the construction of the track around the house. He's crazy".