This archive of hand-drawn Toyota – the largest in the world, and here's why
This poster contains all of the Toyota models since 1989
As a child I loved to draw cars. Painted them ugly of course, used only straight lines and many angles and only one side. It seems that this addiction was not me alone. But unlike my experience, some people with artistic talent transferred his passion into the professional track, opened a website, started to post there quality, processed and hand-drawn models of cars. One of them was a Darren Ziman.
Artist Darren Ziman recently completed a two-year project, drawn 269 variants of Toyota cars ever sold in the United States.
All Toyota. All Scion. All Lexus. All of them. Painted everything is just perfect, with soul, with love to detail, but at the same time and just like a cartoon. Model repeated in exactly the proportions and curves of the real prototypes, but in a uniform style. Expensive this work and if you think it can make even a child… well, think again.
Here is Lexus IS300 Sportcross:
But the Corolla All-Trac: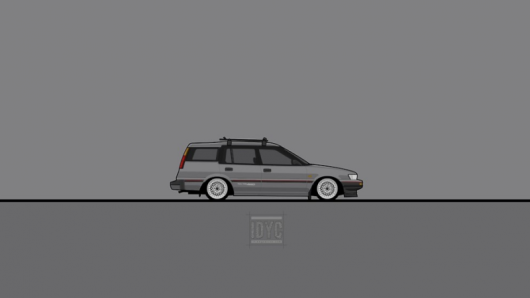 Or the Toyota Previa, because why not: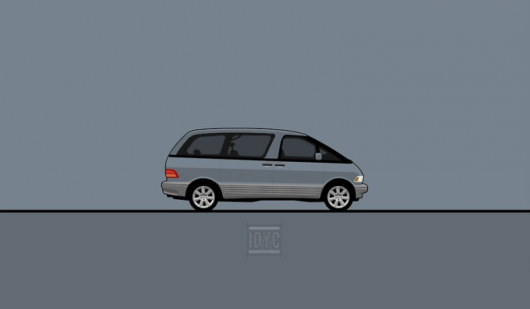 Ziman, a 42-year-old web designer, started his frankly insane activities almost 20 years ago, when he began to draw vehicles for your web site that sold the rear wheel drive Toyota on the territory of States: ToyotaReference.com.
The hobby grew into a working necessity, eventually developed into something called ImportArchive.com. Which, in the end, gathered hundreds of these beauties.
But since just draw a lot of Japanese cars ever sold in the United States, is not enough for the Herculean task, it also scans for, downloads, and shares the brochures of the cars for the American market the Japanese brands have created a huge commercial archive model, a repository of codes of paint and loads some other "Goodies", without which motorists can not live.
Ideally, the archive should become the world's largest Japanese automotive reference library.
After he finished drawing Toyota, automotive obsession drawing will develop. Zaman moved on to drawing models of Nissan, Datsun and Infiniti. Plus, he'll even draw your personal machine, if you want.
Want a large poster Toyota? You can get it right here.