There was a chance for the first time to look inside of the prototype 2020 BMW X6 M
The prototype BMW X6 "M"-Series, the first pictures of the camouflaged interior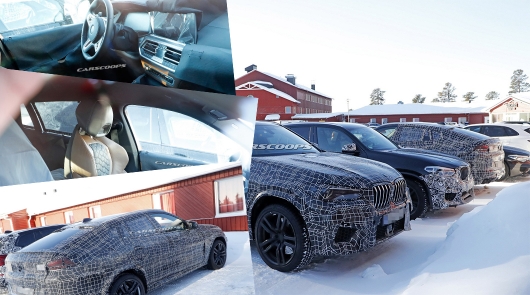 Well, the time has come to look inside the latest prototype incredibly steep crossover BMW X6 "M-Series model year 2020, and try to understand how this model is actually different from the standardized "civilian" versions of the model "X-six". At least this is the chance we have now appeared, because photospin not asleep, and already took some shots for us a new selection of camouflaged new items.
Does the new X6 "M" something?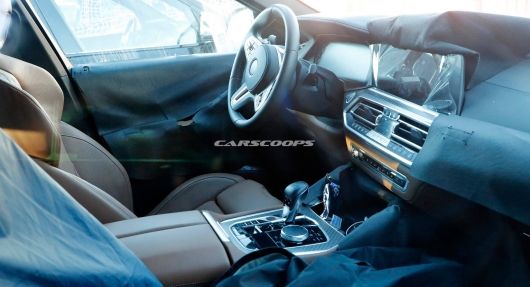 No. Don't wait for the interior decoration of the "M"key, some special zest. For example, these photos can be clearly seen that the design of the dashboard a little less than fully switched from the direct progenitor of the crossover X5-Series.
The sport, traditionally the most expensive version of the X6, is reflected in the workmanship of the creators of the unit "M" to work with small details. These "little things" include sports seats for driver and front passenger, with more pronounced lateral support.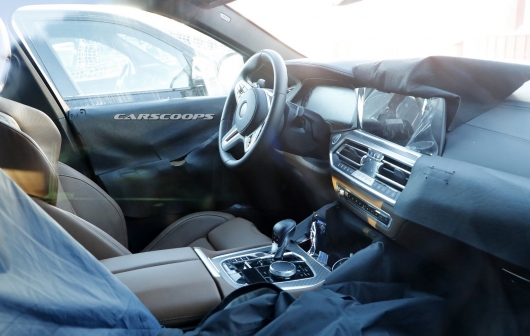 Then, you should pay attention to the accents, the Bavarians make explicit use of the carbon fiber (or made itself) the trim panels around the centre console and air vents. Leather braid short electronic joystick gear shift bears the imprint "M" emblems, contrast stitching.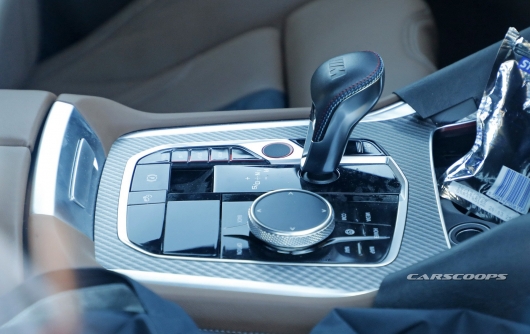 Pay attention to the fact that the door cards are completely closed with black material, which may be a proof of their more global updates. Or, there is a second option, "Be-em-vesnice" specially let the fog of mystery, and actually changes the inner side of the door, minimal stitching, Yes, maybe using a non standard BMW materials.
Outside sports crossover BMW X6 2020?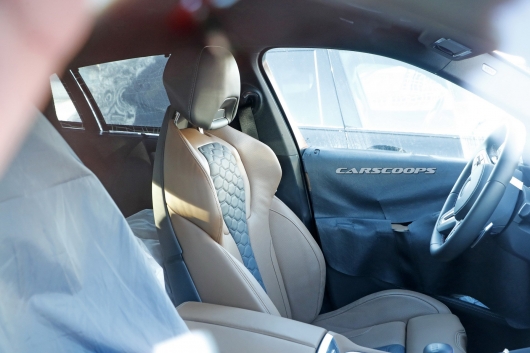 Like all other prototypes 2020 X6 M seen so far, this version wears tight camouflage, masking the actual design of the extended wheel arches, massive air intakes, vents behind the front wheels and side skirts.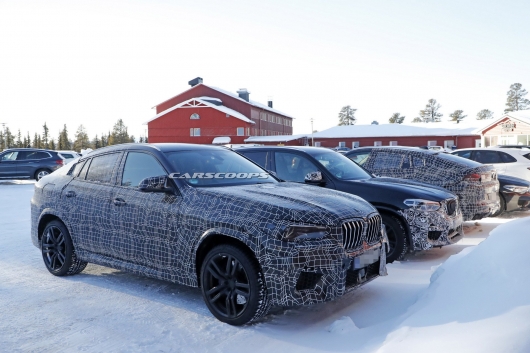 The new X6 M will be powered by a 4.4-liter twin-turbocharged V8, the S63 series, which in addition will also be used in future X5 M. the Power of this motor is 600 HP, which should be more than enough for both SUVs. According to rumors, the same powertrain will be installed on the sedan M5. Power in this case may be increased up to 625 HP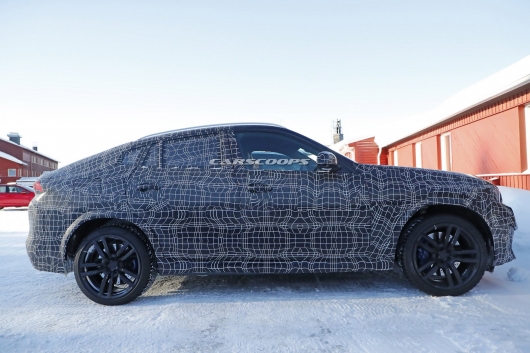 We expect that BMW will introduce a new X6 M this year, which means that it can go on sale in either late 2019 or early 2020, to become a competent competitor to the Mercedes-AMG GLE 63 and 63 S Coupe and Audi RS Q8.