The worst mistake that people make when buying a used car
Top worst mistakes when buying used car.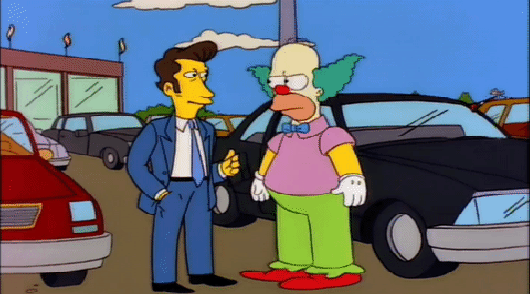 Every day on the market processes thousands of transactions of purchase and sale of used cars. Unfortunately, every second buyer makes mistakes without even knowing it. But in the future some mistakes when buying a car can leave the enthusiast side. So here is a quick review of the eight common mistakes people make when buying a car used car market, as well as tips on how to avoid them.
1. Don't trust your eyes
Mistake # 1 – do not trust your eyes. The fact that sometimes what we see can be deceiving. Trust your instincts. Believe me, you have them even if you don't understand the technical part of the car.
Listen what your intuition tells you, not a moment of weakness that occurs in the first minute inspection of the car. Turn on the brain. Don't lose your mind and be cool. If you feel something or you feel that the machine is something wrong.
2. Don't believe everything you read on the Internet
Mistake # 2 is believing everything you read on the Internet. For many, the Internet is today the king and God in the sphere of information. Many believe that the information in the Network are more credible than the books in the library. But, alas, the Network must be able to separate the wheat from the chaff. Yes, there are a lot of necessary and useful information. There is very good feedback and opinions of professionals.
But not the fact that you found the information is accurate, complete, and useful. So be careful when you are researching a particular car, I read the negative reviews. Remember that bad reviews are often customized – that is, write them bitter competitors. Especially pay close attention to reviews of car dealers, many of whom, unfortunately, are created by marketers and dealers. The worst thing is that a lot of online information can not be verified. So look for reliable and reputable sources of information.
3. The rush in signing the contract of sale or loan agreement
Mistake # 3 is the rush of buyers after a long ordeal trying as quickly as possible to sign all documents for the transaction and finally to leave in his car. But, unfortunately, haste often leads to disastrous consequences. So force yourself to do everything slowly. Read all transaction documents slowly, from cover to cover.
Read everything you sign, to then not be surprised that you have imposed additional unnecessary options or additional services such as extended warranty on the car. Even worse, when you attentively studied credit agreement, subsequently understand that has concluded with the Bank a bad deal. Yeah, the papers are tedious reading, but nothing helped. Read all about it. After all, you are going to sign a legally important document that can lead you to frustration and financial losses if you are careless attitude to the process of familiarization with the documents.
4. Don't buy a car without testing it in real conditions on the road
Another common error many car buyers is the rejection of a long test drive of the car. Do not buy your dream car without making a test drive. And if we are talking about buying a new car in the cabin, purchase a short test drive, and long to see whether the car suits your tastes, needs and views. Unfortunately, during the short test drive that usually runs along a short, predetermined itinerary, you will not be able to identify all the pros and cons of the machine.
If the dealer does not provide a lengthy test drives or to the Manager of a big turn, as an option you can take a car in any profiled company. Getting a car personal their disposal for a day or more, you will test the car at any time, on any roads (including backyards and Parking lots near the shopping center) and in all weather conditions. So remember that buying a car is not buy a kettle or microwave in a sealed box.
5. Find out your credit rating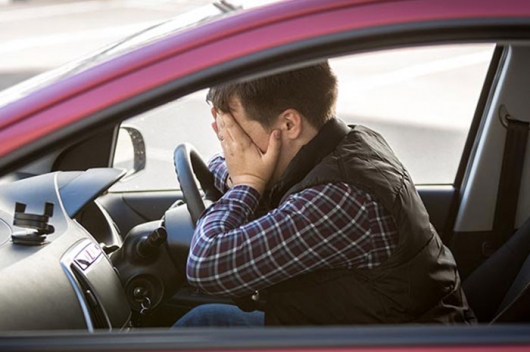 Error No. 5 is to go to the dealer to buy a car on credit without knowing your credit history. You know your credit history? You sure? Because of the credit history depends on what terms you will issue a loan. Of course, credit history will significantly affect the final loan terms that you can offer in the showroom.
Therefore, if your credit history is not perfect, it is not necessary to rush to the first offer of a shady dealer is not a very attractive loan rate, but with a low down payment. It may not be a very good bet and not perfect credit history will make the loan very expensive for your pocket. In this case, it is better to look for dealers offering low interest rates on car loans.
However, get ready to make a big down payment. So better check your credit history to then not be surprised in the showroom, when you announce big rate on the loan. So you can not only save your nerves but also time.
6. Game with the dealer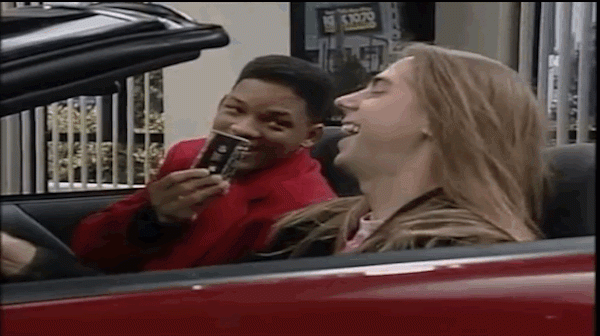 Error No. 6 – this is a game with a dealer. Some motorists think that if they will hide, as would be used to buy a car (for cash or on credit), as well as to agree on the purchase with another dealership, you will be able to trick out the price tags in the cabin for the purpose of comparison of the cost of the same car from different dealers. We do not suggest to do it, because you never know what personal discount ready to provide you with the dealership, if you do decide to buy a car from them.
If you have suggested the final price tag and announced a personal discount in the same cabin, when you visit another dealer do not hide competitors ' offers. So you will increase the chances of getting more tempting discount. Also, do not hide their desire of buying cars on credit. Most dealers like it when people buy cars using car loan. Because most stores in the sale of car loans from banks get a reward. That is why most salons for sale auto loan a good discount on the final price tag of the car.
7. Ignorance of interest rates on the loan market
Another quite common mistake of car buyers is to visit the dealership to buy the car on credit without the knowledge of the average rates on credit programs. Indeed, in this case you do not know, whether favorable interest rate on the loan offered to you in the negotiation process at the dealership. So go to the dealer only when you study the actual rates on car loans in the market. And remember that when applying for a loan you can also try to get yourself a discount (interest rate reduction), as well as a discount on the car.
8. Leasing is not always best
Recently in Russia more and more noticeable trend of vehicle leasing. This is especially true for those who buy the car for business. That is why in most cases, lease purchase cars of legal entities and individual entrepreneurs. But in recent years, leasing has become popular with individuals.
After all, when you purchase car lease you can significantly reduce your monthly payments. Today Oh, how true. Unfortunately, leasing is not always more profitable loans. For example, when buying a car leasing is often prescribed in the contract mileage limit of the car. So do not chase low monthly payment. If there is a mileage limit, there is a risk to exceed these limits. In this case, the extra mileage you will pay a very decent amount.
Also recall that most often, leasing is still often a long-term lease. In fact, you throw money for the right to control the car. Yes, in certain cases, leasing is most beneficial. Especially if you purchase a car for business. But in most cases leasing is inferior to the loan in many ways.