The weirdest limousines in the world (59 photos)
A selection of limousines, which you will not be allowed at social events
If you want to attract attention at social events – come back on the limo. The problem is that many of the limousines that we're going to put that ball in high society will not accept, even in a rural disco is better for them not to come!
A little history: the first long stretch limousine was built in the USA in 1928. Now they can be found in all corners of the planet.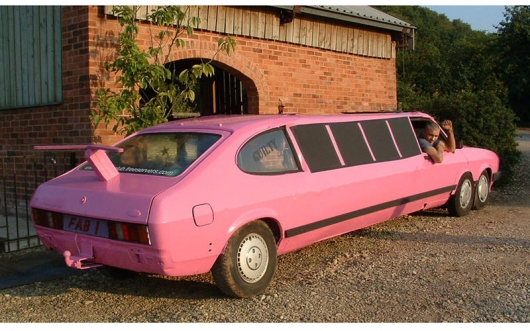 Checker Aerobus
Opens our review of the 59 models this is an unusual taxi from US.
Lamborghini Countach
It's simple – limousine Laborgini.
Ferrari 400i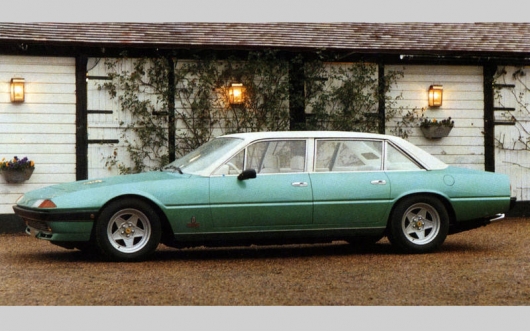 WHAT?! And Ferrari also made limos?! There is tuning from Le Marquis. The machine was made in a single copy in 1986.
Austin FX4
I was in London and the taxi. For large and moderately noisy companies.
Chrysler PT Cruiser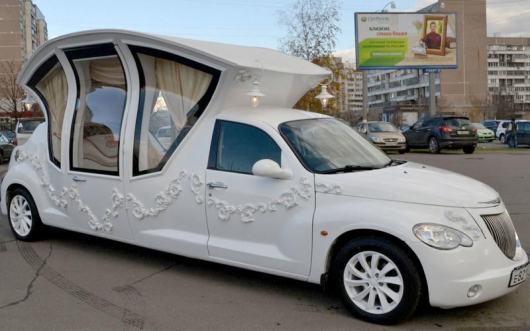 A pumpkin not to become after midnight?
Mini XXL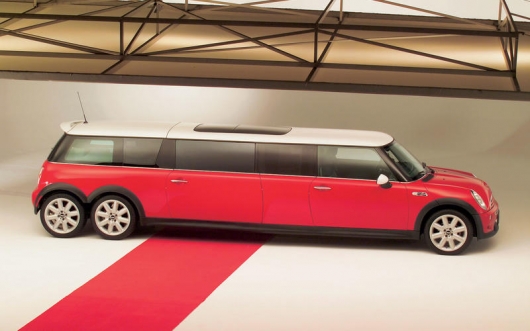 Mini surprise…
He even has a pool!
Mini Cooper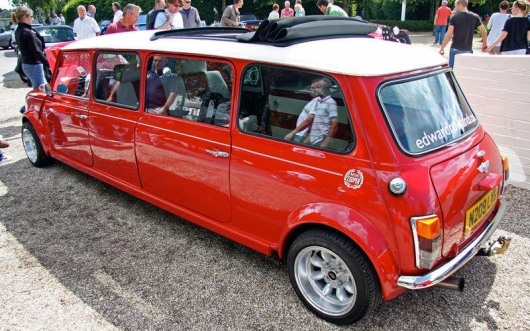 On the red carpet of course will not be allowed, but overall looks good.
Rover 75 Limousine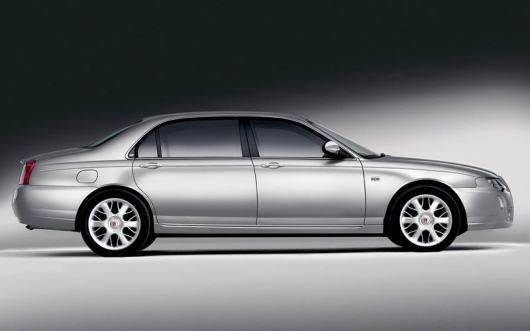 If you believe the Rover is also a limo. Or a bit of an extended sedan.
Leyland Princess
Judging by the huge expanse in the rear seat is limousine.
Mercedes 600
A beautiful example of taste and style. Still looks elegant and fresh. And the buildings in half-timbered style in the background only add more colour to the photograph from the past.
Fiat 500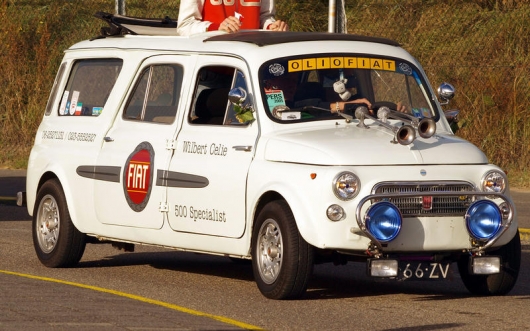 Clearly some of shoukar from Fiat.
Citroen 2CV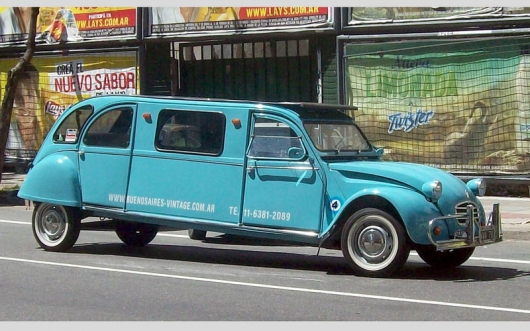 And this happens…
Trabant P50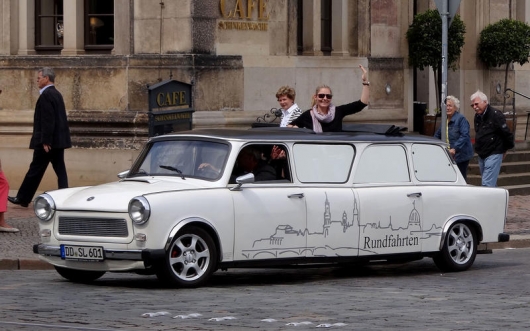 The Trabant can be cool…
Trabant P50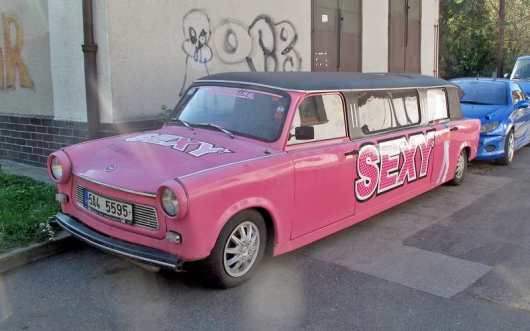 I'm sexy and I know it!
FSO Polonez
Limousine from the Eastern bloc.
FSO 125P (sedan)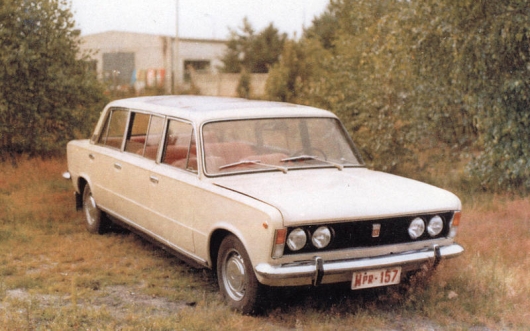 It's not "Lada" and the Polish brand FSO. Based on the same Fiat.
FSO 125P (convertible)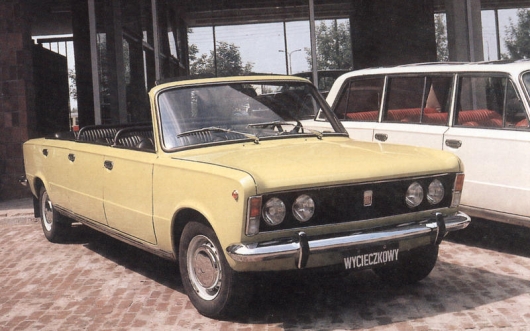 The convertible version.
Lada (sedan)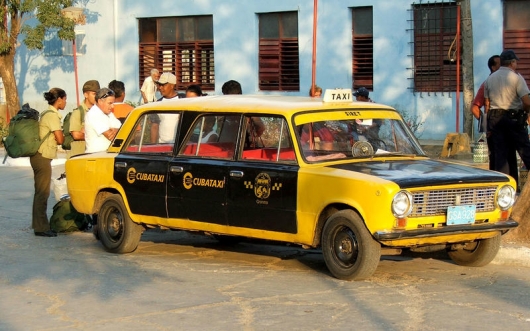 Who in Cuba did not happen, he limousine Lada is not seen.
Lada (sedan)
A lot of them there.
ZAZ 965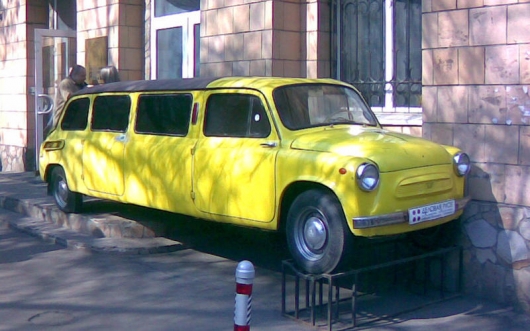 The best!
Volkswagen Beetle
Did to these poor the "Beatles".
Volkswagen Beetle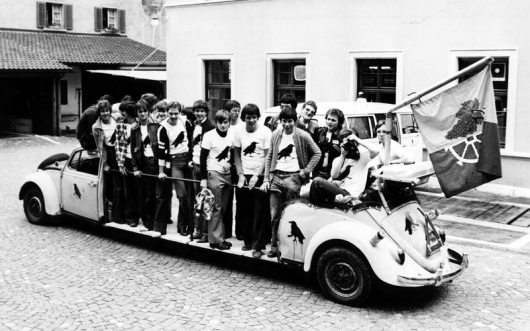 It may break in half?
Volkswagen (camper)
Tuning in Europe was engaged even in 60-ies.
Saab 9000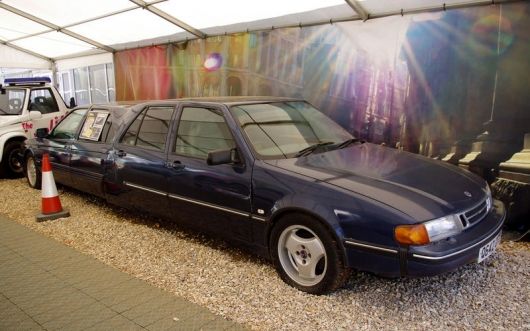 Frankenstein Salfa Romeaab! Was made for one of a series of Top Gear.
Fiat Panda
Fiat Panda – low grew.
MGF
"Don't touch!" But, judging by the left side, ignore all table.
Ford Capri
Anyway, what to make of the Muscovite-2141 limousine and painted in pink. Before your next collapse design on the Ford Capri.
Stuck limo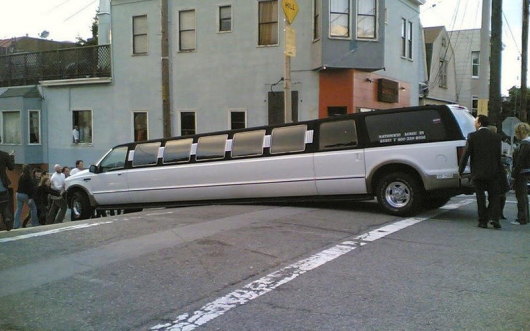 The driver was drunk? What he had hoped?
Range Rover (third generation)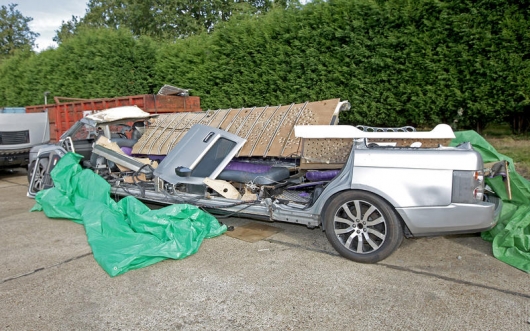 Did not survive the rigors of everyday life.
Porsche Cayenne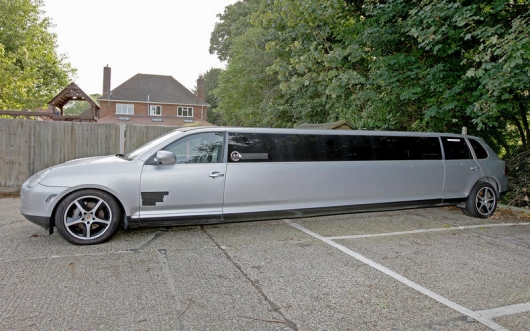 Standard Parking lot to him just a little.
Ford Excursion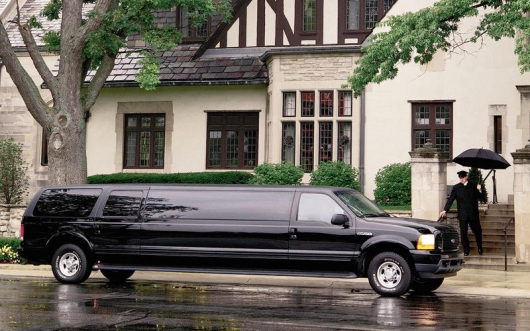 The FBI also likes to live large.
Lincoln Navigator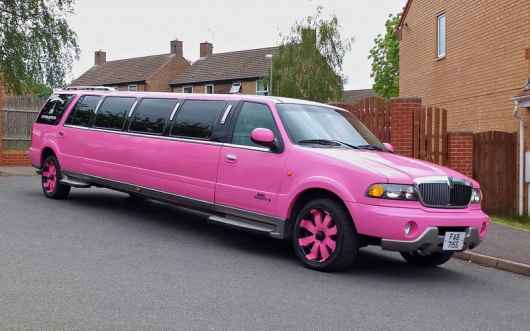 Somewhere around the corner, Britney Spears and Paris Hilton.
Ford Granada
Hatchback limousine?! But well done.
Rolls-Royce Silver Cloud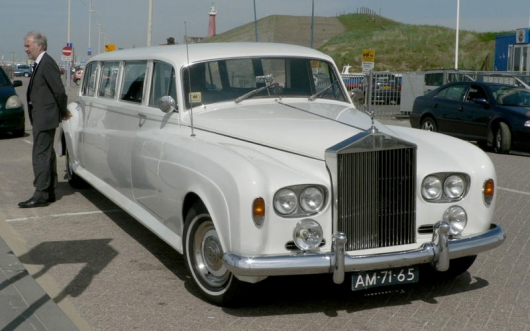 Well here everything is clear. Coach of the patricians.
Wood & Pickett Cheltenham 6
It clearly stole from the set of some movie about the future of the 80-ies.
Townley Desert Ranger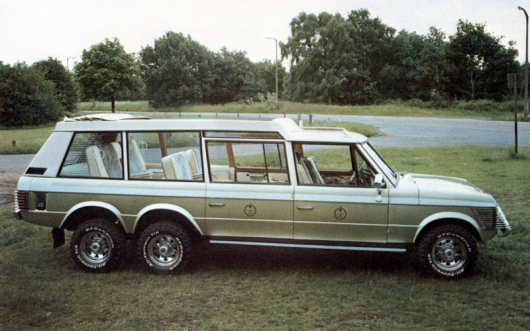 In the desert sheikhs most it cut!
Glenfrome Portway
Another model for fans of gorgeous off-road extreme.
Range Rover Classic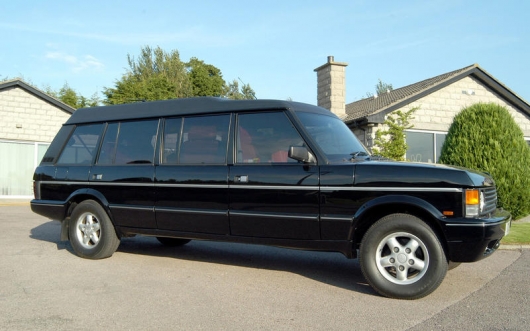 The car of the Queen's English?
Ford F650
Americans in his own style. Probably easier to just buy a bus? Or truck…
Nissan Sunny
For the social event at the SAME time just can't go.
Volvo 264 TE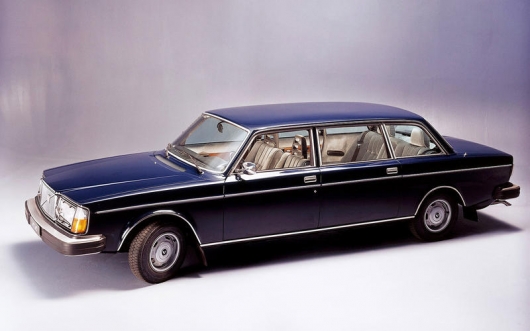 Modest Scandinavian luxury.
Audi A8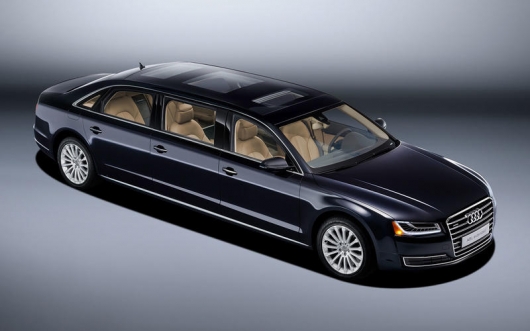 One of the few examples of beautiful limousines in the collection. Audi A8 3.0-liter TFSi engine was built in 2016 exclusively for a wealthy car enthusiast with deep pockets and a big garage. The sedan has been lengthened by 1.1 meter, so now he is in a length of 6.36 meters.
Bentley Mulsanne
Immediately add another professional limousine based on a very prestigious avtomarki. It has also been extended for the wealthy buyer court tuning Studio of Bentley Mulliner, specializing in individual orders. It not only extended, but even the roof was raised to 79 mm.
1960 Dodge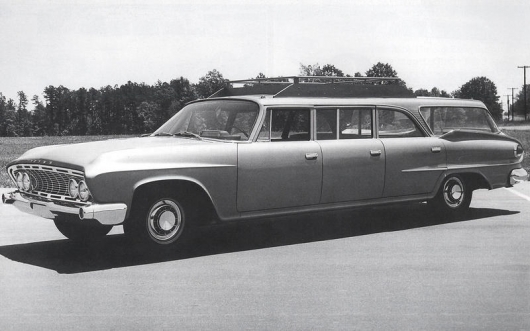 Universal limousine is not ordered? Big car for a big family.
Chevrolet Impala
8 (!) doors. And in the trunk can make a full pool.
Pontiac Caravelle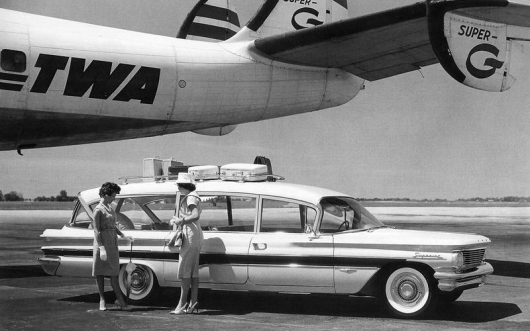 The Ghostbusters arrived at the airport?
1946 Cadillac
It's just kind of this moment. Interestingly, the driver has a Mohawk?
Holden FJ
Why extend the already enormous car? Megalomania!
Knudson Baroque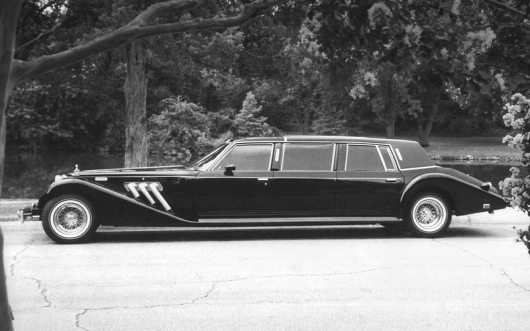 In 80-ies in the USA there was a fashion for "old" cars made on the basis of modern machines. This variant looks extremely dignified. Among the companies involved in such deep tuning was observed: Stutz, Excalibur, and Knudson. The model in the photo is just from the last.
"Shestiklassnik" from Russia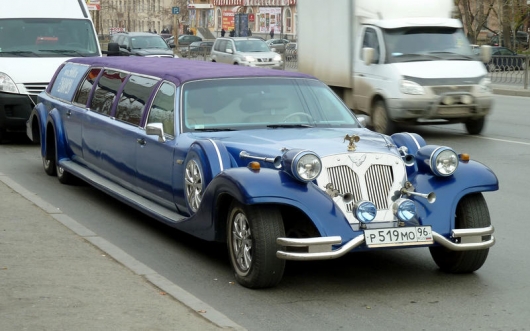 The Internet will tell you that you're looking at a Excalibur Phantom, but we would not be so sure. Look at the number of wheels – six of them. Explicit alteration or an IED.
Excalibur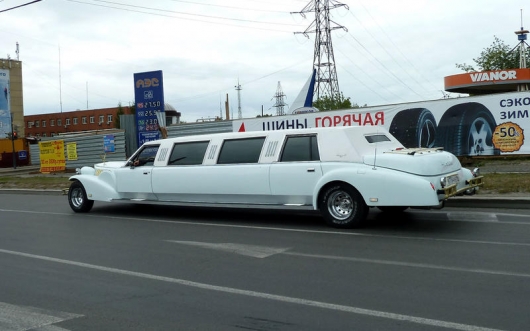 One of the remakes Excalibur on open spaces of Moscow or other major Russian cities. For wedding – go!
KAZ Eliica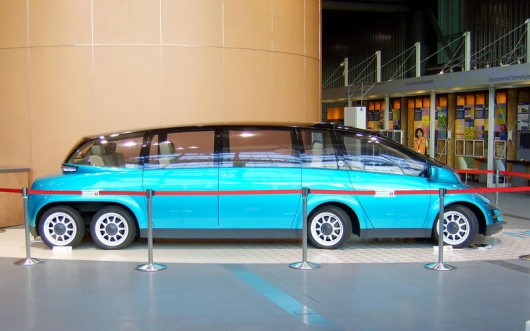 The eight-wheel concept cars were presented in 2003. In addition to futuristic model was distinguished by the presence of an electric power.
Chevrolet Camaro
About the old speed and handling you can forget!
Lexus LS400
You should have stayed in a standard sedan, a strange limo Lexus from the 90s.
Scion xB
Small can also be large.
Ford Granada Mk3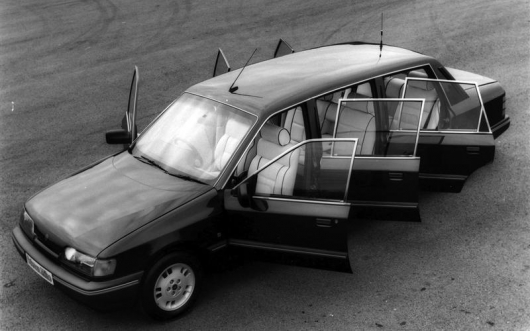 Limousine based on the English Ford sedan. "Tram" from the UK.
Chevrolet Bel Air
The classic American version made on the basis of non-standard models. Looks good.