The results of sales of new cars in Russia for 9 months of 2018
Inhibition of sales of the new car market close?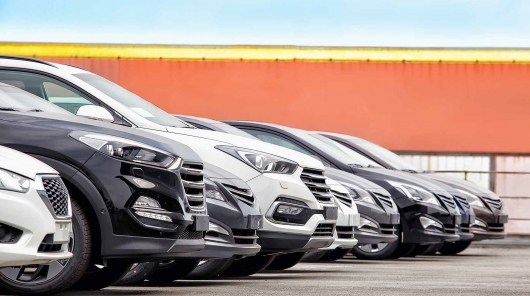 Published statistics of sales of new cars and light commercial vehicles in Russia from January to September 2018. Sales volumes compared to the same period last year (September) grew by 6.2%. There seems to be something to rejoice, but there is speculation that a double-digit pace of recovery are becoming a thing. If you follow the dynamics of sales, it is clearly noticeable definite slowdown in growth. At least monthly periods. However, if you look at nine-month sales growth, then everything will be much more fun – almost a 15% rise in sales!
January 2018 – 31.3 per cent increase
February 2018 – 24,7%
March 2018 – 13,9%
April 2018 – 17,6%
May 2018 – 18.0% of
June 2018 – 10,8%
July 2018 – 10,6%
August 2018 – 11,0%
September 2018 – 6.2% of
Here what data is provided to the public "the Association of European businesses (AEB)". So, last month sales increased 6.2%, or 9.162 pieces and compared to September 2017. Only in September were sold 157.371 new cars.
From January to September were sold 1.297.432 car, according to the automobile manufacturers Committee of the AEB. And this is a two-digit increase compared with last year's results – plus of 14.9%.
Traditional, your comment gives Joerg Schreiber, Chairman of automobile manufacturers Committee of the AEB:
"In September, the market continued to show positive growth despite the high base of last year. In light of current market conditions and the expected increase in VAT from January next year, the AEB has updated the forecast for the year as follows: it is Expected that in 2018 the sales of passenger and light commercial vehicles will exceed 1.8 million units, which represented 13% growth compared to last year."
Well, these positive estimates are encouraging and inspire confidence in the future of the market, at least for the current year, after all, voiced the figures are taken "from the ceiling", and focus the various current positive and negative influence. Dollar jumps, by the way, is also included. However, if carefully study the preferences of buyers, it will become apparent the fact that the focus of domestic motorists once again begins to change, among the most popular models in September, won two first place Lada Granta (9.936 units) and Vesta (9.053 pieces), greatly surpassing Rio and Solaris, with their 7.900 and 6.295 sold for the first month of autumn the cars.