The new generation Toyota Corolla is already possible to buy in Russia
12 generation of the popular sedan of Toyota in Russia: the most technologically advanced model Corolla is available for pre-order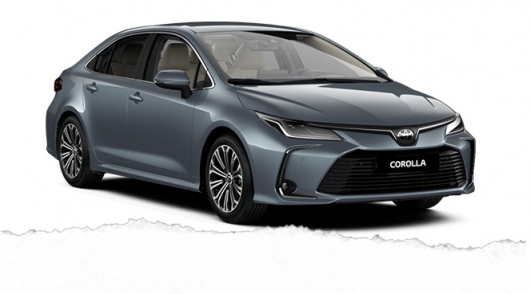 Toyota opened the hunting season for a new generation of four-door sedan Corolla. The most technologically advanced generation four-door sedan arrived in Russia. Official dealers of the brand began taking orders. Model 2019 will cost buyers from 1.173.000 to 1,700,000 roubles.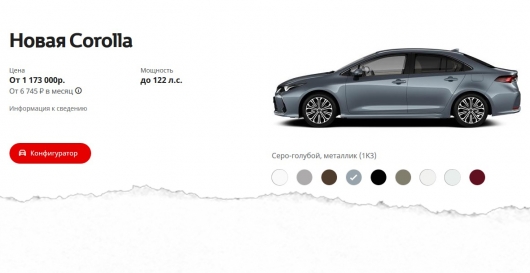 11 generation is available with a 1.6 liter engine capacity of 122 HP in five trim levels: "Standard", "classic", "Comfort", "Prestige", "Prestige Safety". Two of transmission: "mechanics" and CVT. Drive – only the front.
According to the version of a known web page Quto.ru "charge" the basic version of the new technology currently meets 25%, which means the following gradation: the model is the average level of a variety of options on the market. Car is extremely safe (65% of 100) and include a good indicator of comfort (25%).
Even in the "base" set full set of electronic active safety systems:
Anti-lock braking system (ABS) with electronic brake distribution efforts (EBD)
Emergency alarm emergency stop (EBS)
Help system when climbing slope (HAC)
Traction control system (TRC)
The amplifier of emergency braking (BAS)
Vehicle stability control (VSC+)
Package "Prestige Safety" for 1.7 million rubles scored 65%, which means 91% Security, 60% for Comfort, and Audio Equipment – 48%. A very high figure for the money, not only among their classmates. But the more expensive models.
Not the last role in this is branded system Toyota Safety Sense of the second generation. Read more here: Toyota will release the second generation of security systems next year
For autogermana, respecting the latest technology Toyota is ready to provide such assistance as:
The system of automatic switching of main beam to dipped beam (AHB)
Cruise control with the function of maintaining a safe distance to the vehicle ahead (DRCC)
Warning system about the threat of a forward collision with auto brake and the pedestrian recognition (PCS)
System alert unintentional crossing road marking with reset function in the strip (LDA)
Recognition system and driver information on road signs (RSA)
Control system and information about driver fatigue (SWS)
And 10.0 inch color projection display on the windshield (HUD)
The prices of equipment were distributed as follows:
Standard (manual transmission) 1.173.000 rubles
Classic (manual) 1.261.000 rubles
Classic (CVT) 1.318.000 rubles
Comfort (CVT) 1.434.000 rubles
Prestige (CVT) 1.580.000 rubles
"Prestige Safety" (CVT) 1.7 million rubles