The new Chery Omoda 5 will receive a version for Europe: first photos
The new crossover Chery Omoda 5 will receive a version for the European market
The new Omoda 5 crossover, which Chery initially wanted to make global, will receive a separate version for Europe. As it turned out, she will have a significantly changed interior, and the changes will affect both the finishing materials and the most banal – the location of some buttons.
Chery Omoda 5. Photo: Chery
It was possible to reveal the specification of the version for Europe thanks to the diagnostic card of its prototype, the code designation in which directly indicates that it is being tested according to European standards. In addition, only five months are given for testing, because by August 30 the model must receive a local Vehicle Type Approval, allowing it to be sold in the EU countries.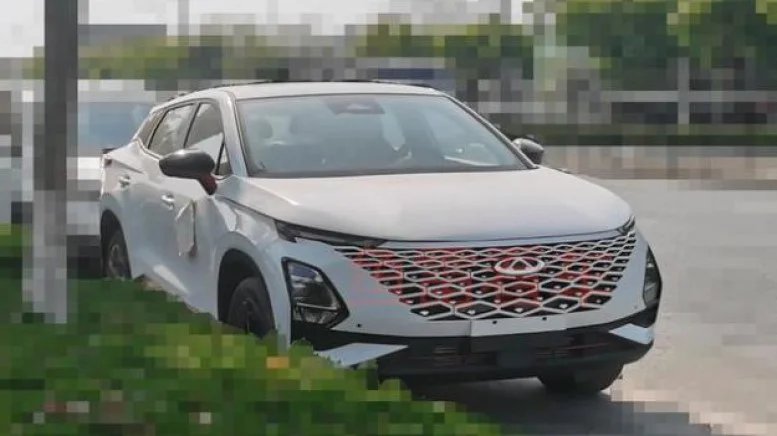 Judging by the pictures found on social networks, the main differences between the European Chery Omoda 5 lie in the interior. The first thing that catches your eye is the central tunnel, which changed from a glossy finish to a matte one and acquired a new, upwardly curved shape. The cupholders "moved" closer to the window sill, the location of the buttons around the transmission handle changed, and a large panel appeared in front, from which, most likely, they will make wireless charging for gadgets.
Also, the version for Europe will receive a completely different design of door cards and a completely changed, more voluminous shape of the front panel, as a result of which the 24.6-inch screen (combines the digital "tidy" and the media system) began to look like its part, and not a separate element, as in " original "Omoda 5 for the home market.
Finally, another sign that will immediately distinguish the European Omoda 5 from the Chinese will be a small convex block on the steering column, inside which is either a small LCD screen or a camera. Most likely, this is a device for recognizing the face, voice and gestures of the owner, which will automatically identify him (in cases where the car is operated by two or more drivers).
What the European Chery Omoda 5 will turn out to be technically is not yet clear, and these pictures themselves still give more questions than answers.