The most powerful in the history of the BMW 5-series was shown on the video
"Manhart MH5" more powerful and beautiful BMW M5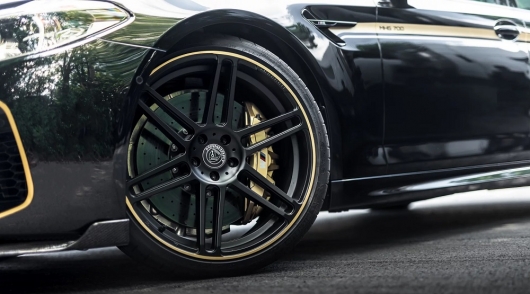 Sixth generation the BMW M5 is almost ready to celebrate its first anniversary, and tuning companies have already prepared Bavarians beautiful is a gift with a hint that the best is the enemy of the good, and the standard "M5″model is far from ideal.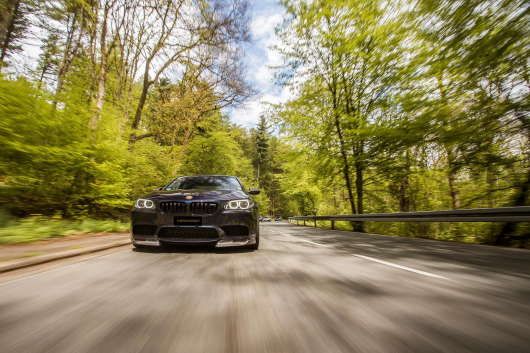 The name recently joined the list of favorite tuned model – MH5 700. Supersports sedan received a significant increase to power solely by means of thin flashing software the electronic "brains" of the ECU of the car, bringing the 4.4-liter V8 just up to the boiling point: now under the hood is a staggering 713 HP/ 532 kW and 870 Nm of torque.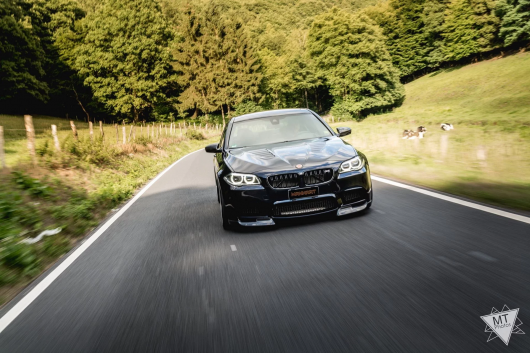 Unfortunately, the specialists of the company involved in fine tuning of the car, did not reveal the main secret: how fast this reconfigured model M5 in the back of F90 is able to accelerate from 0 to 100 km/h But with the additional 121 HP / 90 kW and 120 Nm of torque the model should drop a few tenths from the official acceleration in 3.4 seconds.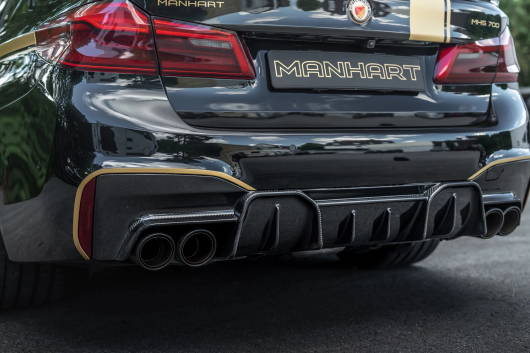 The assumption is quite plausible, as Manhart claims that the acceleration of the M5 from 100 to 200 km/h takes just 5.9 seconds.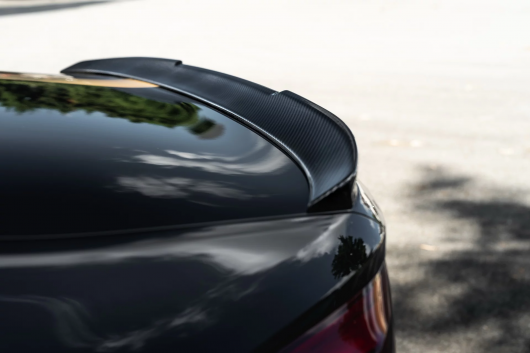 It proves once again that the German engineers from Munich has calculated everything right and laid in the gasoline engine a sufficient amount of strength and opportunities for tuning. To chase, it was fun!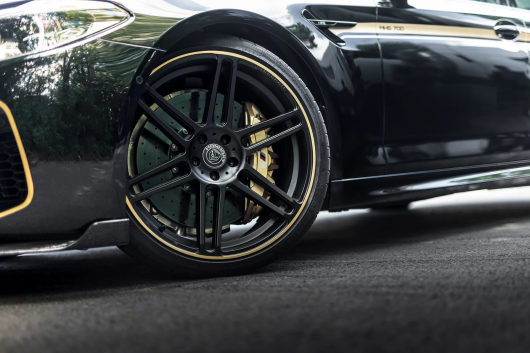 The tuning is not finished. The tuner offers a more performance exhaust system stainless steel, and extra efficient exhaust system customers can order four carbon tips on the mufflers. With such a combination the car will "behave calmly and gently," but I press the accelerator pedal and MH5 will roar like a wild beast escaped from the cage.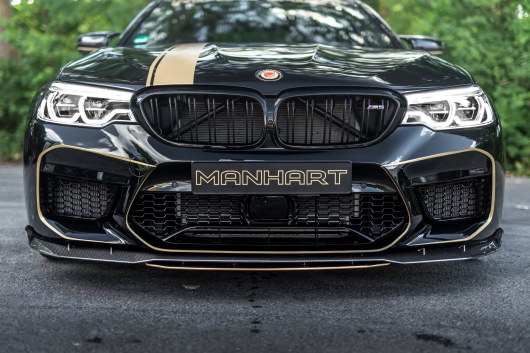 Also, the update includes new coilover-springs and dampers, which will bring M5 about 20 mm to the ground, while leaving enough space in the wheel arches for the 21-inch aluminum wheels Concave One, painted in satin matte black.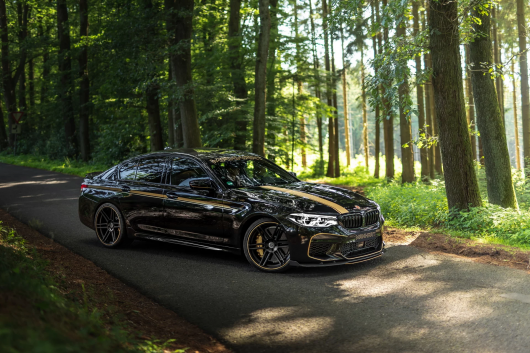 M5 Manhart has also received external kit carbon fibre consisting of front spoiler, side "blades"-the dividers of the air flow, new diffuser and hood. Here and there are the matte gold stickers, contrasting with the painted in a basic black sedan.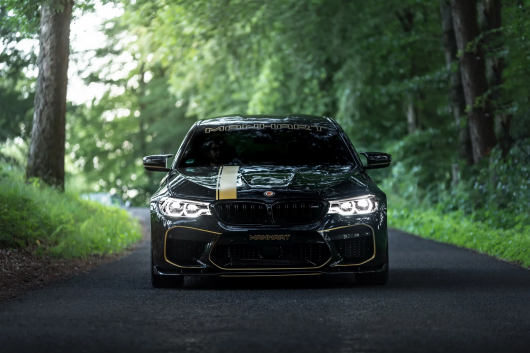 As they say in "Manhart", "changes in the interior are very thin," as they consist of a company logo on the steering wheel and new floor mats with special embroidery.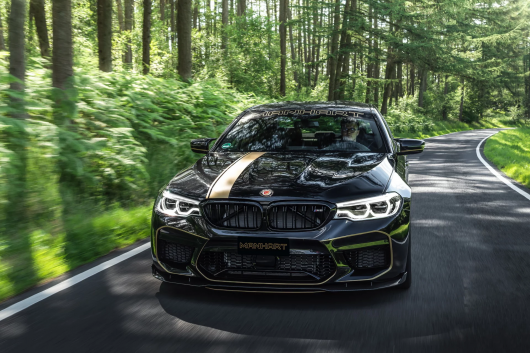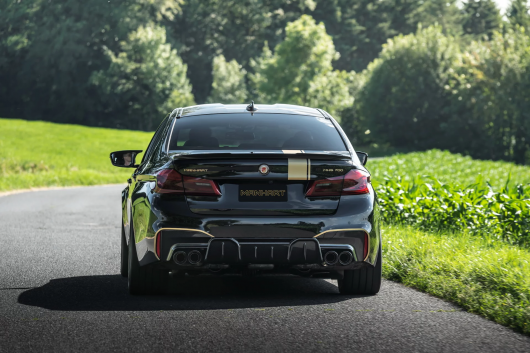 Video: