The most interesting crossover with Paris motor show 2018: Top 12
SUVs with the 2018 Paris Motor Show: a Selection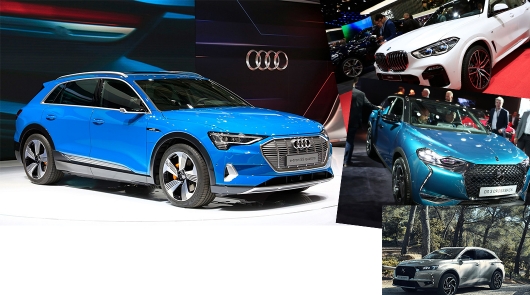 For two days, has been declared all the car brands that will show their novelties at the motor show in France. Yesterday we published a review article on all autonomical, which first and foremost is to meet the fan of the automobile world, who wished to visit the Paris Auto Show real or virtual:
Stars in Paris: a selection of autonomies with the motor show
Today we want to continue the series of articles by a selection of the top ten most interesting SUVs and crossovers from the Paris motor show. In our opinion ideally this group includes the next version of the new models:
Audi E-Tron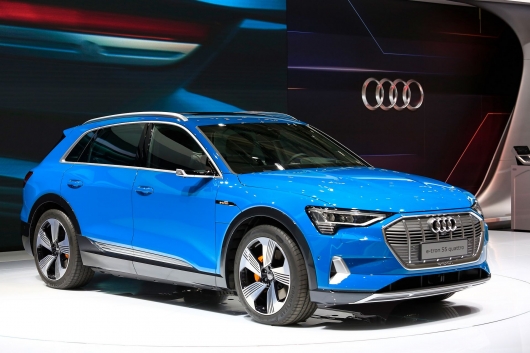 About this unique competitor to the Tesla Model X we have already written more than once. Read more for example here:
Audi e-Tron electric SUV, which is better than Tesla Model X
Just a little quote ourselves: "…the car is equipped with electric all-wheel drive, which provides increased torque and an innovative traction control system that regulates the slippage of each wheel up to the millisecond".
Audi Q8
This model we've already seen. Last summer, we even wrote material on the topic: 2019 Audi Q8: the first test drive and review for Russia
However, this version of the SUV is so long-awaited and important to Audi that we just can't ignore the fact of the appearance of the crossover in the back of a sports coupe at an exhibition in Paris. Of course he deserved will appear in the top selection among the best options of crossovers in the world.
2019 BMW X5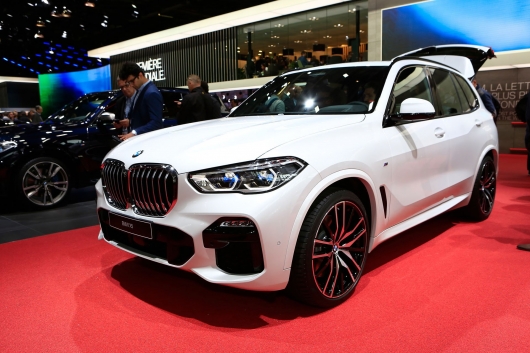 Another crossover, about which we know, probably all. But it was impossible to miss – the world premiere was for BMW G05 bright, despite the fact that her appearance has been revealed.
2018 BMW X5 G05: the price for Russia
DS3 Crossback
The French have a curious ability to make simple and basically inexpensive things local masterpieces. Their brands and competing for the past 80 years. Tell me honestly, if you can call any mini crossover capacity from 98 to 152 HP a competitor to the Audi A2? Can not be called. But, here's a look at the DS3 Crossback, and I understand that he's not so bad, or even very good. Clear Top!
DS7 Crossback E-Tense Plug-In Hybrid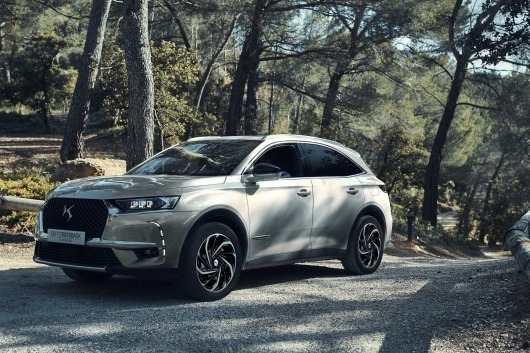 Times have mini DS put in the list of the best, and put a larger version – DS7 Crossback. Moreover, the model characterized by the presence of plug-in hybrid drive based on a 1.6-liter petrol engine and multiple electric motors, which in the total mass develops 296 horses and 450 Nm of torque.
Even in pure electric format, the SUV can accelerate to 135 km/h. What else you need?
2019 Porsche Macan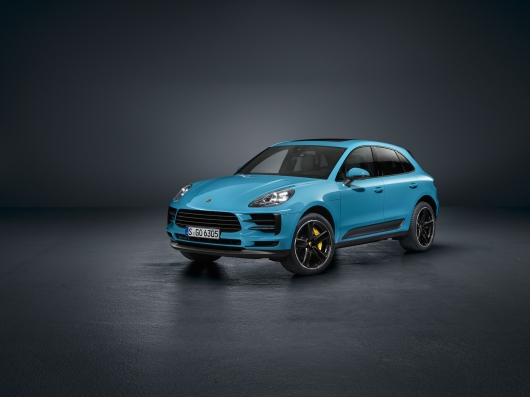 Yes, I saw, it was only a restyling. But for some reason, the Macan, which is already well-known to the person robbing the crowds of people no less than the absolute novelties of a motor show. Magic! And it's true – magic!
SEAT Tarraco
Gradually, the lineup of crossovers SEAT is expanding and now goes beyond the banal urban SUV-the halfling. There is no doubt that the model of Tarraco will become serious competitors to the best European SUVs middling, like Kodiaq or line from Volkswagen.
Externally – attractive, inside – smart. Tarraco has a huge list of electronic assistants, such as: Front Assist and Lane Assist, Adaptive Cruise Control, Blind Spot Detection, Traffic Sign Recognition system Traffic Jam Assist.
Suzuki Jimny 2019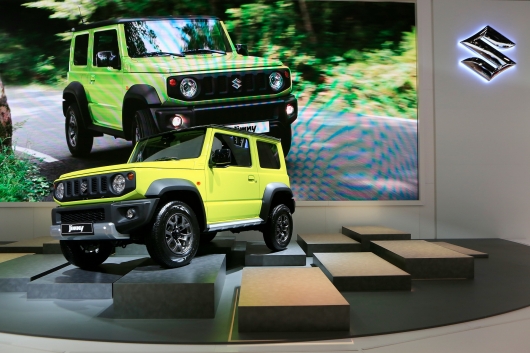 The buzz around Suzuki Jimny flared. Waiting for him everywhere. Will not be repeated, but only declare that the model relished in real life, many recall that the Suzuki Jimny will come to Russia in the spring of 2019
Suzuki Jimny 2019 without camouflage [All the details]
2019 Suzuki Jimny will remain a Rover, There is evidence
The new Suzuki Jimny and two new HD video with new
Skoda Scout Karoq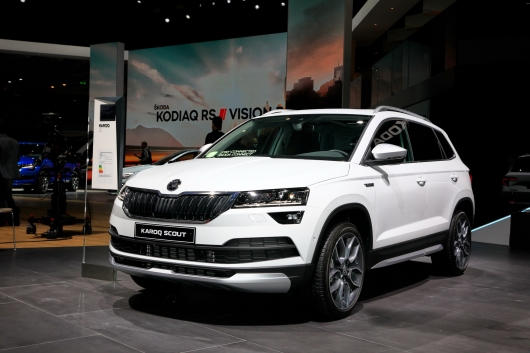 We think such a crossover would be awesome for Russia. Karoq Skoda Scout was the owner of a great appearance, it is moderately powerful under the hood is a 1.5-liter "four" with 150 HP or 2.0-liter turbodiesel engine of 190 forces, moderately easiest is the owner of a simple six-speed transmission (you can pay by taking the seven-speed transmission), but also quite technically savvy., on Board there are all modern additions, including led lights and computer assistants…
Mercedes EQC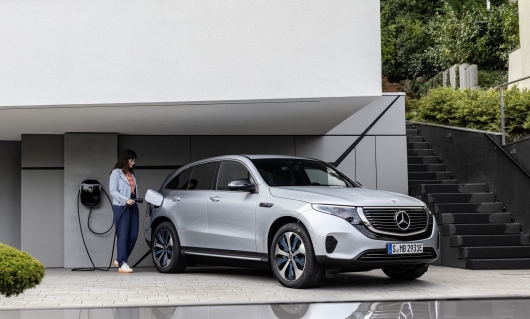 The first electric crossover from Mercedes. It is hardly possible to come up with something more interesting and progressive for the dilution of their line of cars with internal combustion engines. 2020 Mercedes-Benz EQC – electric SUV of the future today (All that is known about him)
2019 Mercedes-Benz GLE
Another crossover from Mercedes, who visited the exhibition. Classic never dies, it can only be reborn. It's about him. Details here:
Mercedes-Benz GLE 2019: no more Secrets
Mercedes GLE vs BMW X5: a brief comparison side by side
Seat Arona
Finally, Arona. This is a model from Seat, which is perfect for the city and is perfectly combined with modern rhythm of life. It is a pity that in Russia it will not sell.