The most beautiful girls at the auto show in Paris in 2018
Girls of the Paris motor show 2018: Best centerfolds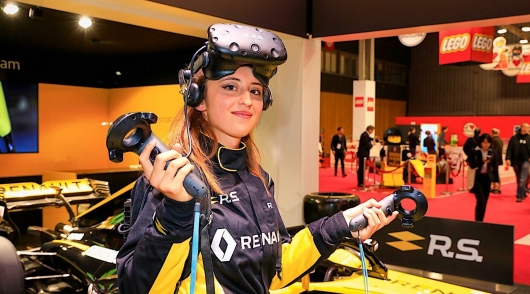 It was a tough year for the stand assistants, trying to get a job at auto shows across the planet. The trend beauties standing next to the car is (I guess the manufacturers are afraid that girls will draw themselves on all the precious attention of the public).
For example, at the Geneva motor show in March, a lot of car manufacturers Nissan, Lexus, Fiat, Peugeot, Renault and SsangYong – have decided to abandon the use of so-called models and publicly stated this. Incident! A precedent! They justified their decision by using all appropriate and politically correct statements…
Fortunately for industry dealers in General, the trend is almost changed. Also all the radiant smiling girl, all as they are dressed to the nines in the indescribable beauty of the outfits and as before draw to their persons attention, no less, and sometimes more than the actual cars.
Here you can see a selection of photos of girls who made the "Porte de Versailles" even more colorful and unforgettable: