The interior of the 2021 Mercedes S-Class revealed before the premiere: photos
The exterior of the Mercedes-Benz S-Class W223 is shown before the premiere

It is not for nothing that the Mercedes-Benz S-Class is called the flagship and the locomotive of technology development, together with design. These two elements are always abundant in the Stuttgardt representative technique. What is the next generation change in store for users? You can find out by looking at the spy photos of the future novelty, which got into the camera lenses, practically devoid of a protective camouflage film.
The grainy photos of a half-camouflaged sedan that got into Instagram are hardly exemplary – and the shooting angle is not chosen, and the cameras are not the most top-notch ones for us to capture the beauty of future new products, plus the remnants of dazzle-camouflage … As a result, what should be produce a wow effect, in life it looks not the most dignified way. But with a new product from Mercedes, this formula does not work. Even on "amateur" photos, the premium looks appropriate.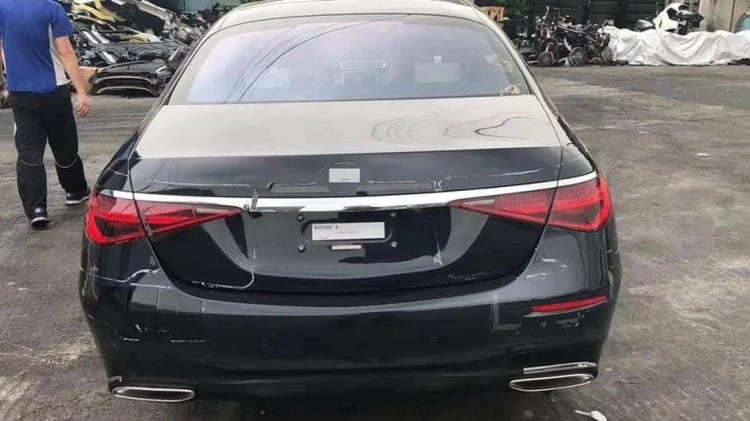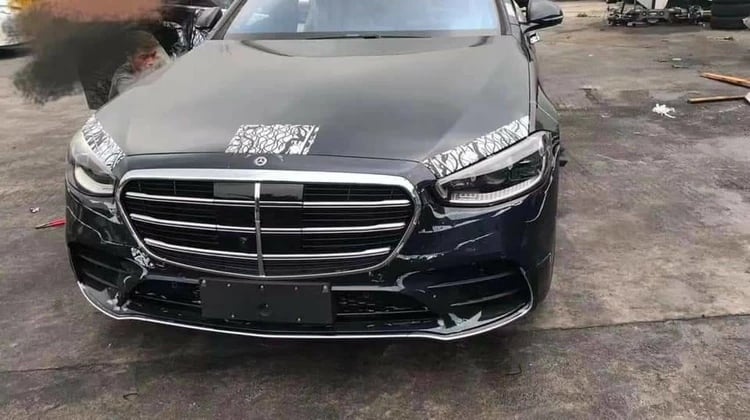 If outwardly the new S-Class clearly resembled the latest version of the E-Class business sedan, also recently modernized (with its optics, radiator grille, taillights), let's say, the new generation W223 looks quite ordinary and adopts previously implemented design sketches from various previous models, then inside the cabin the version of the flagship definitely overtakes any of the cars on sale, being a cut above them (at first impression).
From those photos that we can see in the @cochespias Instagram account, modern technologies and unique design solutions in the interior of the MB W223 are more than enough.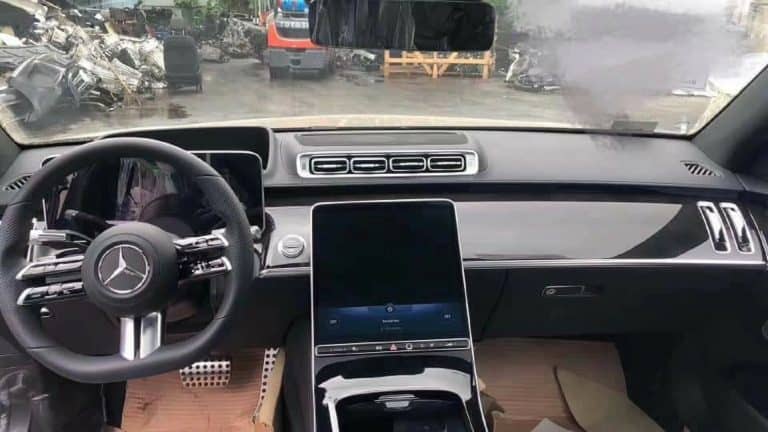 The first thing that catches your eye when comparing the two generations of the S-Class is that Mercedes is abandoning a single large screen across the entire width of the dashboard in favor of two equally large, but spaced apart monitors. The infotainment's square center tablet is similar to the one used on Tesla for years or recently acquired the Land Rover Velar crossover. Of course, the complex for Mercedes is branded – MBUX .
The center airflow points have moved to the upper third of the front console. There is simply no place for their classic location now physically.
The steering wheel has become stylish, and it is clearly inspired by the classic spoke steering wheels of cars from the 50s, 60s. A large amount of varnish and finishing in dark colors add solidity to the interior. Nothing is known about the rest of the "bells and whistles" from the point of view of technology in the new product. It is worth waiting for the premiere.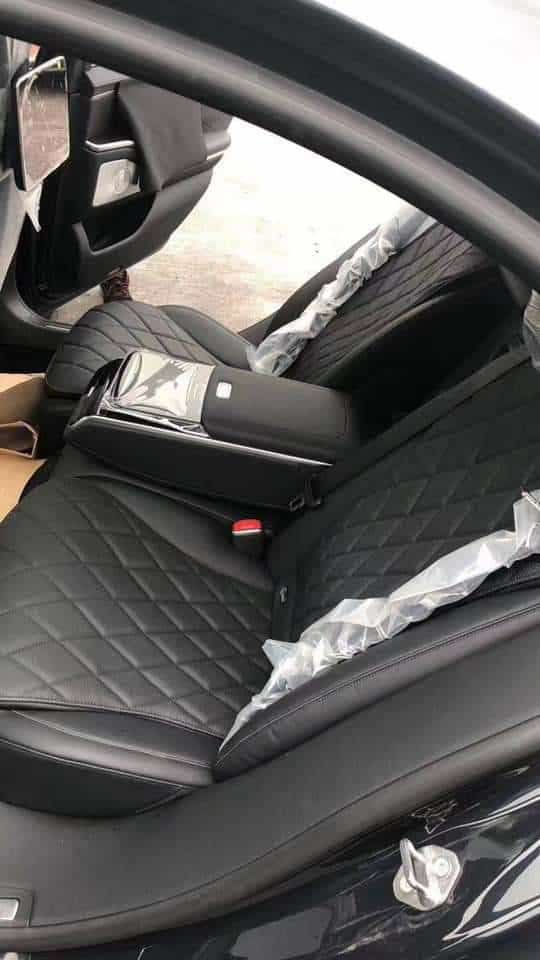 A little more specifics have leaked out on the web regarding the time of the S-Class's debut. Thus, the foreign auto magazine "Car And Driver" reports that "the new S-class will debut later this year", suggesting that we will see the model of 2021 or 2022 in showrooms as early as 2021.