The interior Ministry will change the regulations for admission of trucks with dangerous goods
The Ministry of the interior drafted amendments to the regulations of the Ministry of internal Affairs on the transport of dangerous goods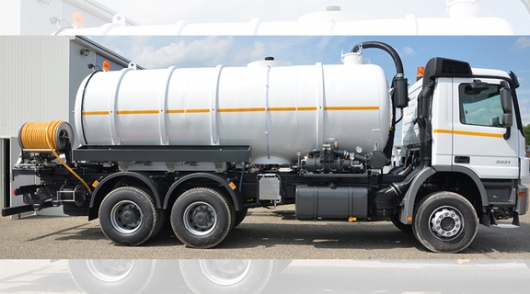 On the Federal portal of draft regulations for public comment, the Ministry of internal Affairs published a draft order "On approval of Administrative regulations of the Ministry of internal Affairs of the Russian Federation on granting of the state service for issuing (renewal) of the certificate of admission of vehicles to transportation of dangerous goods".
According to the text of the order, the interior Ministry will replace the current Administrative regulations on granting of the state services, approved by order of the Ministry of internal Affairs of Russia from November 29, 2017 number 900, on the option considering a number of legislative acts.
So, in the text of the Administrative regulations included a provision allowing applicants public services on an extraterritorial basis, reducing the period of provision of public services, and establishing terms and procedure for the correction of typos and errors when issuing certificates of admission.
Changes in the content of the sections and the new edition of the Rules for submission and consideration of complaints on violation of order of granting of the state service.
Refined requirements to the procedure for the submission of applicants documents in electronic form, as well as to the admission of the documents and fulfillment of administrative procedures (actions) of officials of divisions of the state traffic Inspectorate.
Thus the regulations are supplemented and specified:
A list of the necessary for receiving the state service of documents;
Forms of control over granting of the state service, the procedure for appealing against decisions and actions of the competent officials, public service providers;
The sequence and timing of administrative procedures, requirements to the order of their execution.
Also, in the new Administrative regulations, the provisions providing for the possibility of signing the certificate of admission along with the heads of divisions of traffic police at regional or district level other authorized officials of these units. In the end should save you the waiting time for shipping companies.
In addition, the draft of the Administrative regulations provided in the new request form for issuance of certificate of admission.