The Hyundai revealed its new large SUV named Plaisade
The final teaser photos of the Hyundai Palisade before the debut at the motor show in Los Angeles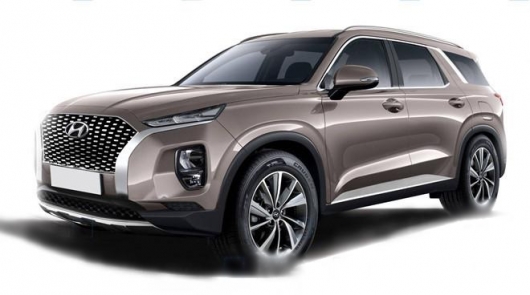 Beautiful and large, technologically advanced SUV at the point of attack from the South Korean automaker, Hyundai. What would it be? All the details, including specifications, should be disclosed with the beginning of the motor show in Los Angeles, just today during the day. But what we know for sure is the appearance of the largest model from Korea. Here's how it will look:
Teaser of the new eight-seat Hyundai Palisade
The model explicitly took the brand characteristics typical of its similar branded models of recent years, like Santa Fe 2018 model year, but it has become even more bigger and luxurious. In the DNA of an SUV is clearly spelled out bias in the trend of the last generations of the SUV is borrowed from European representatives of the automotive industry: BMX X7, Mercedes GLS, Cadillac Escalade, Infiniti QX80 and others like them.
As was known long before the premiere, the "Palisade" for 8 (Yes, eight passengers), and its platform is the borrowing of a large SUV Kia Telluride, which managed to debut at new York auto show in early 2018.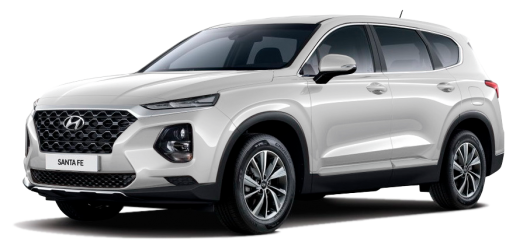 Here is Santa Fe 2018, the resemblance is obvious
Experts say that Palisade will not differ from Santa-Fe, not only in appearance (compare visually two models – the first new product in fact is slightly more filesresearch radiator, large square lights, modified front and side moldings and a second window in the back, completely redesigned part), but also internal, that is, their technical characteristics.
Palisade, probably, will continue to offer standard front-wheel drive with optional all-wheel drive. Rumor has it that Hyundai will establish a new model of the 3.3-liter V6 with 290 horsepower, as well as develop a hybrid 3.5-liter V6 with a total capacity of 400 HP, which will join the range of power units a little later.
This is all the information. Waiting for the official premiere at the LA Auto Show 2018.
The selection had previously appeared in the Internet pictures of car Hyundai Palisade