The dealership in Chicago that showed the Americans in 2019
At the motor show in Chicago in 2019 showed a lot of models that we see in Russia
Chicago far, and, unfortunately, further from us those innovations that show held in this city on lake Michigan the annual motor show. Large pickups, compact sports coupe, models from around the world in maximum trim levels and powerful engines already in the "database". We all want to be behind the wheel of a wheelbarrow, but unfortunately, fewer people who could have no credit to buy what you want.
A distinctive feature of the Chicago auto show has always been that at its core is passing the dealership, not the first in the new year, and already far not the largest. So, brands, if you come here, it is clearly not to make an ACE out of his sleeve, but just to remind people. Show previously submitted hits to tease Americans tuned pickups and various minivans. That's what the Yankees showed this time:
Acura brand celebrates 30 years of NSX models
This photo is not in 2019, but 1989.
Here is a video fresh. Grandfather and grandson running along.
Alfa Romeo 4C Spider
As if Americans don't Hayal Alfa Romeo for poor reliability, but people with money will not stop buying them. She is too good!
2019 Cadillac XT5 in special version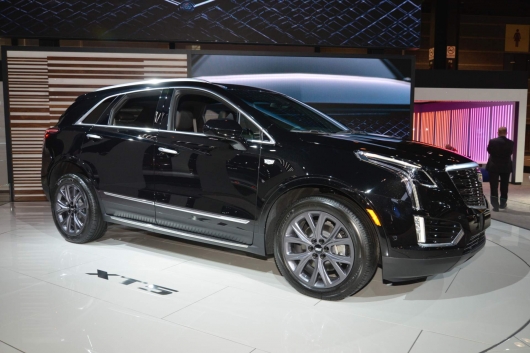 Cadillac presented their model XT5 sports kit and 310 horsepower. Worthy of the master!
2020 Chevrolet Silverado HD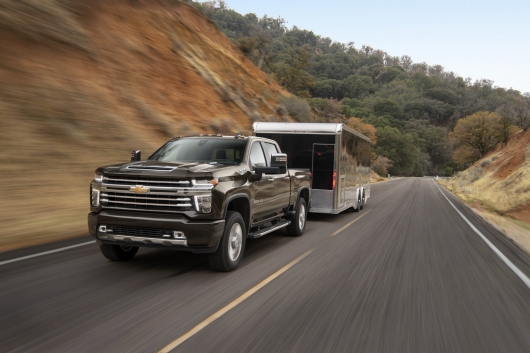 It's a spider? No, this is a new pickup truck from Chevrolet. Looks outside the box. Someone will say: freak! But look at the insides, there is a new 6.6-liter V8 and the ability to draw up to 16 ton on the trailer!
Minivans Chrysler Pacifica and Grand Caravan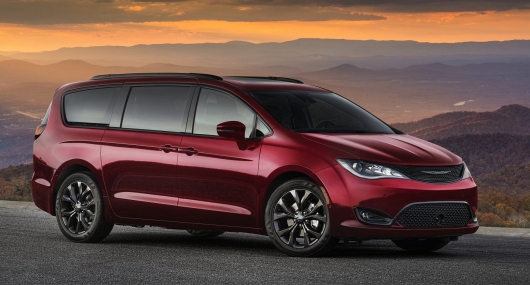 Minivans, too, like Americans. And if Chrysler "Pacifica" looks hearty, the Grand Caravan is clearly losing ground. No flight of thought in the design. In 2019, like from 1999.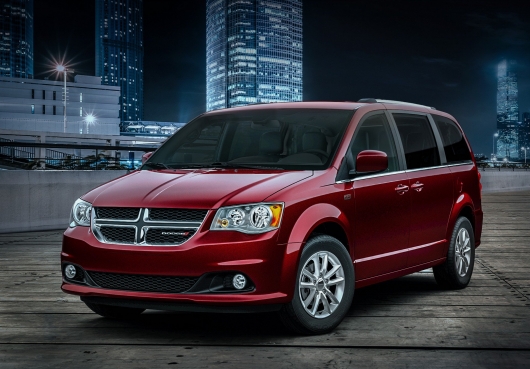 Dodge Challenger painted in retro lime
It looks like American designers, as well as Russian do not love difficulties. Painted the model in a new color – new model is ready!
2019 Ford F-150 Harley-Davidson Truck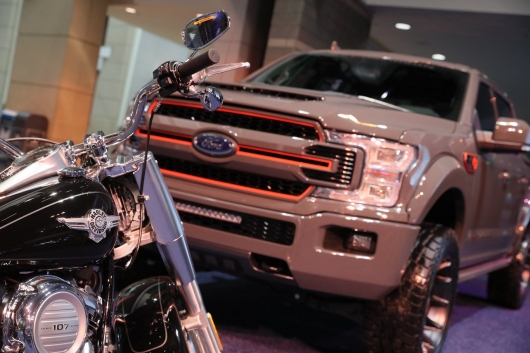 Harley and Ford unite in an effort to create a new tuning package for the brutal F-150 pickup truck.
2020 Ford F-Series Super Duty
Again, the model is not for everyone. But American farmers will appreciate. The more highbrow under the hood hidden by a 7.3-liter V8 and peredelyvat transmission will be a new 10-speed automatic transmission.
15 cameras on 2020 GMC Sierra HD
Who said that the pickups can't be technological? It's total nonsense! Look what brought on the GMC showroom is just a technological masterpiece. 15 (!) cameras allow him to literally look around corners. Why not a car for James bond?
However, video surveillance boasts a single car.
Nacho Jeep Concept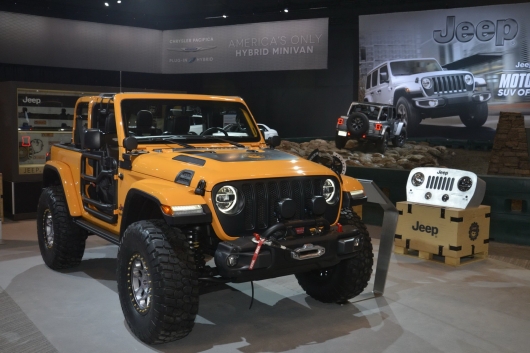 The concept on the basis of the indestructibility of the father of all jeeps – Jeep yellow "Nacho". Well, che, good Nachos!
2020 Kia Sportage
Was on American soil and foreign models. Slightly modified Kia Sportage.
Lexus LC 500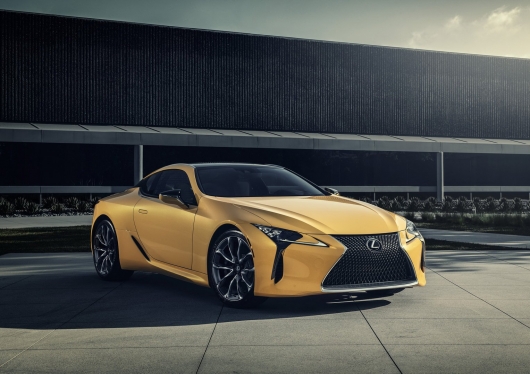 Exclusive yellow version of the chick from Lexus. LC 500 coupe has never been so sweet. Mi-mi-mi.
Lexus NX F-Sport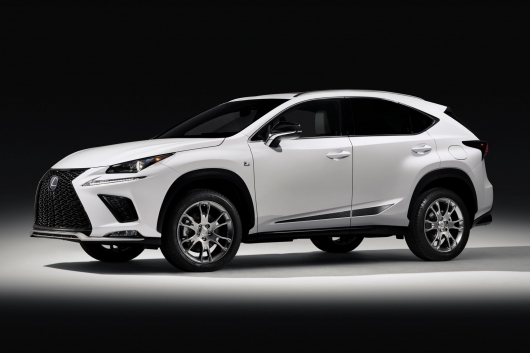 The Japanese view of the tuning…
Another model turned 30 years is the Mazda MX-5
Orange Mazda celebrates 30 years. The second hero of the day from Japan. It seems that the Chicago auto show may already be considered unique in the number of historical events. Please note, and don't have to wait for the larger automakers, the Geneva motor show. Know where the big money and where they still remain committed to buyers.
2019 Nissan Pathfinder
If you determine what has changed in this Pathfinder, you will be able to consider myself a connoisseur of the model. Here we go I do not really understand what is new in the model.
2020 Nissan Rogue Sport
Tuning from Nissan.
Multifunctional RAM
There are many options, to open the door? RAM shows that they are clearly more than one.
The second generation of the Range Rover Evoque 2020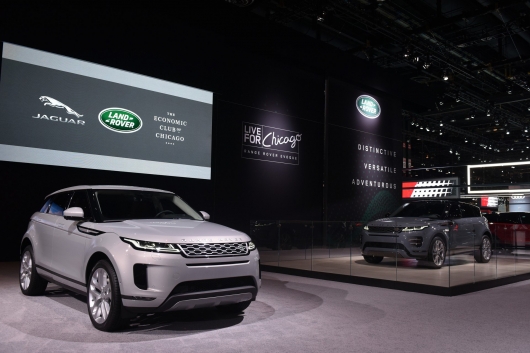 The second generation of the English crossover. Is known about him is almost everything, but why not show the crossover one more time.
2020 Subaru Legacy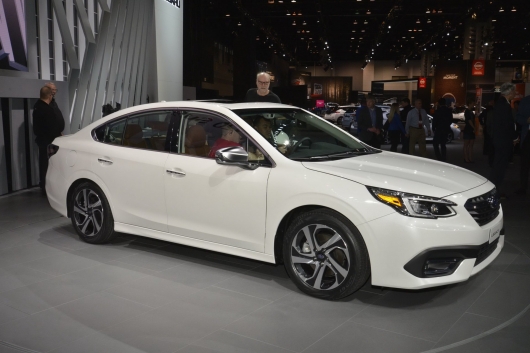 Absolute new from Subaru. The image matched perfectly. But unfortunately, there was a sportiness goes, and in her replaced by a business elegance.
2020 Toyota Land Cruiser (60 years)
Celebrating its third anniversary. And again the car is from Japan, and again 30 years, or rather two thirty.
The big anniversary Toyota Land Cruiser – he is 60 years old (gift ready)
2020 Toyota RAV4 TRD
Toyota RAV4 tries to be a little more brutal and more capable off-road. I wonder will she do it with the new model? Read more here:
Toyota unveiled the most extreme crossover in the lineup (the RAV4 TRD)
2020 Toyota Sequoia TRD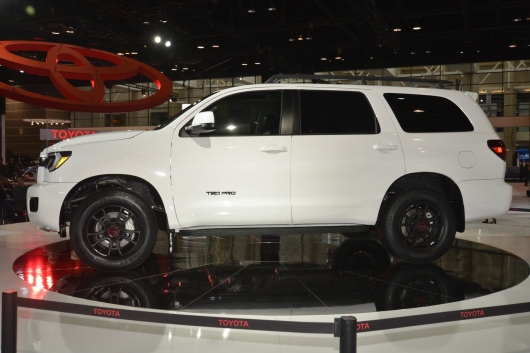 Sequoias live a very long time, and that the Toyota Sequoia is still young, although she seems turned alone a thousand years. Cheer an old man tuning package from TRD.
2020 Toyota Tacoma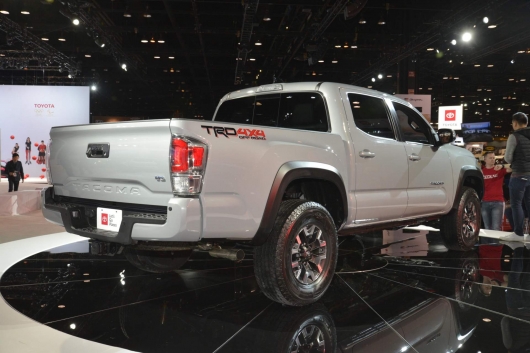 And again, Toyota at the auto show in Chicago. And again, more capable version of the TRD.
2019 VW Jetta GLI
Modest after all these SUVs and pickups, Volkswagen Jetta. Modest, but not much. Under its hood is hidden 228 horsepower!