The cost of an armored limousine based on Mercedes G63 AMG?
The Canadians introduced the armored G-wagon worth $ 1.2 million
Big money almost always assume a big problem. Perhaps that is why the powers that be always have security. And they can't do without an armored car. Probably the most safe means of transportation could become a tank or APC, but they are uncomfortable to move about their business, and on the roads people will not understand… and That is only one way out – to reserve the existing models of production vehicles.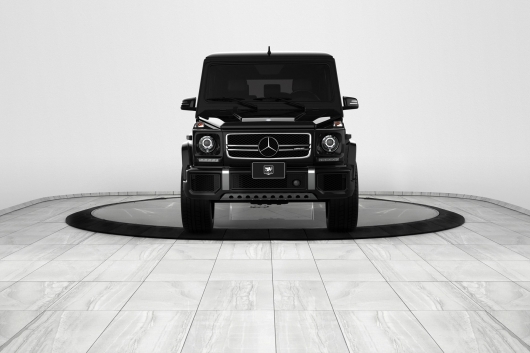 New armored limousine in the city – extended Mercedes G-Class. Lengthening and booking began, the canadian company Inkas few years ago. The first generation of limousines well-established, but it was time to move on. A second improved version has got a revamped interior and a higher level of reservation compared to the previous model.
Inkas G63 AMG now corresponds to the armor level of CEN 1063 BR7. Translated from the state language of professionals, this means that his glass would protect you from bullets of 7.62 mm fired from a rifle.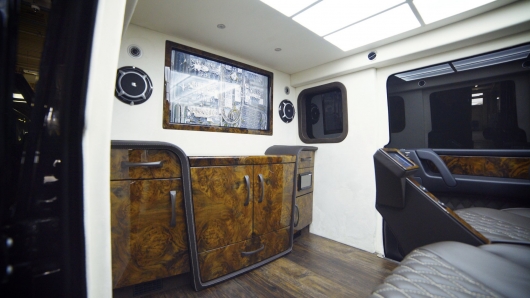 An elongated Mercedes-AMG G63 exceeded 6 meters (6.186 mm). Its width is 2.055 mm, and a height close to 2 meters (1.951 mm). All this gives him the necessary space to create a single compartment in the back of the cab. A mansion made for two, apparently, very important passengers.
More than half of the interior is decorated with a "suede Alcantara ultra-premium", the rest of the interior wrapped in exotic skin top-class. Pay attention to the seams. Finest work!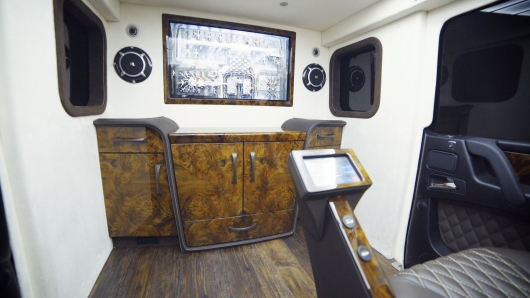 In the rear part a ultra-high-definition TV 4K monitor with Apple TV integration, voice control is performed by Apple's Siri, a bar mounted servos to automate the process of opening and closing, and a mini fridge.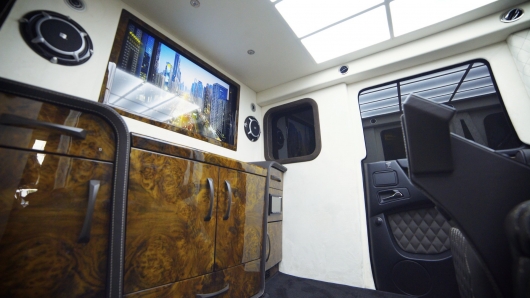 New seats can be fully recline to a horizontal position, they also have a massage function, as well as the new custom "day" lighting salon "is specifically configured to simulate natural sunlight" to reduce fatigue.
As for security features, in addition to advanced booking systems and ballistic glass, Inkas limousine also comes with a system of circular observation around the perimeter that includes infrared cameras and thermal imagers that can record the situation in continuous mode and upload your video to a secure cloud server.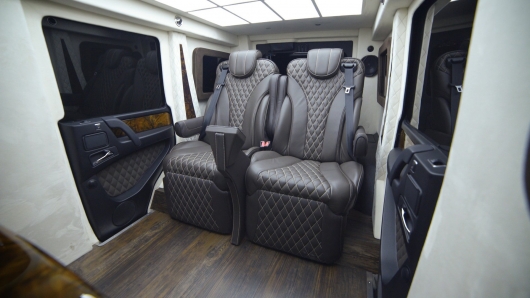 In such a safe Palace on wheels $1.2 million is not such a big price.