The coolest camera on the planet is made of car
"Super67" is not a camera gun, this fotoautomobile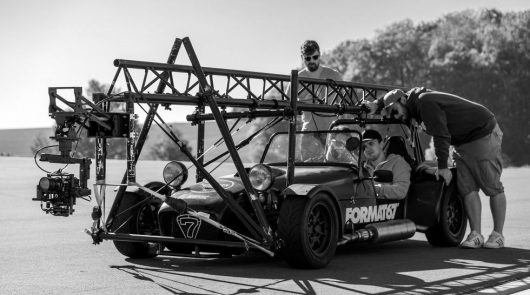 "Super67" so-called the world's fastest "camera", and yet concurrently, it is the most portable is probably one of the most expensive, and certainly high-tech. As you already know by the title pictures, we are talking about the car "Westfield Seven" with the engine from sportbike Honda CBR1000 used German filming company "Sixtiseven Pictures". Cool this thing is! And it is indispensable!
That's really what will you do, if you set the task to photograph a closeup of a sportbike or any race car in motion? By sweep – will not notice! Keep up with him, sitting in the passenger seat of the same sports car, and take off with it? Also not an option. For such purposes, and come up with similar projects with which it is possible to remove the dynamics in the dynamics.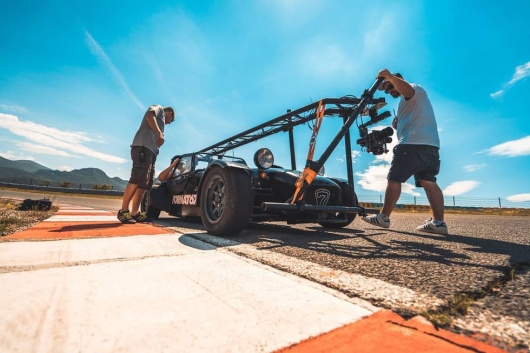 Yeah, what you see is a seriously reworked the car "Westfield Seven".
A pinch of history: "Westfield Seven", the British company specializing in sports cars was founded by Chris Smith in 1982. Almost immediately she was suing another British car company – "Caterham Cars".
The matter was settled as soon as Smith is sufficient have modified their model Seven, which originally had a body made of fiberglass instead of aluminum from subsequent models.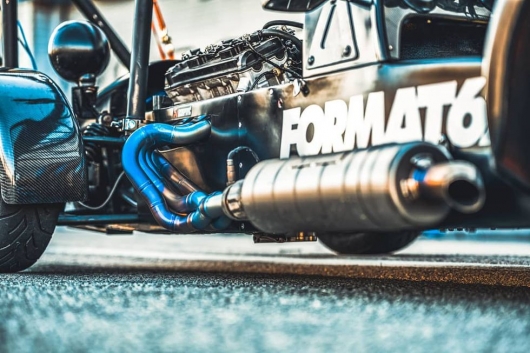 This particular model Westfield, equipped with a redesigned engine Honda CBR1000 with fully custom titanium exhaust system from Slovenian artists from firmochki "Akrapovič". The result is 180 horsepower for intense acceleration and high maximum speed.
On the "camera" is also equipped with sequentally transmission with sequential shift from the same Honda CBR1000, modified air box and driveshaft, and limited slip differential from Quaife.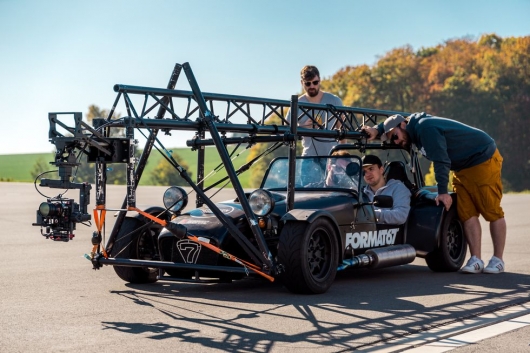 Installed front suspension with double wishbones, the rear is equipped with swivel bearings and Koni shock absorbers and 4-piston AP Racing calipers with adjustable offset.
"Akrapovič" is one of the partners of the project "camera Format 67". He is responsible for the sound, apparently.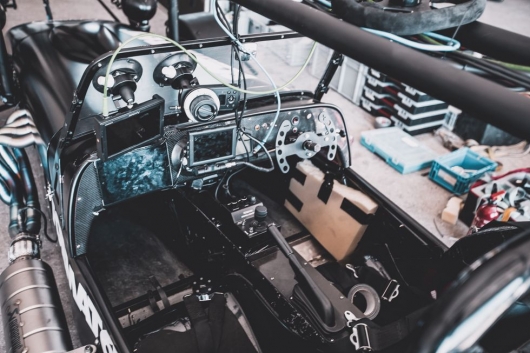 The seat is made of fiberglass, each weighing just 7.7 kg. the center console is made of carbon fiber, as well as the instrument panel and front fenders.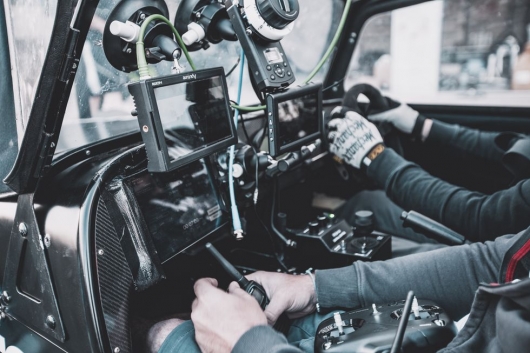 It's overloaded with equipment cabin.
Most of the companies focused on automotive industry, use a Porsche Cayenne as a race car. But SUVs can't do what you can do with the car on the pavement.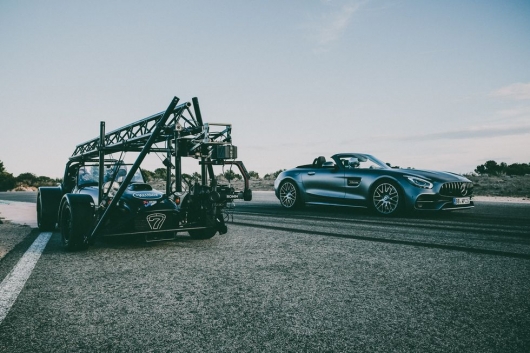 You need a lot of reinforcement of the body to create a sufficient number of attachment points on the "Seven" for the camera… But there will be no luxury car (or motorcycle), for which it would be impossible to keep up in the corners…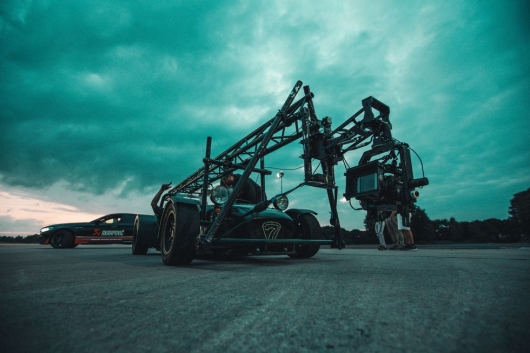 Weight 479 kg means that this thing makes the first 100 km/h in 3.5 seconds!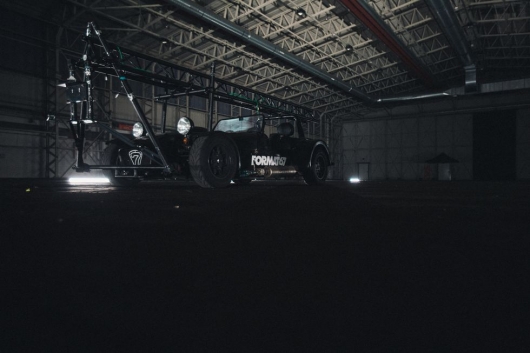 To see (and hear!) "Super67" in action, click here.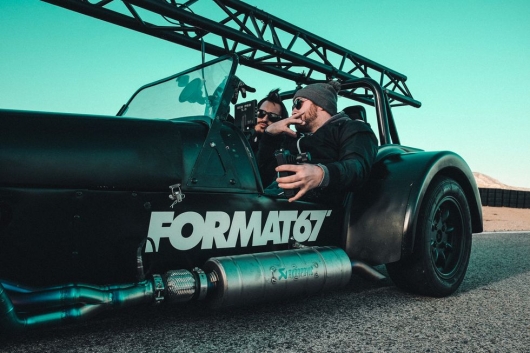 Here's the fastest camera in the world!