The car falls from the narrow mountain road, when the passenger leans out of the window
Why passengers should never distract the driver with their antics: this is where it leads.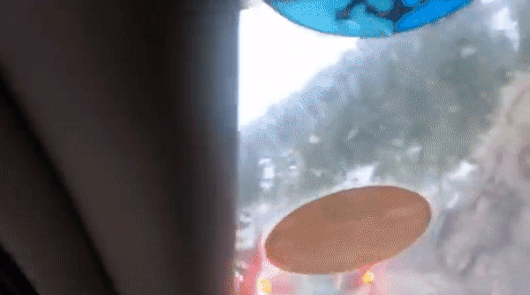 The worst is when the driver begins to distract the passengers. Not rarely lead to terrible accidents. Here's a typical example.
Unfortunately, judging from what you see here, blame initially was the passenger of the car, which the driver right-hand drive Toyota Corolla was distracted, resulting in went off a narrow mountain road into the abyss. This video, of course, may come as a shock. But despite this many of the driver and passengers this video will clearly reveal just how dangerous distracted driving and what happens when a driver is distracted by passengers.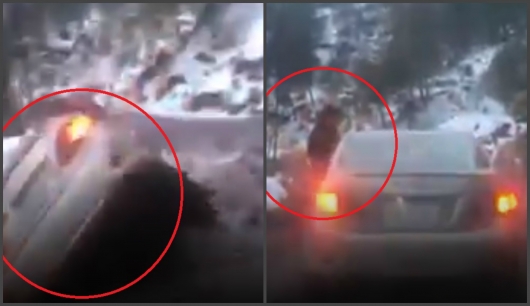 A terrible accident occurred in Pakistan on a mountain road to Toli PIR, a mountain area located at a height of 2682 meters above sea level. The footage we see the car with the right wheel goes gently on the mountain road.
Judging by the loud music, captured by the camera, the people in both cars were fun. At some point we can see how the front passenger gets out of the car through the window. After a few seconds the car vanishes into the abyss on the left side of the road.
Unfortunately, the video has no descriptions to understand what happened in the car from which the window leaned out the passenger, and why the driver of the car sent the car to the edge of the cliff. In the end, a number of factors (dirty slippery road, open) created the perfect recipe for disaster.