The best engines on sale in 2018
The best motors for sound, design and power in 2018
Modern engines are really fascinating. They look like a piece of technical art, almost all from small to large, from simple to today's engines with 1.0 to 1.4 liters to the volume V8. But among them there are top of the line engines have proven themselves the best in many guises. Even the appearance of them talking about it. We offer you to plunge into the world of the best motors in 2018, and see them a little more closely. Here they are: best of the best.
2.9-litre Twinturbo V6 for the Alfa Romeo Giulia Quadrifoglio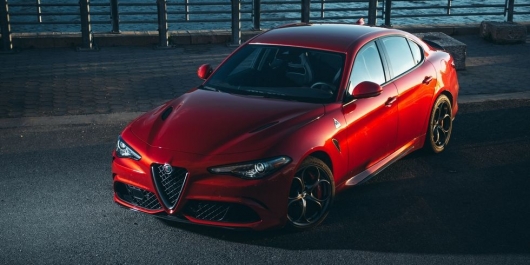 505-horsepower V6 engine with two turbines from Giulia is essentially a cut down version of the V8 Ferrari, with the missing two cylinders. This explains why it makes so much power and why does it sound so good.
Mercedes-AMG and its 4.0-litre twinturbo V8
M178 is a 4.0-liter turbo V8 which is in pretty much in every car Mercedes-AMG in our day, uses the so-called "hot V-shaped" setup where the turbochargers are in the V-shaped collapse of the engine, which creates conditions for faster and easier promotion of turbines.
5.2-liter Voodoo V8 (Ford Mustang Shelby GT350)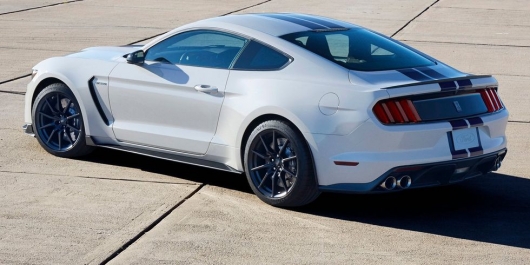 Engine GT350 stands out among most American V8 because it uses a "flat" crankshaft. This allows to achieve a higher red line on the tachometer and make exotic sounds.
The 8.0-Liter "Quad"-turbo W16 (Bugatti Chiron)
Chiron was the most outrageous configuration engine in this list. It has 16 cylinders, the prisoners inside the "W" shape, not "V"- shaped pattern as dictated by the space-saving under a wide rear hood to reduce the weight of the motor. Plus do not forget about the four turbochargers, which are attached to a giant motor.
1.500 horsepower and sound that with nothing to confuse.
6.2-liter supercharged V8 (Dodge Challenger SRT Demon)
Demon V8, Dodge Demon Challenger SRT is the first production automobile engine that is configured from the factory with the ability to use fuel with an octane rating above 93 (American grades). Plus a massive supercharger has sufficient capacity to "adduci" to 840 horsepower to the rear wheels.
A 4.0-litre flat-six (Porsche 911 GT3 RS)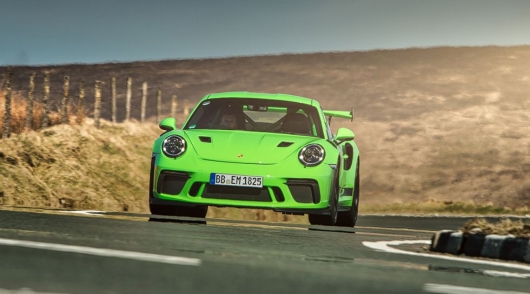 New 520-horsepower boxer motor for model 2019 911 GT3 RS is the most powerful naturally aspirated engine in the history of the 911-th model. It spins up to 9,000 rpm and cool howling.
A 5.2-liter V10 for Lamborghini Huracan and Audi R8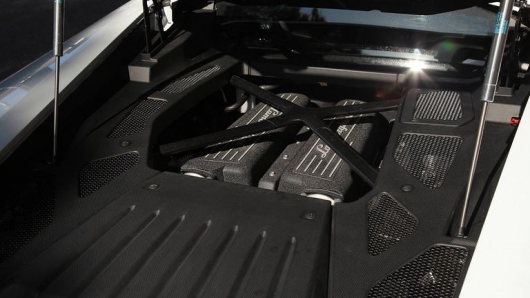 Although this may not be the newest engine in the compilation of the atmospheric V10 actions taken at the R8 and Huracan is still one of the greatest engines ever to appear in a sports car, especially if we are talking about models Huracan Performante, you will get 640 horsepower.
6.2-liter forced V8 from the Chevrolet Corvette ZR1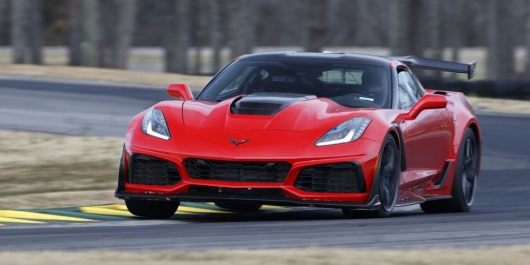 Every engine in the lineup, the Corvette is fabulous, but the 755-horsepower LT5 in ZR1 top configuration – the biggest jewel in the crown. It is 50 percent more than the Z06 engine. It's so big that can't fit under the bonnet of the coupe.
As you can see in the picture above the hump with holes, that's where it is placed part of a larger motor.
A 3.9-liter twinturbo V8 (Ferrari 488 Pista)
New model Ferrari 488 Pista uses a modernized version of a conventional 488-go is a 3.9-liter turbo, which makes 711 horsepower.
Considering how small is the size of the engine, we'd say the result is impressive.
6.5-liter V12 (Lamborghini Aventador S)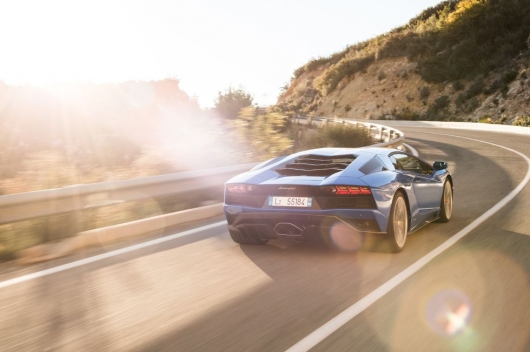 Massive and powerful 6.5-liter V12 Lamborghini Aventador produces all those gorgeous sounds that you expect from exotic motor. Plus, with the new version "S" and its driven rear wheels pleasure from cornering you provided.
6.5-liter V12 from Ferrari Superfast 812
The model Ferrari 812 Superfast is the most powerful naturally aspirated engine the Italian automaker. 6.5-liter V12 develops 789 BHP – terribly much for the coupe.
4.0-litre twinturbo V8-McLaren Senna
McLaren has taken the 4.0-liter engine 720S and dumped it into a new model of Senna, previously lifting capacity of up to 789 horsepower without the aid of hybrid technology. For a passenger car with a dry weight of 2.641 pounds, is a lot.
2.5-liter turbocharged in-line "five" from the Audi RS3 and TT RS
Inline-five-cylinder engines found a warm place under the hood of the new model TT RS and RS3. They are, as you see, have an odd number of cylinders that are inherently cool. In addition, if you hear the motor running at full throttle, you'll be surprised how clearly he heard.