The appearance of Toyota Land cruiser 300 is becoming clearer
The first rendering photo of the brand new Toyota Land Cruiser 300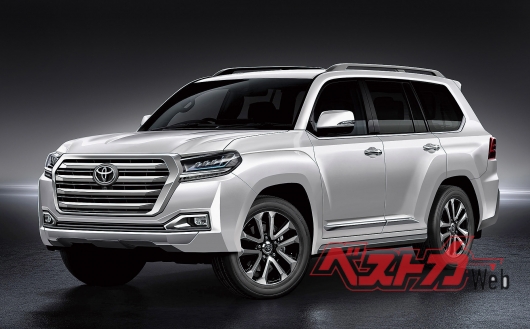 Despite their voracity, the high cost and sluggishness on normal roads, the Japanese SUV the Toyota Land cruiser continues to be extremely popular among motorists not only in Russia but all over the world (especially in some Arab countries, USA and Russia). Hence we conclude – you will love the photo rendering showing how it will look tenth generation of the legendary Japanese SUV Land Cruiser 300.
We will not long torment and immediately present you as according to Japanese avtostanciya was going to look like a new generation all-wheel drive car: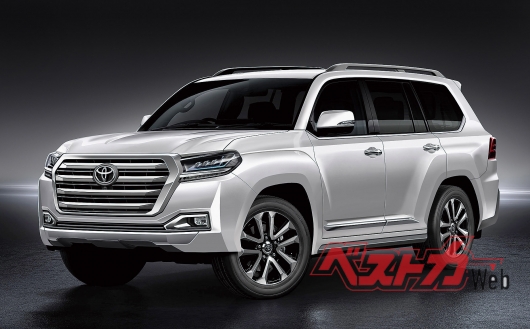 Toyota seems to be taking a page from designers not only from BMW but also from Mercedes-Benz
What's your impression of this hypothetical news? Looks in our view amazing! Smooth lines, modern optics, to measure the angular shape of the elements of the kit and all large-sized brutality, which is what attracts many "dzhippery" that never in your life will move from the asphalt!
Despite the fact that usually, the Japanese manufacturer is extremely sensitive to the concealment of data about their new products until the premiere, for some six months, in the Internet floated several options depicted in the rendering pictures of how it could look like new after 2020. It is this year scheduled start of production SUV, and this information is according to the Japanese media, "Bestcarweb", was communicated to him by an insider from Toyota.
As here presented the appearance of a new workers "Photoshop" just recently – last summer: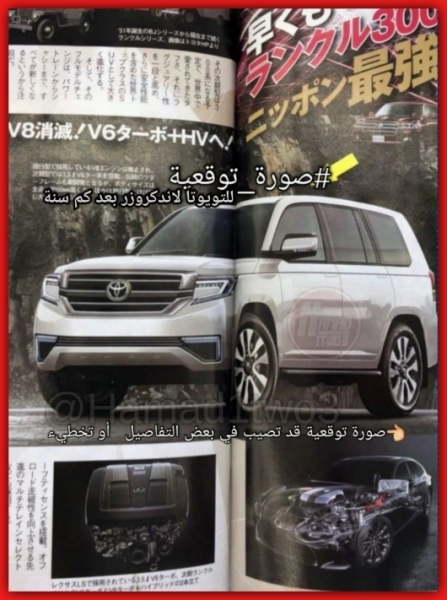 And which option do you wish was implemented for the new generation? Six months ago or pop today?
Will Express a personal opinion, and I think not lose, saying that the current rendering looks like a much more plausible and enjoyable. So I sincerely hope that is the version from Bestcarweb most closely approached reality.
Lights laser?
Take another look at those neat lights on the smooth, but at the same time bold contours filesresearch radiator, front bumper. The current trend to a combination of sharp corners and flowing forms is stored in the rendering completely. One of the global trendsetters in this style remains a Mercedes-Benz and very pleased to know that Toyota will learn creating not only reliable, but also elegant machines. At least I hope so.
Also note the huge bloated wings. Design a La Land Cruiser Prado. Twenty points in piggy Bank style!
What else would you like to say about the tenth generation "Kruzak"? A little technical information. According to the same insiders, the SUV will remain a frame, but the design is lightweight, streamlined and upgraded. The so-called "ladder frame" will be designed from scratch. Especially will be revised passive safety and its weight for fuel economy. I hope it will not affect endurance frame, for still behind Toyota runs a nasty train breakdowns RAM their SUVs and pickups:
"Rotten" case of Toyota, the Japanese SUVs turn into dust
Under the hood will have a 3.5 liter six-cylinder motors, and attention, some of their versions will be the first time two turbos! Thus it can be stated that in the past would take large and voracious V8. However, at this moment, many fans of "Kruzak" will be visited by an unpleasant thought: whether there will be reliability at the same level?
Answer honestly: I doubt it.
Toyota Land Cruiser 300 (according to some his concept) must formally show this autumn at the Tokyo motor show.
But so perhaps will look like the Lexus LX, which will be built on the same base Land Cruiser. Looks good too. But as they say – is another story altogether: